A few things about Anna and Tony:
#1. They love jumping pictures.
#2. They met skiing at Vail.
#3. Anna beats Tony down the mountain every time.
#4. Tony spricht Deutsch.
#5. They know how to have a good time.
And that's exactly what their wedding was all about. Held on a private ranch in Vail Edwards Lake Creek, it was definitely them. They were married by a friend during a lakeside ceremony, with alpenhorns echoing in the valley and the sun shining down, surrounded by friends and family sitting in a semi-circle on bales of hay. There was no shortage of tears or laughter.
I've had The Samples stuck in my head all week because the lead singer, Sean Kelly, made Anna's wish come true and played at her ceremony. It was pretty awesome. Although I left at about 10, the dance party was just getting started and I am sure it didn't end any time soon after that.
Herzlichen Glückwunsch Tony and Anna! Big thanks to Haley Poulos for shooting with me!
Sign up to be notified when their full gallery is up.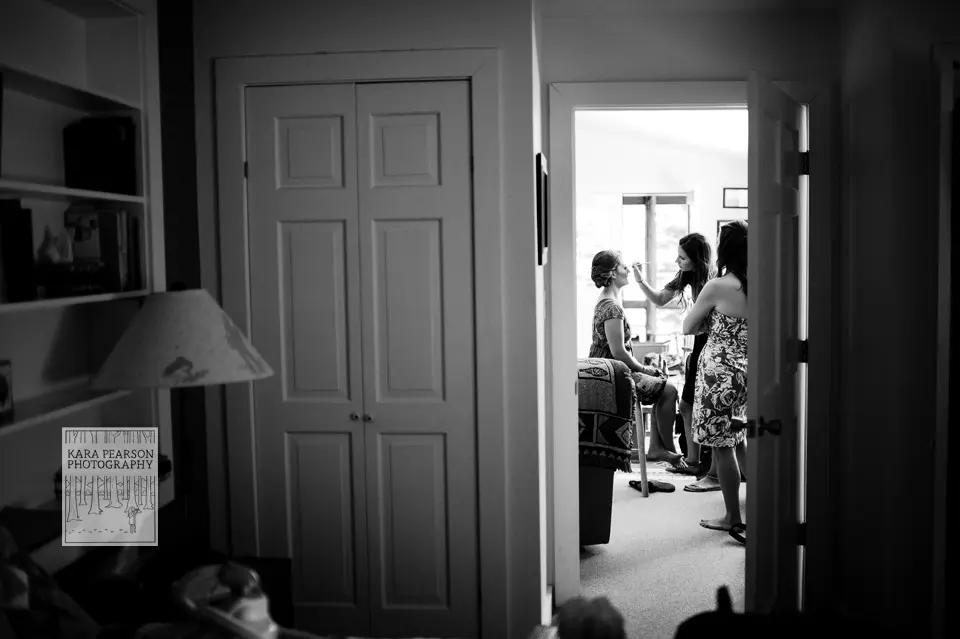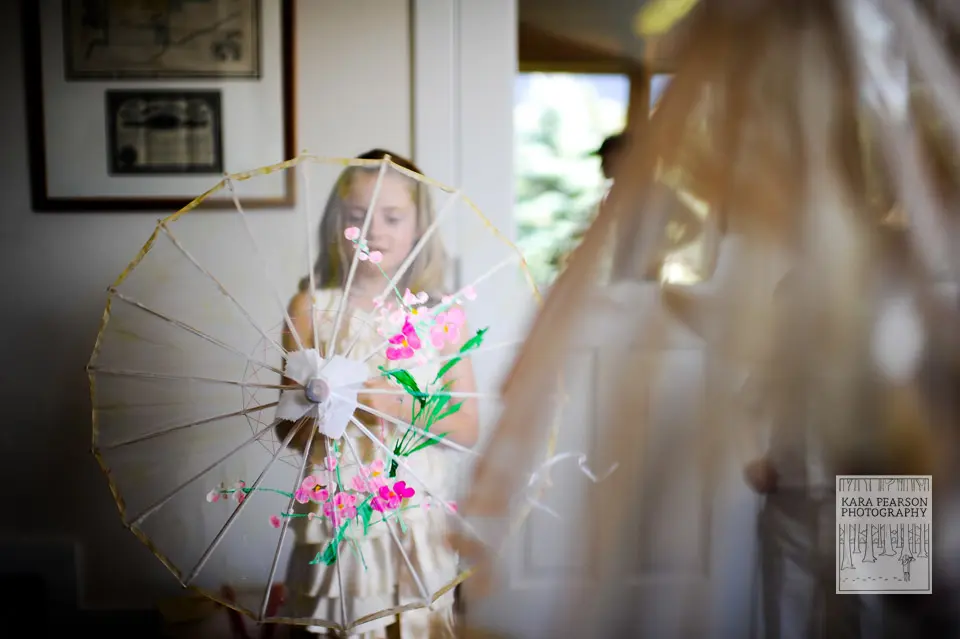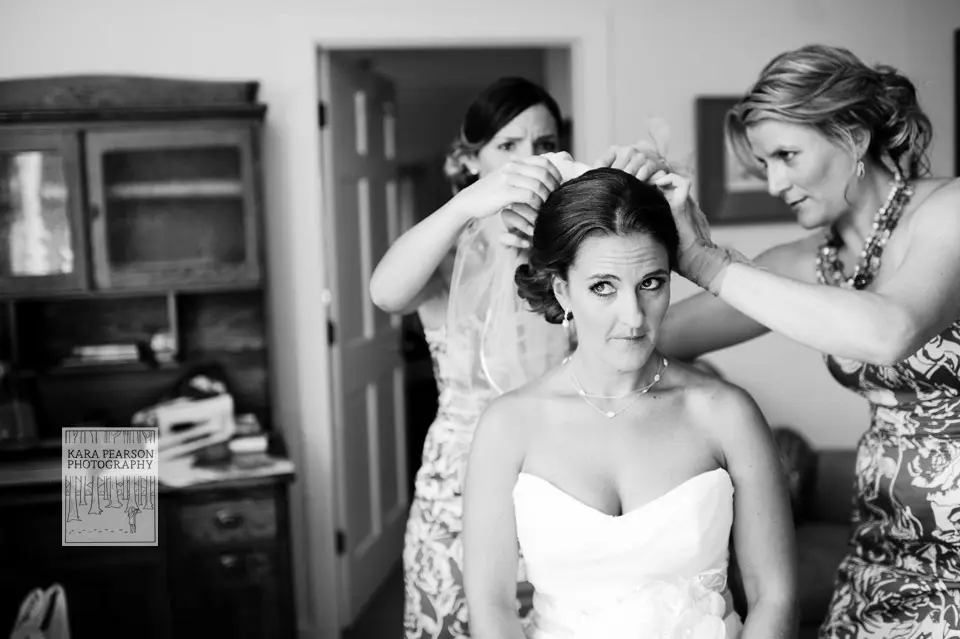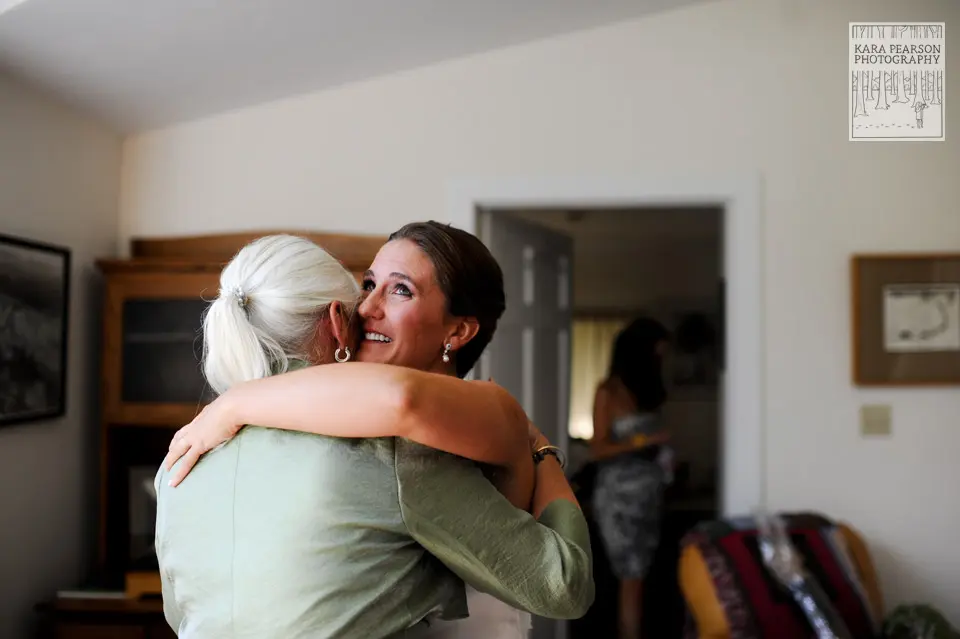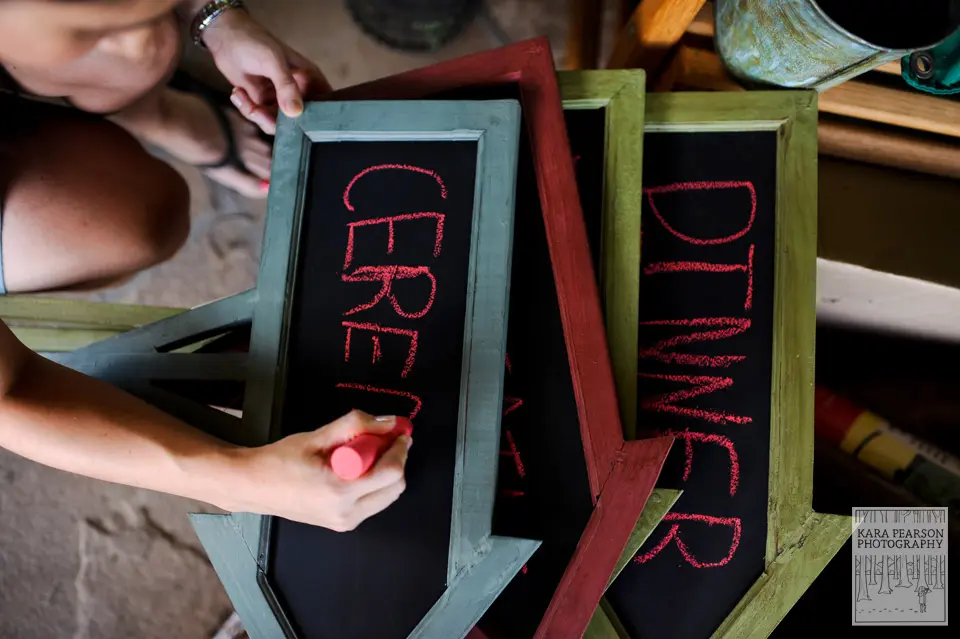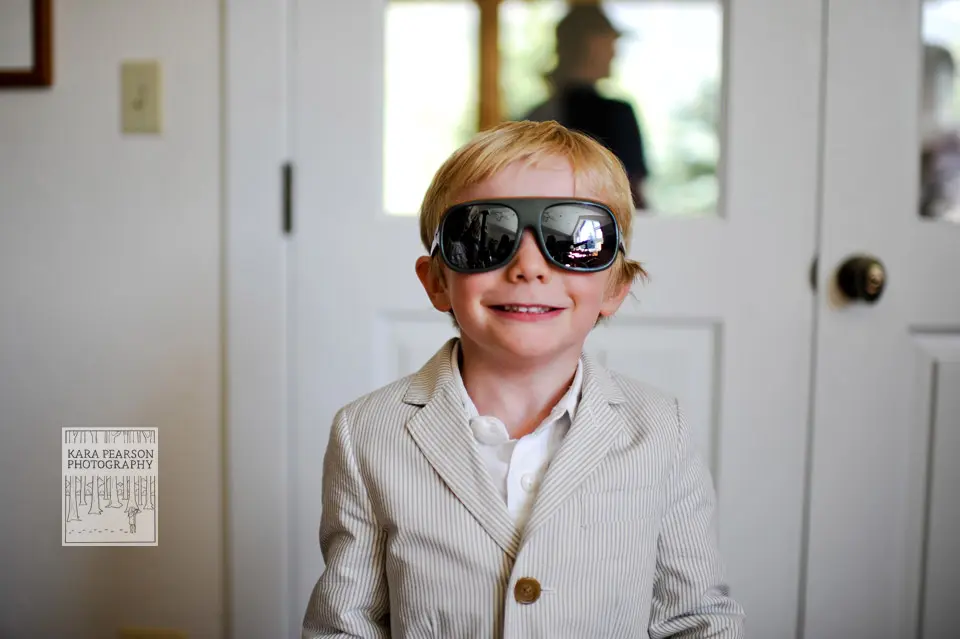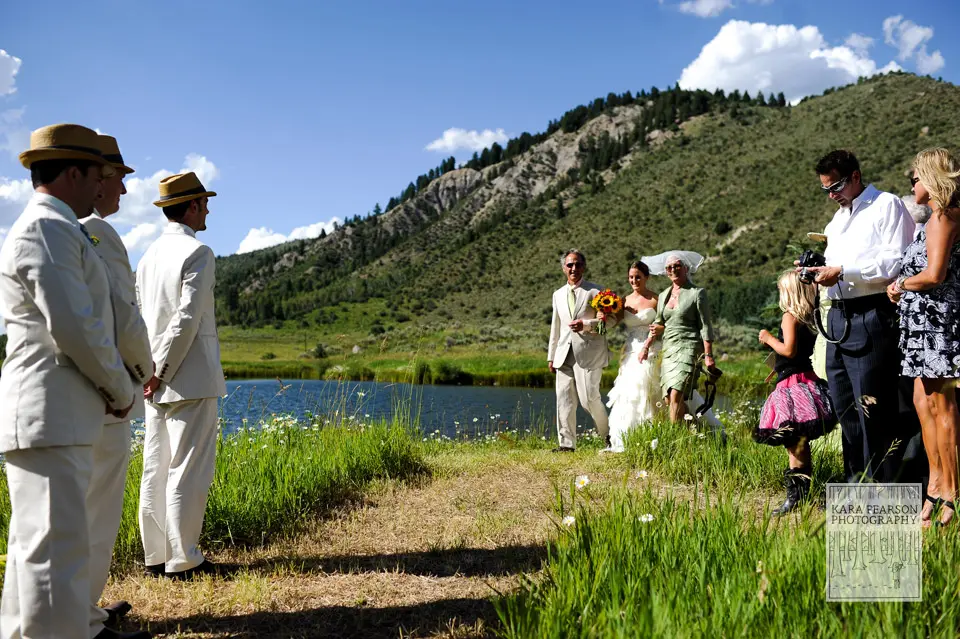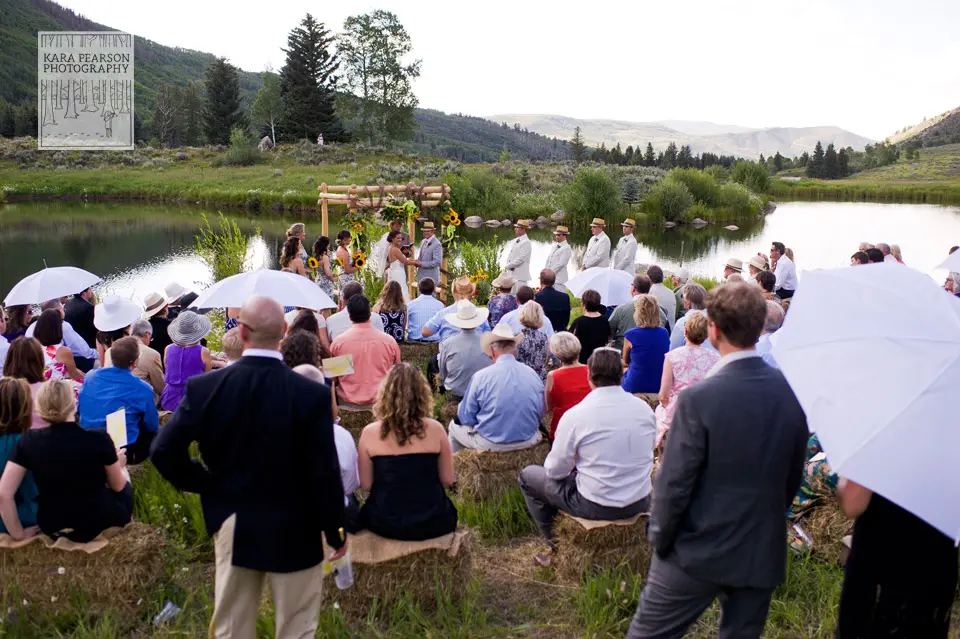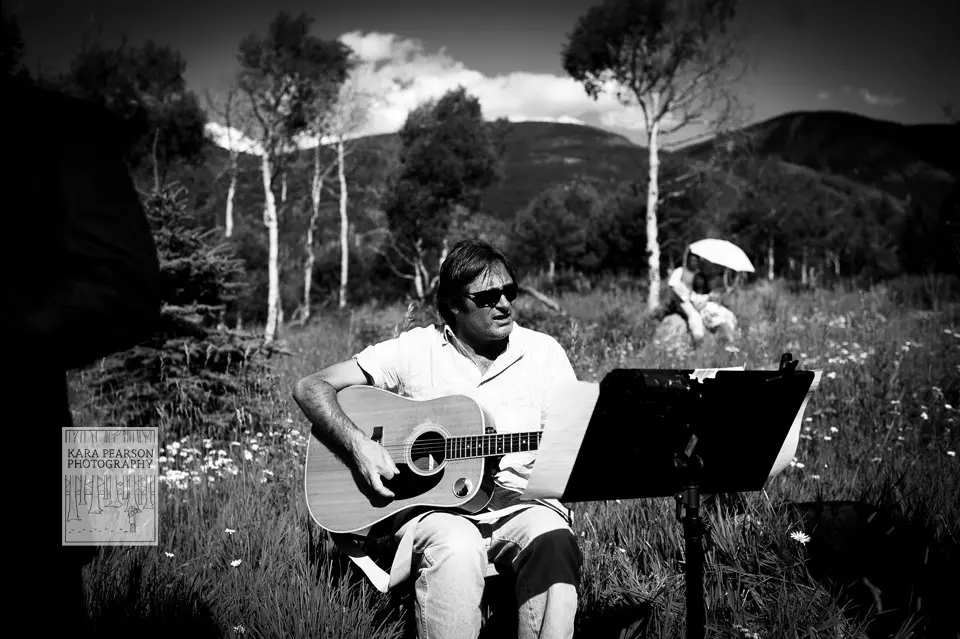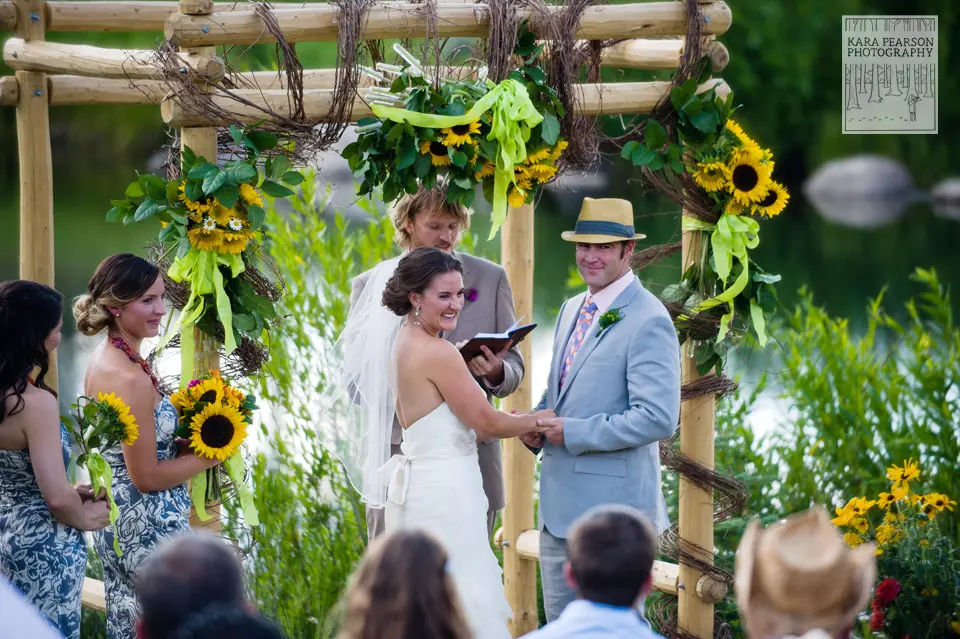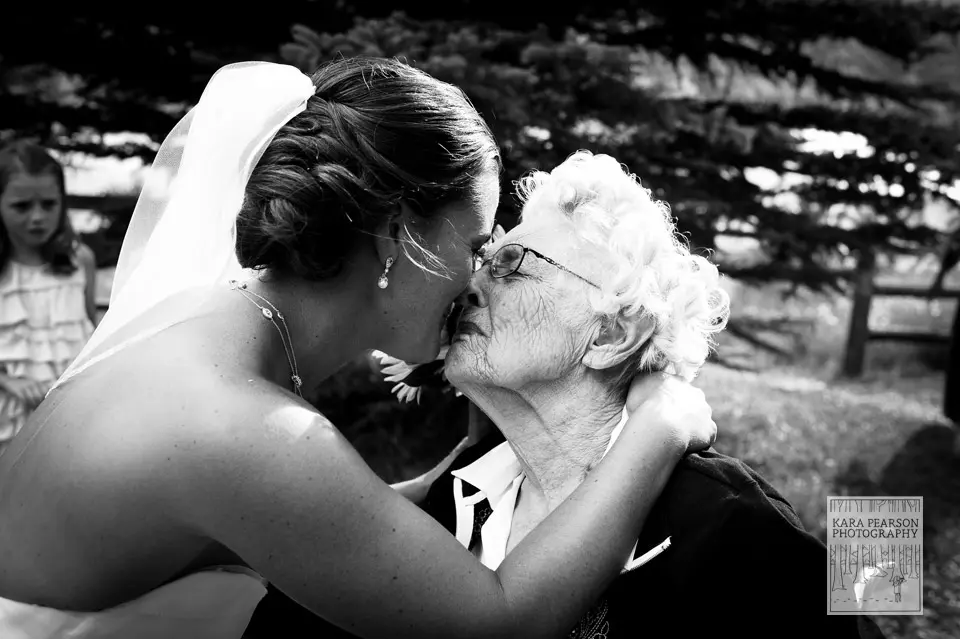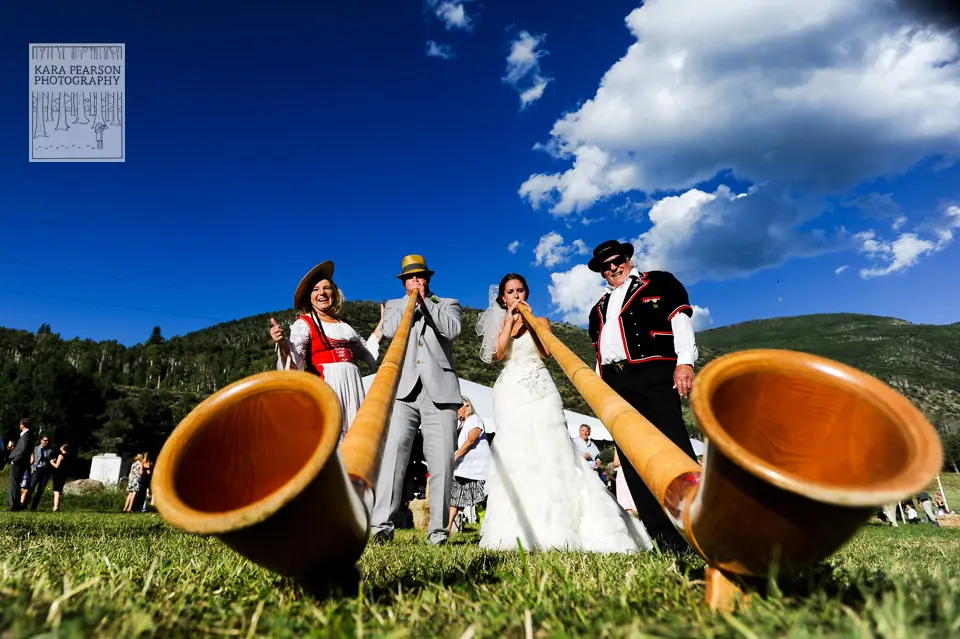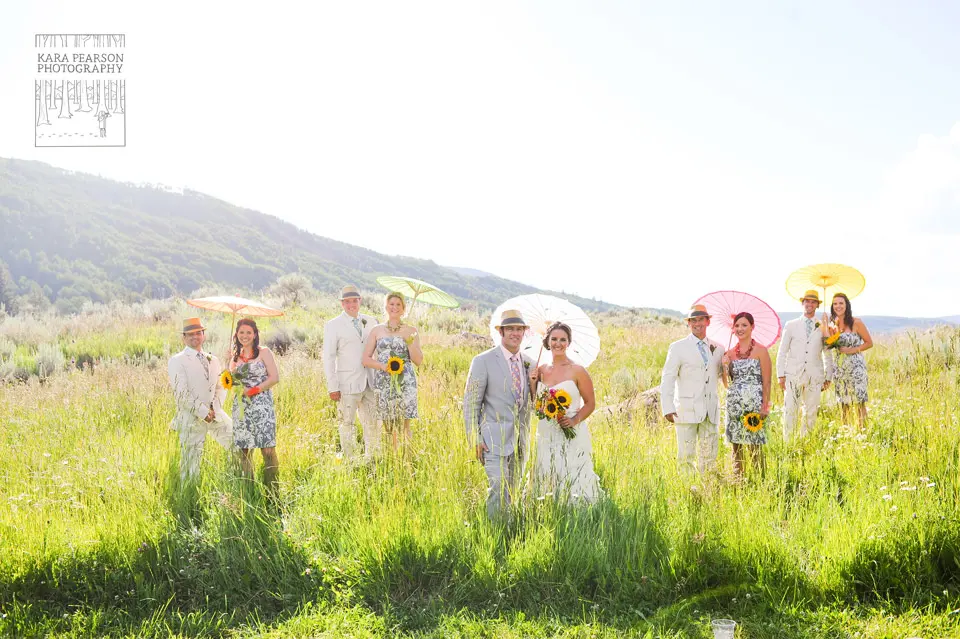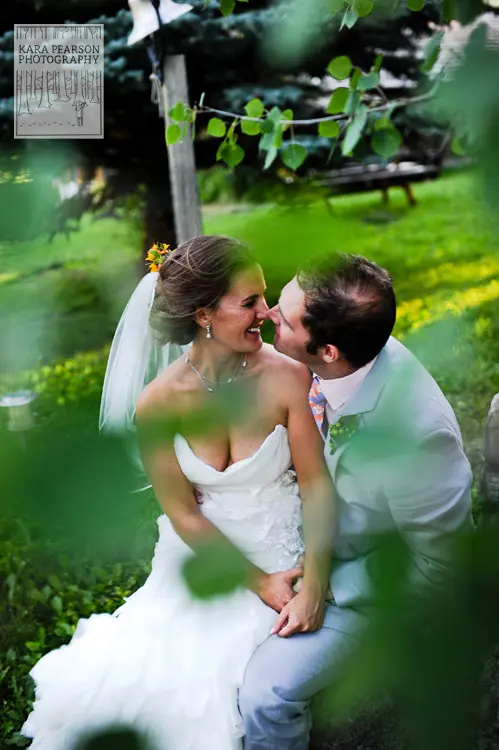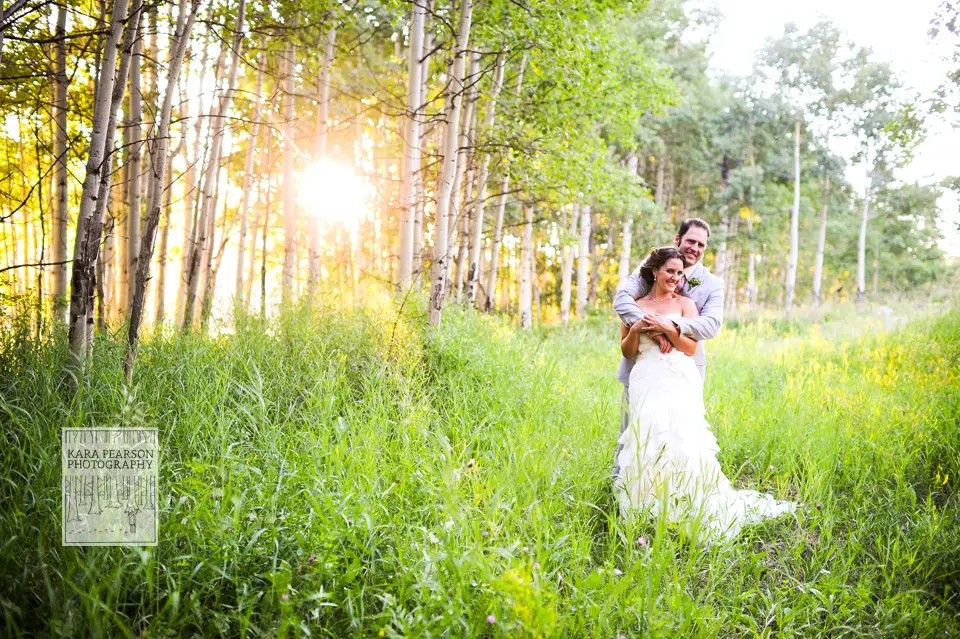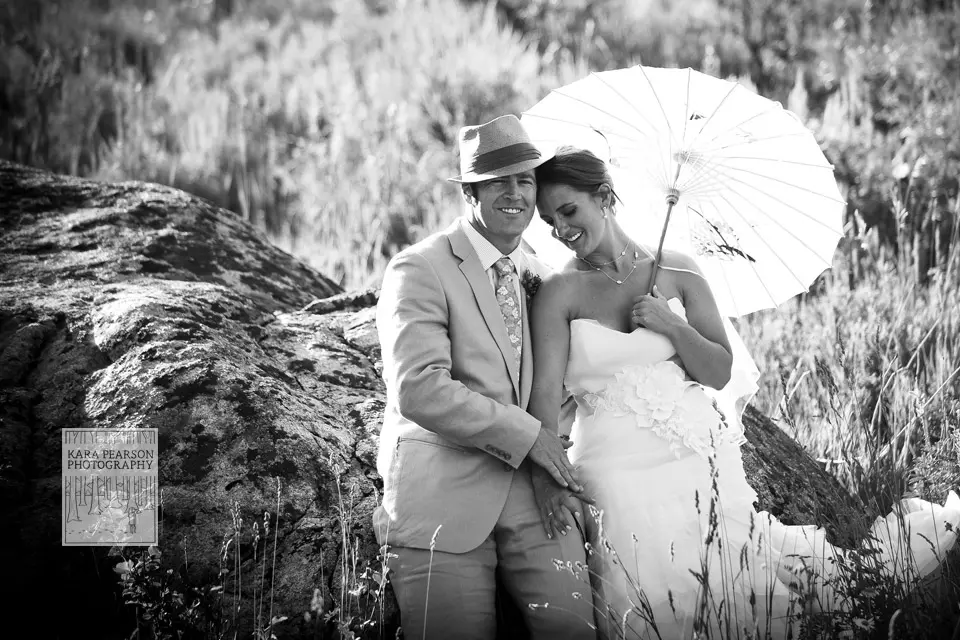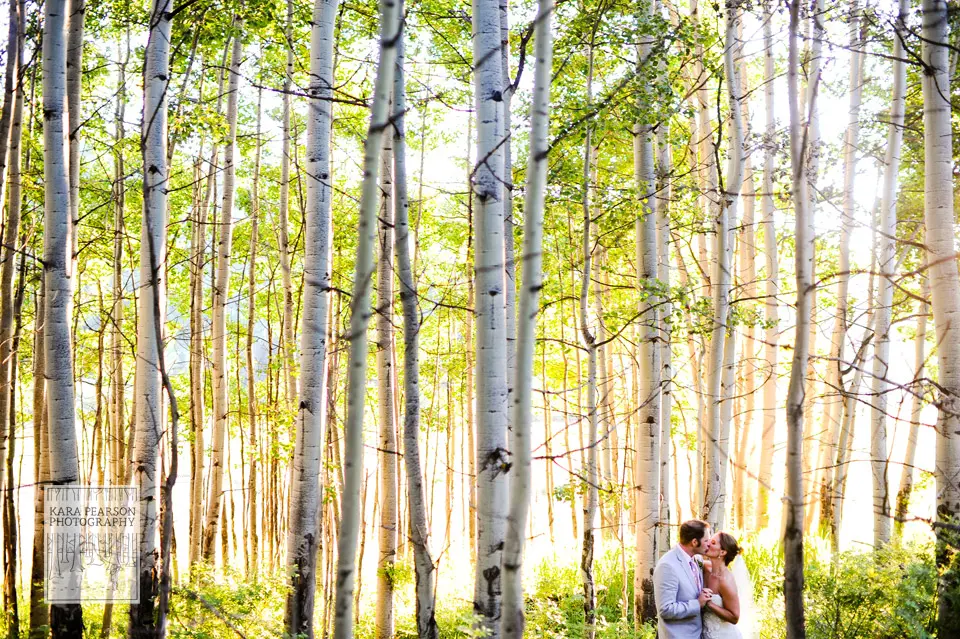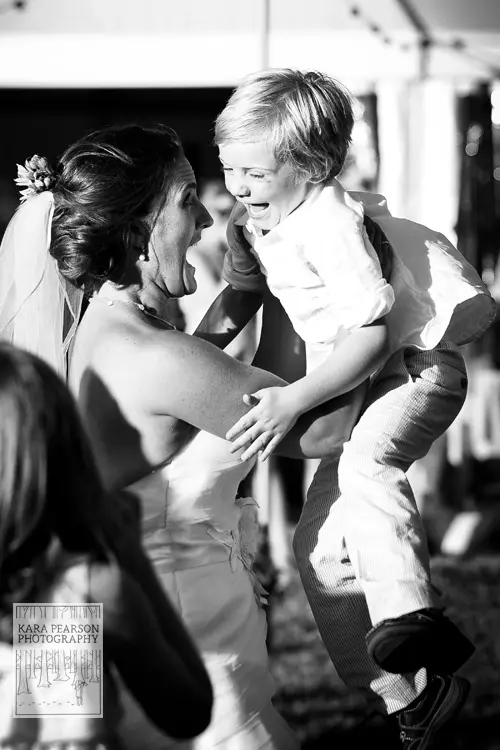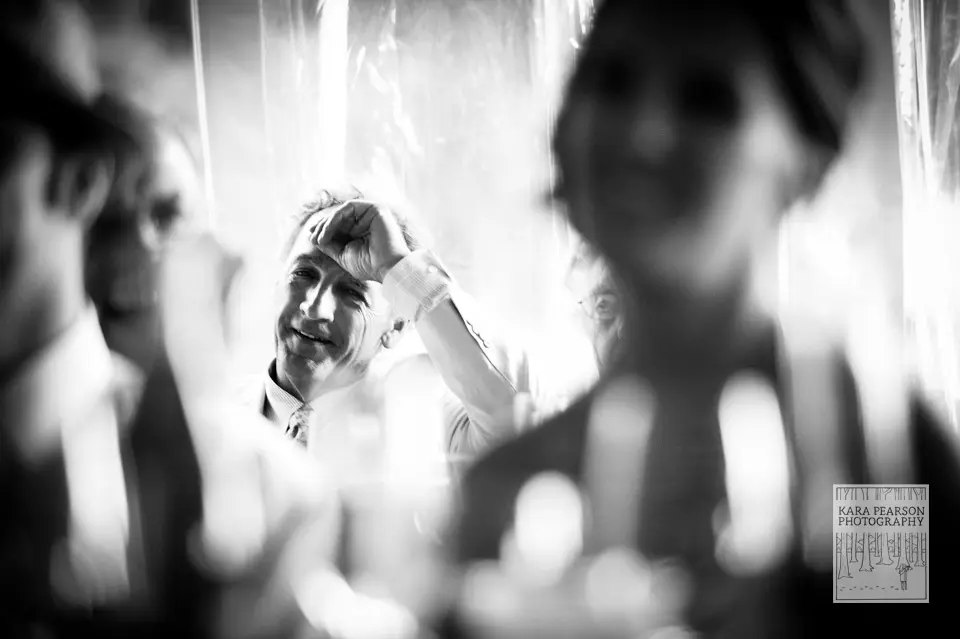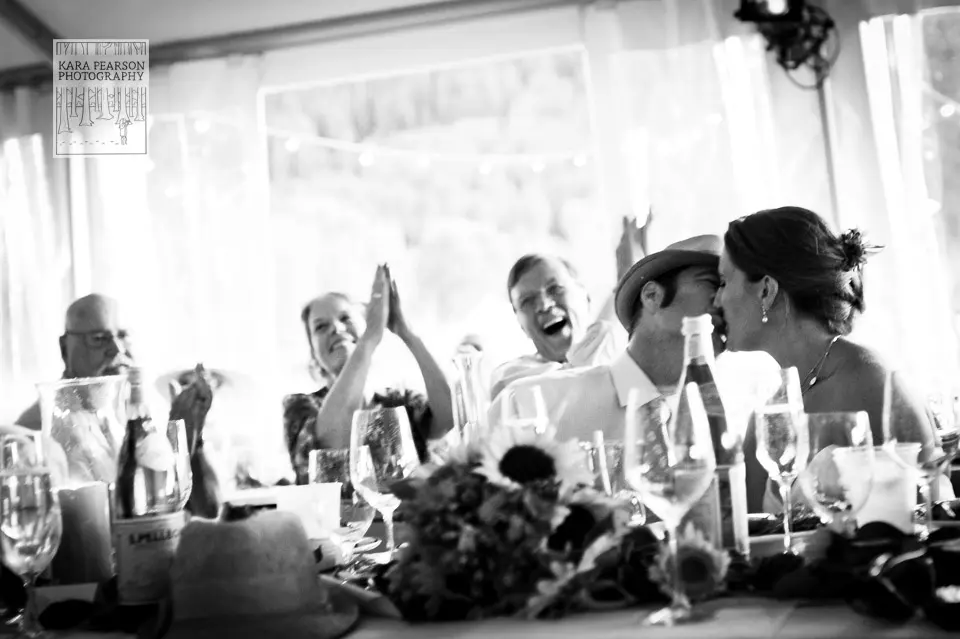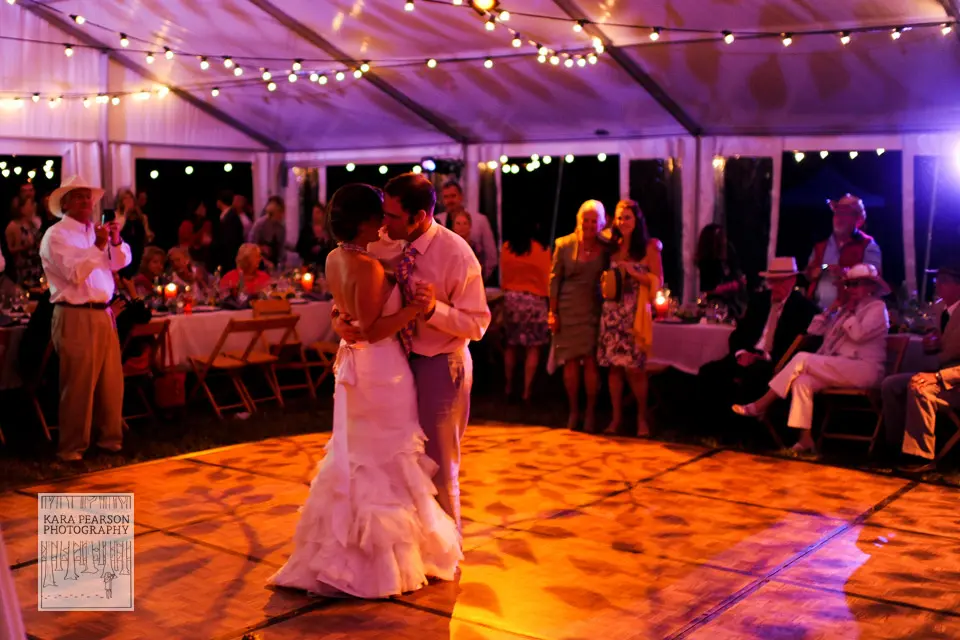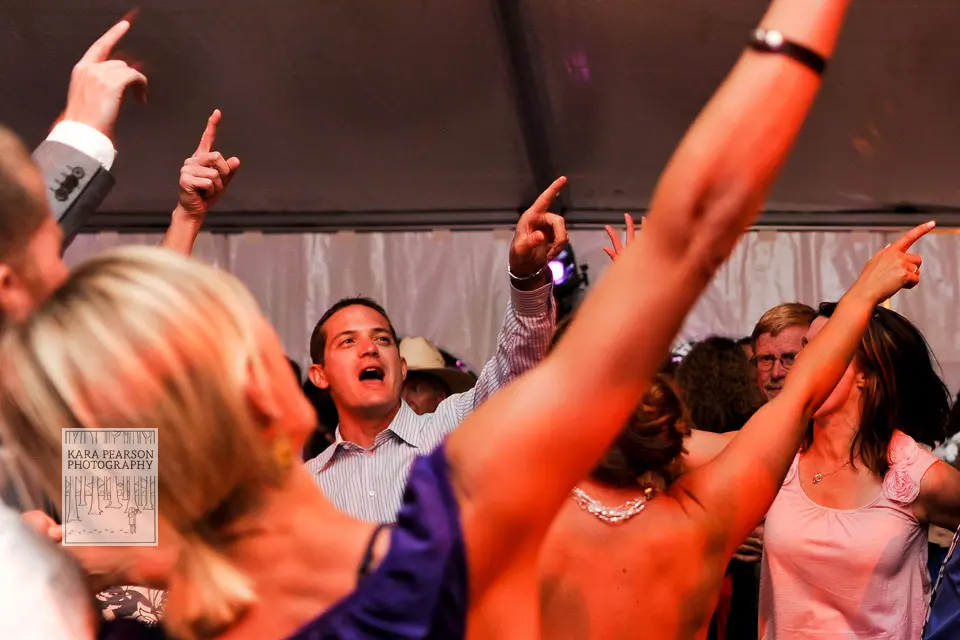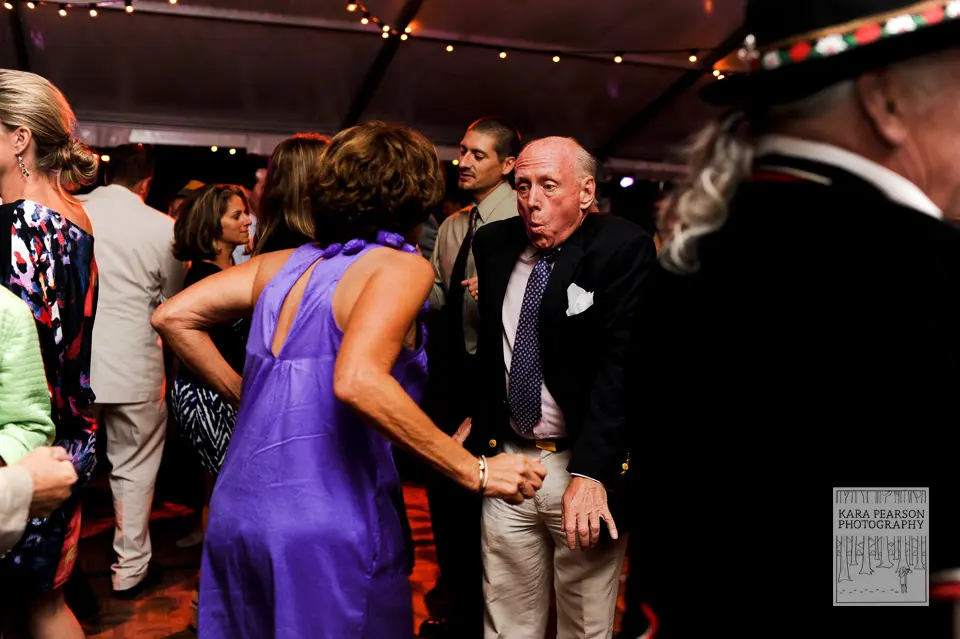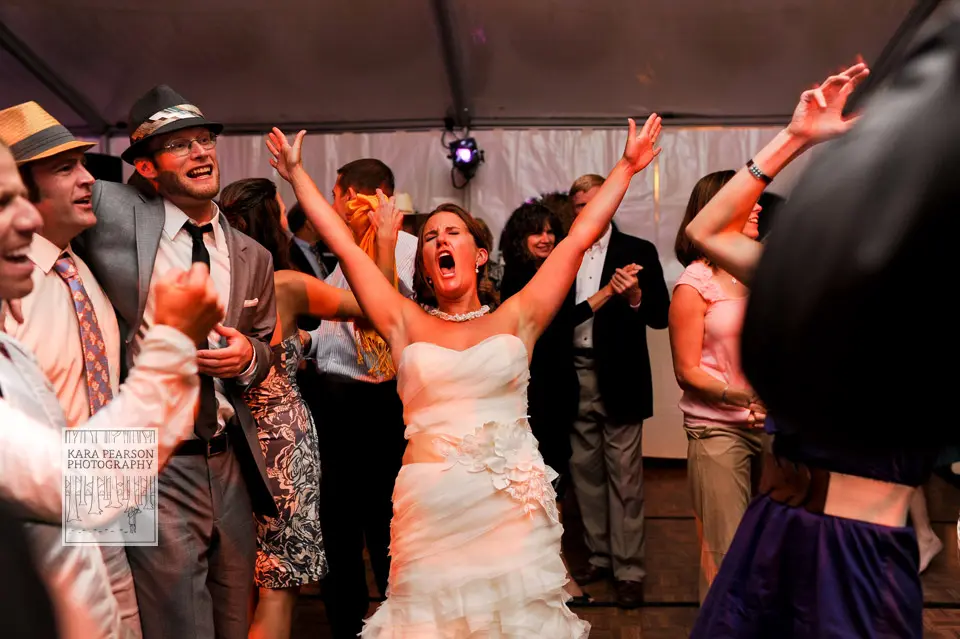 Kara Pearson – Denver photographer