RMNP Proposal
When David contacted me a few months ago to photograph his proposal while he was on vacation with his girlfriend, I got excited. I love photographing wedding proposals and photograph a handful each year.
They came out to Colorado to celebrate his 30th birthday. Lindsay had no idea the celebration would also be for their engagement. David and I texted that day to figure out exact timing because their schedule was in flux. Luckily Bear Lake had a fair amount of people walking around, so I blended in just fine. I had seen a photograph of them before, so knew who I was looking for.
When they came up, I was hoping David would make his way to the middle of the lake for the actual proposal, and he did just that. Lindsay was completely shocked and surprised as he got down on one knee.
I photographed from farther away and then sprinting closer as he proposed. She was laughing and crying all at once.
After the disbelief and shock wore off (a little), we made our way to some open shade for a few portraits. The sun was so bright that we needed to find a little shade to eliminate any squinting.
There wasn't much prompting this cute couple needed while doing portraits. They were lovey and happy to oblige my requests for snuggling.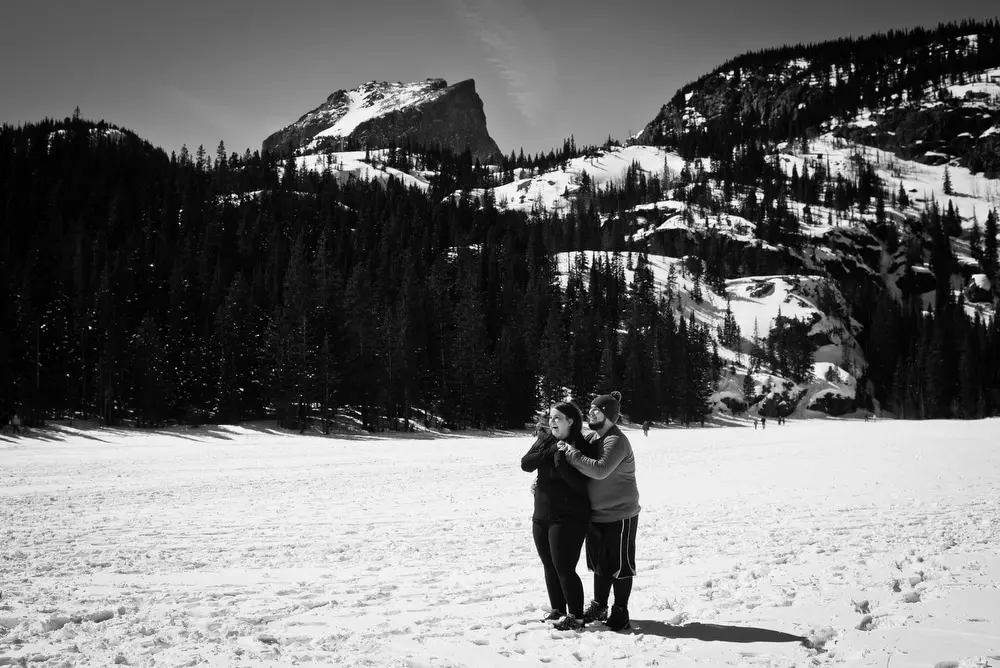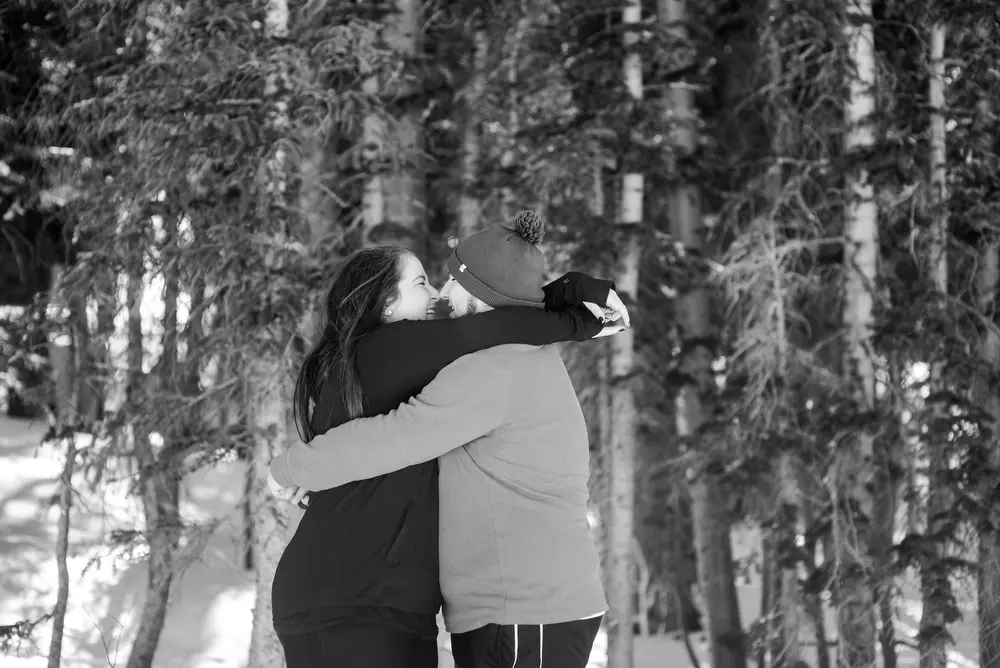 One of my favorites (and their's!) as their joy is so obvious.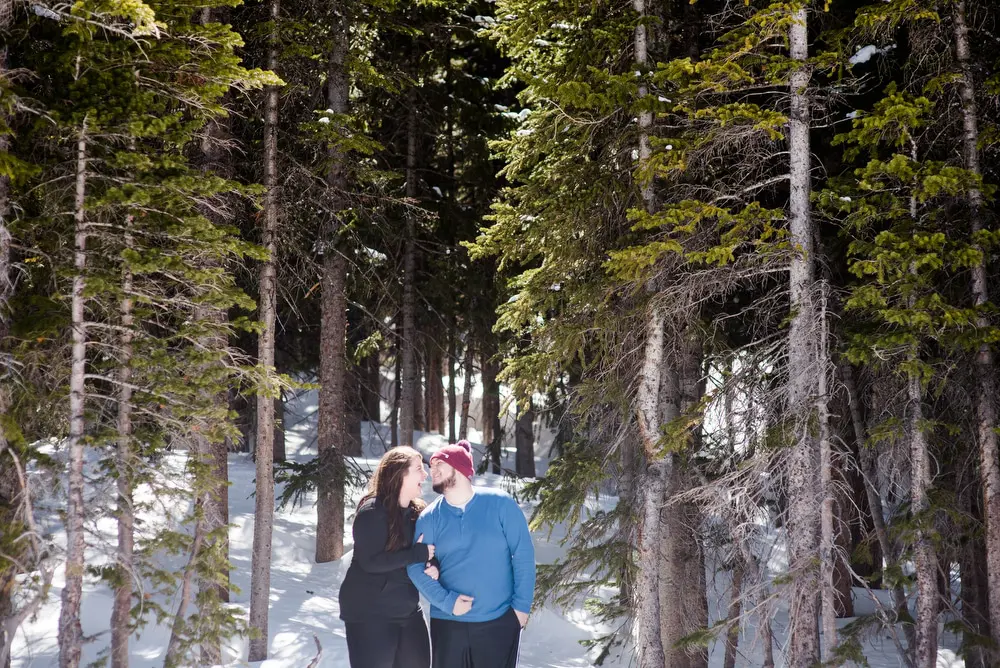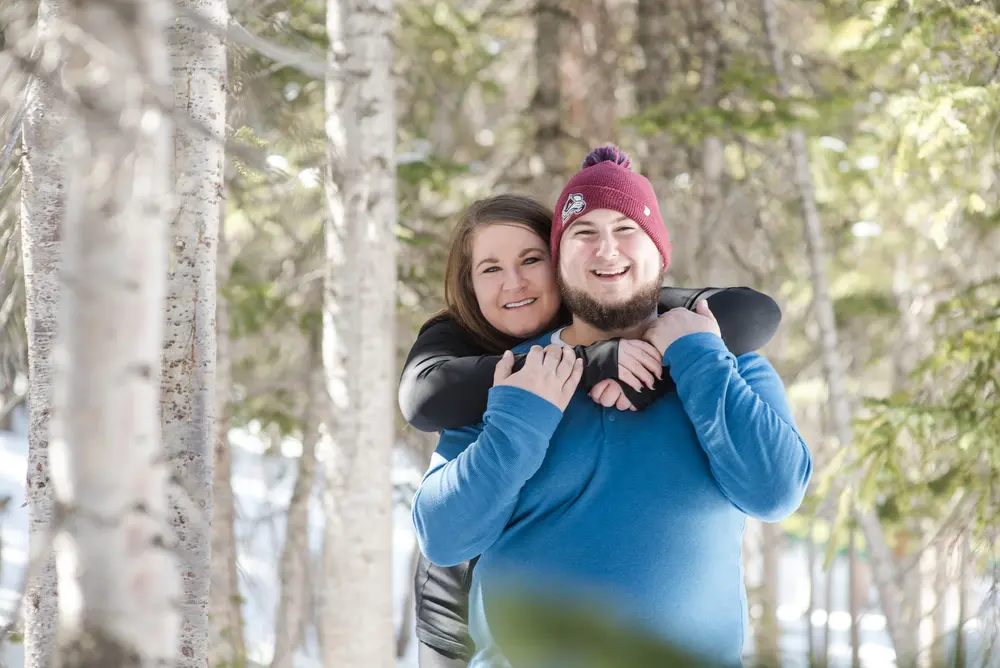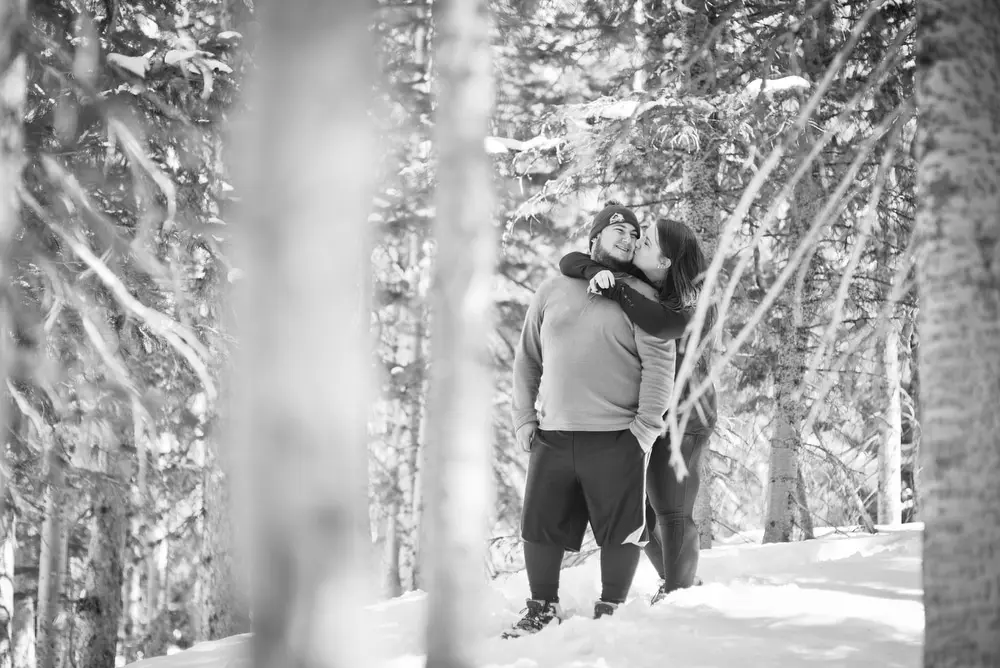 Colorado – you are so beautiful! What a perfect backdrop for a perfect day.