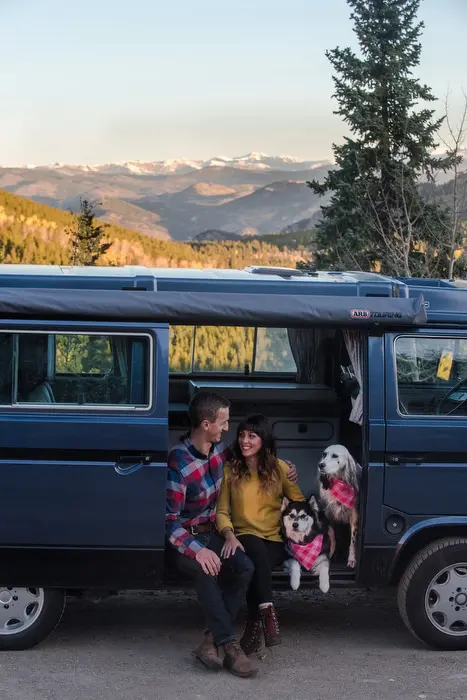 Sunrise Engagement-Maternity Session in Evergreen
I was atop Squaw Pass Road watching the sun creep over the horizon as I heard Loretta, Ryan and Laura's VW bus, come chug-chug-chugging up the road. She's a beauty, isn't she?! Laura and Ryan aren't bad themselves either – ha!
This was a fun sunrise maternity session. Laura recently had found out she was pregnant, so they wanted to incorporate the ultrasound pictures in a few portraits to announce to friends and family.
We caught the last bits of sunrise with Loretta and their cute pups and then headed down the road to a field with aspen trees. I love starting off my day outside surrounded by the changing light and nature's beauty.
Engagement and maternity portrait sessions can feel really posed and static, but I try my hardest to bring out your personalities, your relationship. I want it to feel like we're hanging out despite the huge camera in front of my face. Come to your portrait session relaxed and ready to hang out with your love. I promise we'll make some beautiful portraits. Here is some maternity portrait session advice.
Being up there for a sunrise Squaw Pass Road photography session is a perfect time of day. You avoid people and you get nice light, and make some great portraits.