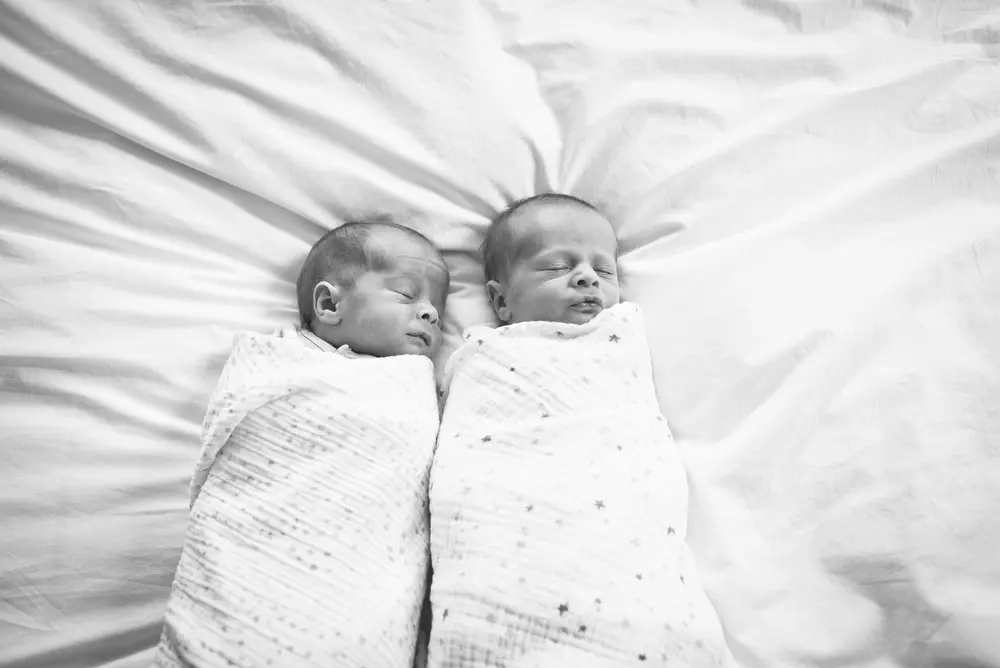 Man oh man! How cute are these newborn twin boys?! And their older twin brothers?! This shoot was so fun. I've been photographing the older boys for a few years, and they are about my son's age. It's been fun getting to watch them grow. And now to watch them be big brothers – melt my heart!
Newborn twin portraits are such a treat, and then add another pair of twins. I hit the jackpot.
To watch four year old boys hold their week old brothers is so sweet. They go from jumping around on the couch crazies to sweet snugglers in seconds.
When you have your second (third, fourth) kid, you wonder if your heart can hold all the love. Well, you find out quickly it can hold more than you ever imagined, and so can your arms.
I know I've said it before, but newborn portraits are so special. Never again will your babies be this tiny. What a stage they are in (and what a stage YOU are in)! Sleepy, cuddly, milk-drunk and immobile. You can just stare at them for hours, and you do.
In 20 years, you'll stare at those images, and faintly remember those days. You'll think it's unbelievable that they were ever so little. But then again, it will all feel like it was yesterday and you can still conjure up their newborn smell in your memory.
I love photographing newborn twins on a bed. It's soft, with beautiful light, and they just snuggle right in.
These sweet newborn boys were so curious and quiet… until they got hungry. And then they were out like a light.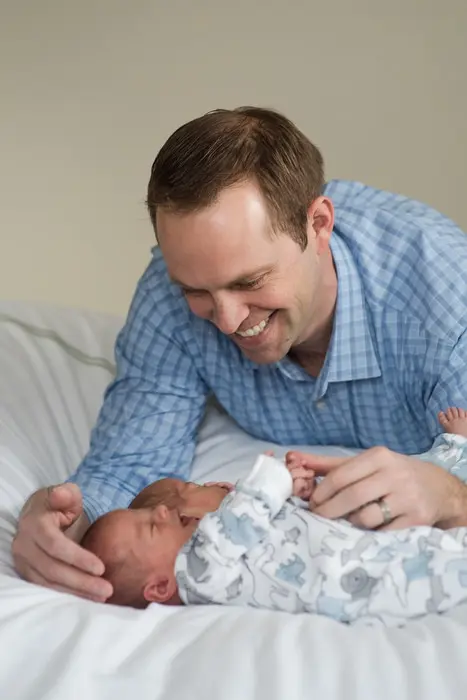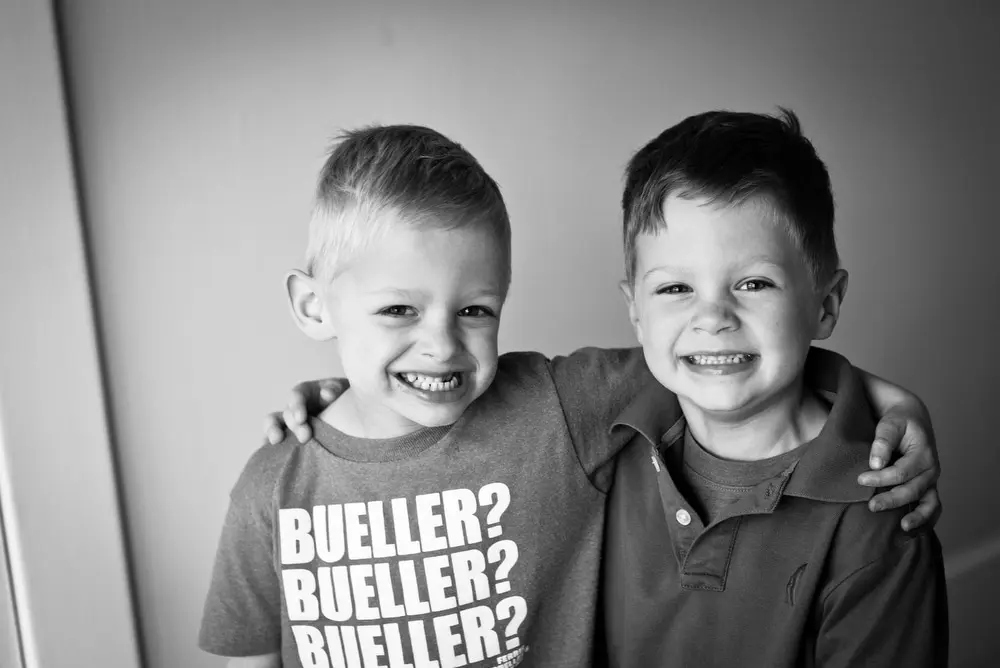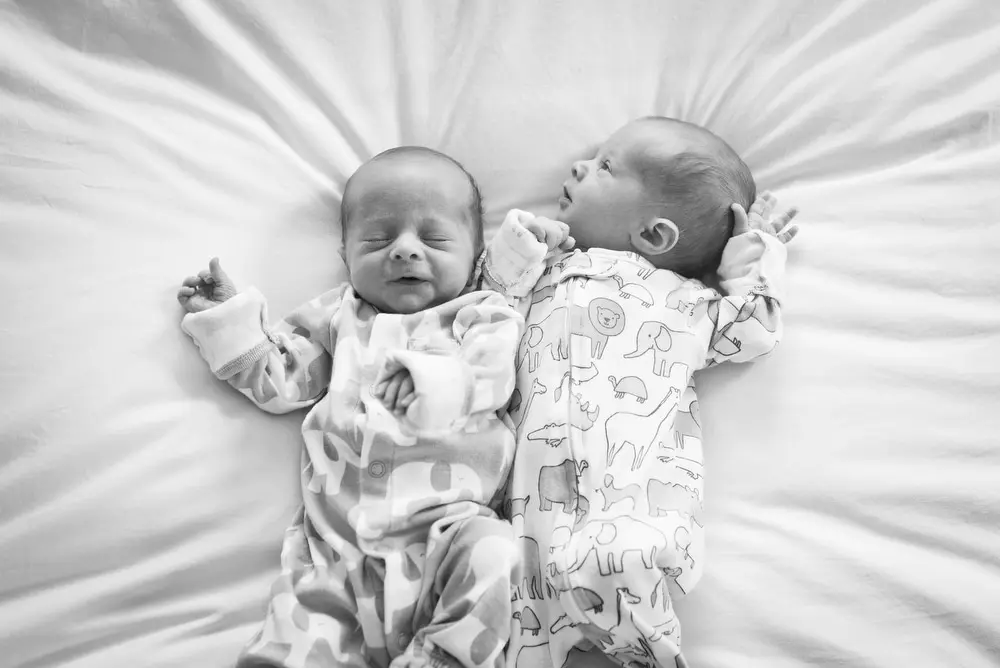 A good old cuddle fest was had on their bed after the big boys came home from school. I love capturing families in their element. The little moments always make it for me.