Denver Newborn Portrait
This little man was just a few days old when I photographed his Denver newborn portraits. He was breaking in his parents. It was a group effort in making him comfortable, and in the end it was sleep that a he really wanted. It's hard work being born!
Capturing newborns in their element, snuggling with their parents and their first precious few days of life is such a treat. I love photographing the excitement, nerves, tiredness and total newness of it all.
When newborns are crying, I really do try to help the parents out – rock the baby, do the tap tap tap on his back or bottom, play music on my phone, offer advice. It's sometimes so hard because they're still getting to know this little person.
When I come back a week or two later to show them their images, it's a total change. They know what their baby needs and have truly slipped into their role as a parent.
Ugh, those wrinkly feet – never get old to me!
Their first baby protecting their second one.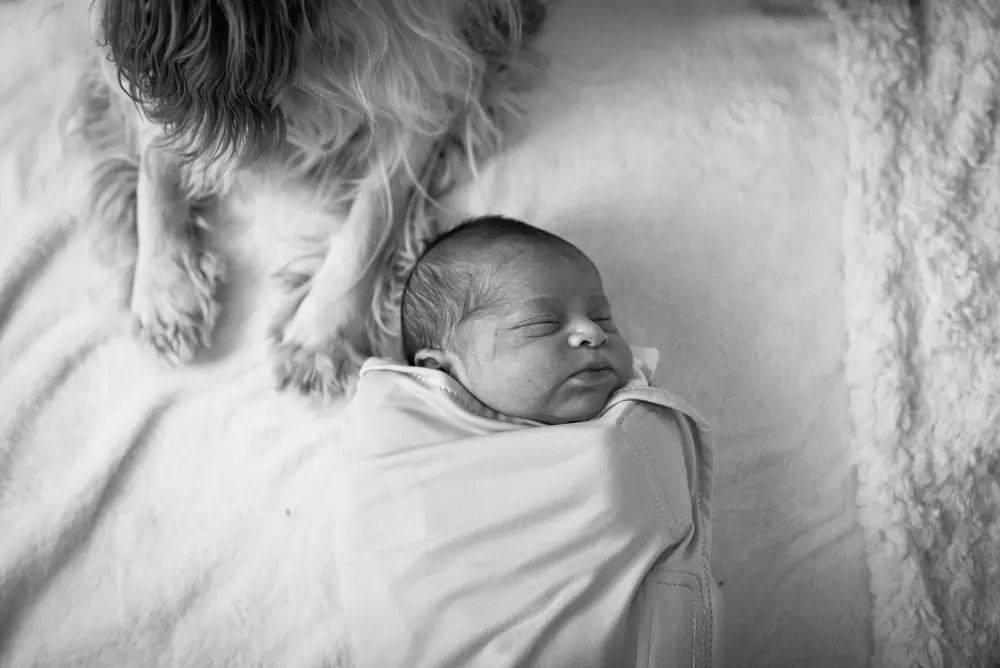 This pup wasn't sure where to sit, so thought sitting on the baby would be the best spot. We finally got him situated and managed a portrait of the two of them!