Everything Is New
As a longtime newborn photographer in Denver, I never tire of meeting newborn babies. They are just a bundle of hope, sweetness and love all rolled into one.
Little Julian peeked out at me with his big eyes as I started taking portraits of him. He laid there, so tiny, on the queen bed with his little wrinkly skin hanging off his body. I love that wrinkly folds of newborns.
Emily and Dan were just so excited to be new parents. There's nothing like that new parent love. Everything is new, everything is cute. You can just sit there and stare at all the little faces and movements your new baby makes asleep and awake.
But because everything is new, scheduling a photo session with an unpredictable infant is somewhat daunting. Why would you do that to yourself?! I promise, I make it all stress-free, and (gasp!) fun.
How Long Do Newborn Photos Take
Newborn photographs generally take about 30-45 minutes. Babies, especially newborns, don't last much longer. They get hungry, cranky, tired or are plain just over it. I've been doing newborn photography for more than a decade, so I am super efficient and work quickly with babies.
I like to take photos of each parents cuddling with the baby, and then some portraits of just the babe by himself. Of course, we'll do some full family images – bring the dog and cat too.
Before I arrive, I suggest feeding your baby right before. I don't care if your newborn is awake or asleep, but I do care that their belly is full. Full belly = happy baby.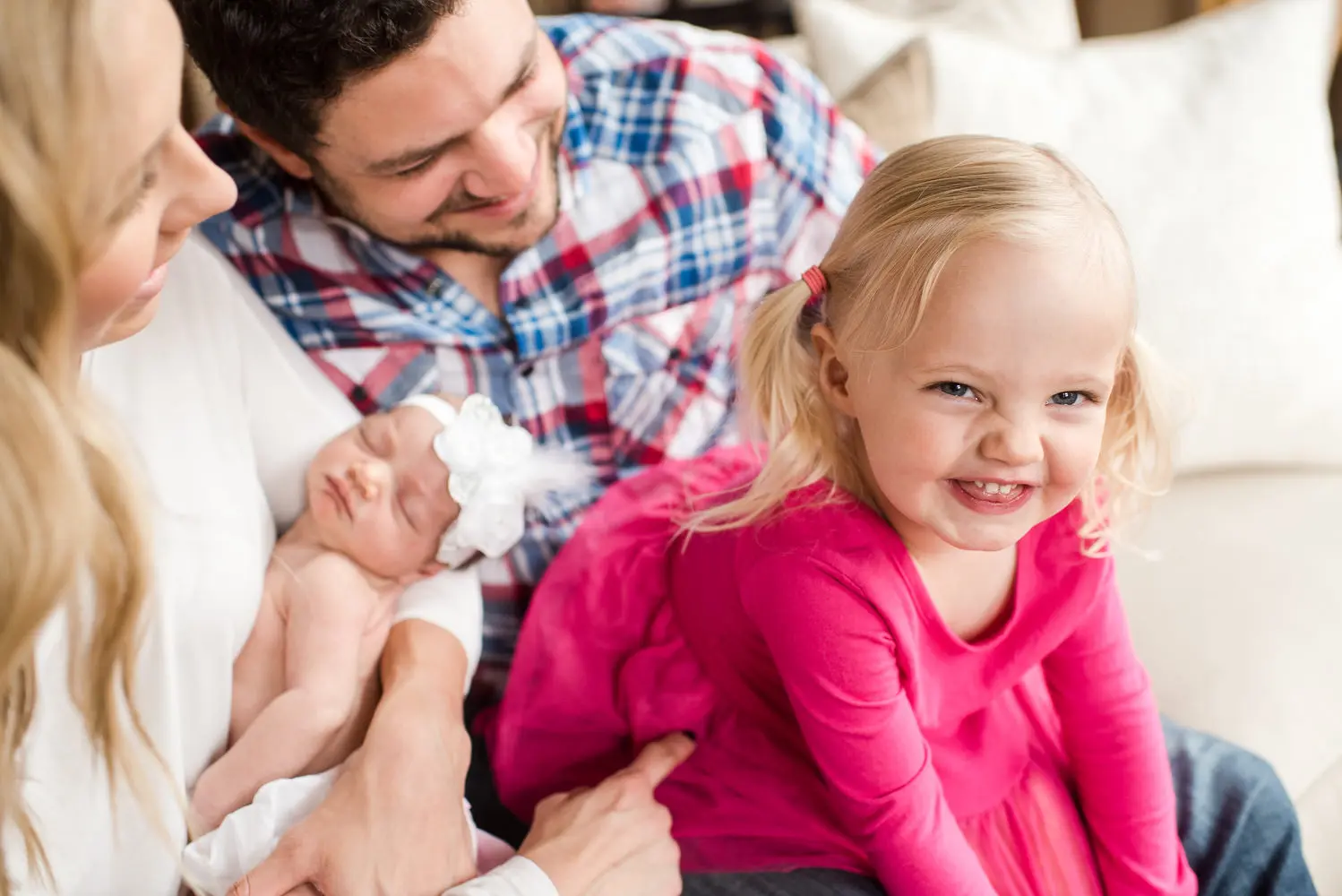 What Should I Wear
With almost a decade of experience as a newborn photographer in Denver, I am always fine-tuning the experience for new moms. I know offer a selection of dresses to wear because that can be such a hard decision. It's overwhelming enough that you don't fit into most of your clothes, and then to have to find something that's cute?!!
I also have some soft and sweet onesies for newborn babies to wear. It can be difficult finding things that fit someone so small but they wear it for such a short amount of time.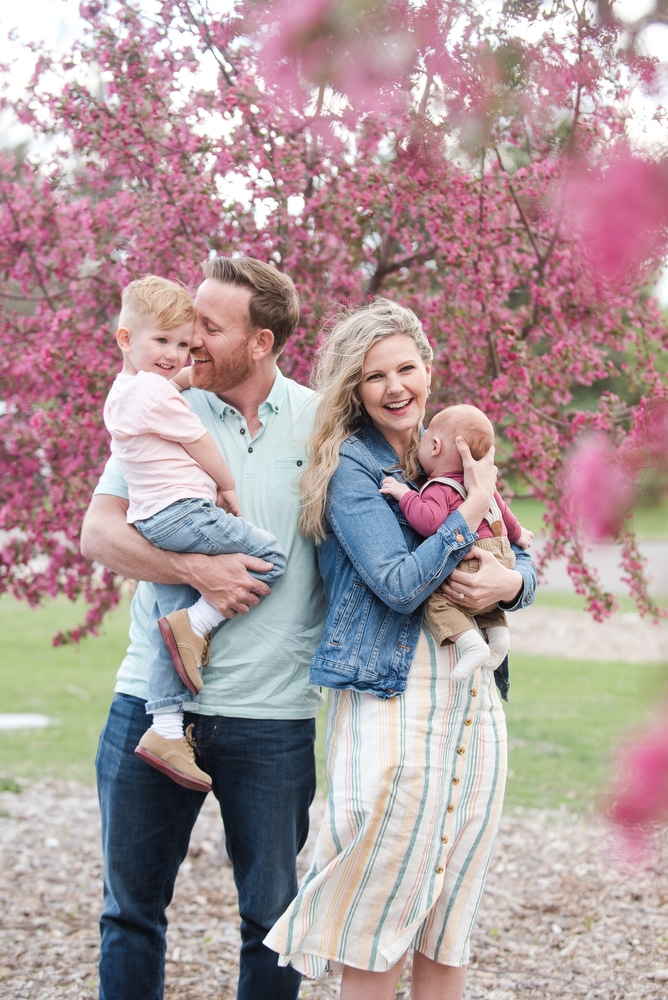 Make-up For Mama
As a mom of three, I know that the lack of sleep, water retention and stress can take a toll. That's why I now include make-up prior to your session for each of my new moms. My make-up artist comes to your house and pampers you. It does wonders for your spirits! I want to make this experience memorable and a wonderful family bonding experience.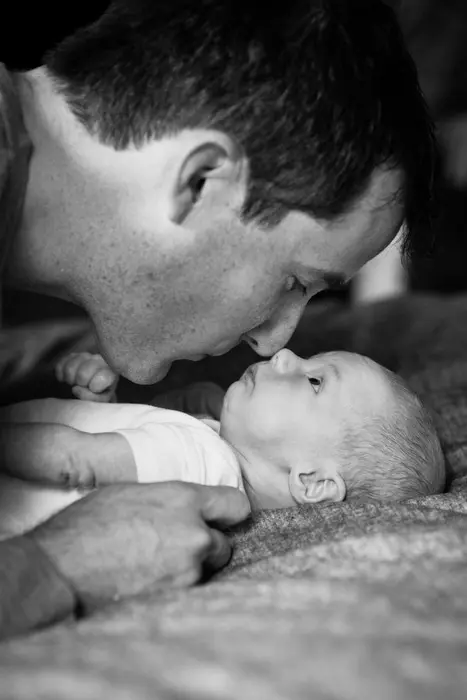 My House Is A Mess
Don't worry if you feel like your house is a mess! Every new parent's home is a mess, and if your's isn't – props to you!
I love photographing on your bed, as well as in the baby's nursery. Don't worry about cleaning them up before I come. I can do a quick clean-up when I arrive.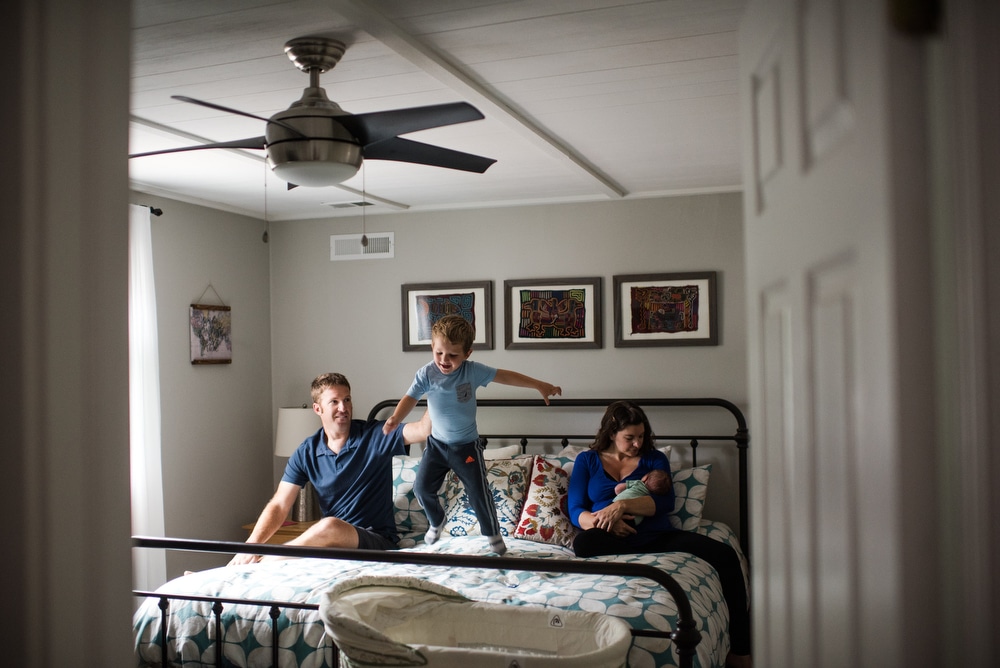 I just love helping new families capture this milestone. It's such a wonderfully magical time that you'll look back on fondly. Being able to add a beautiful newborn baby portrait to your family gallery wall or page through their photo album will be something you'll look on fondly forever.
Hop on over to my Denver newborn photography gallery for more photos. If you're interested in more information about newborn and first year packages, please book a call here!