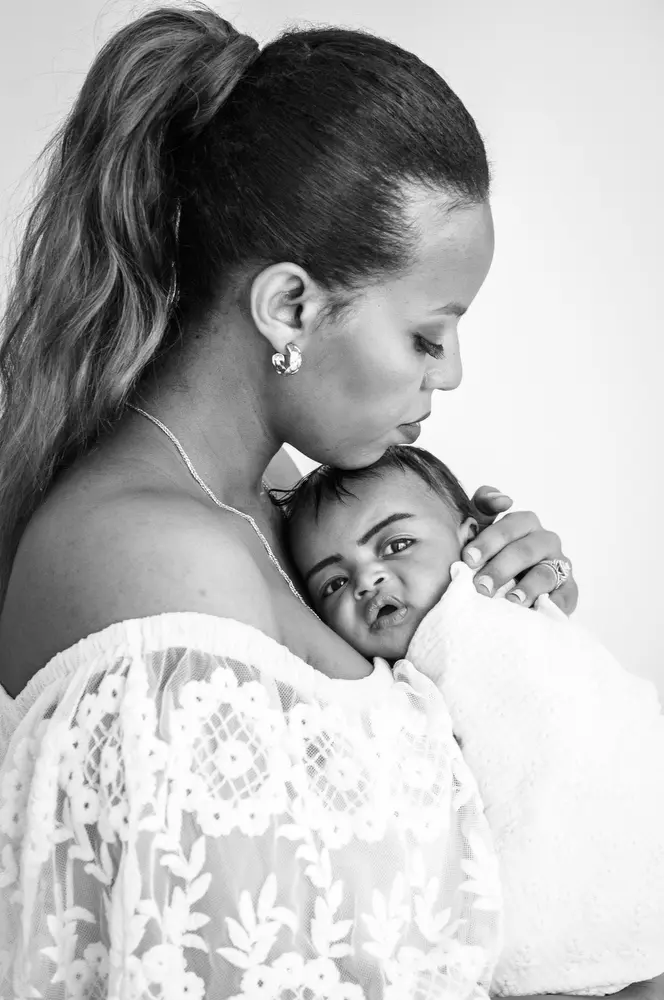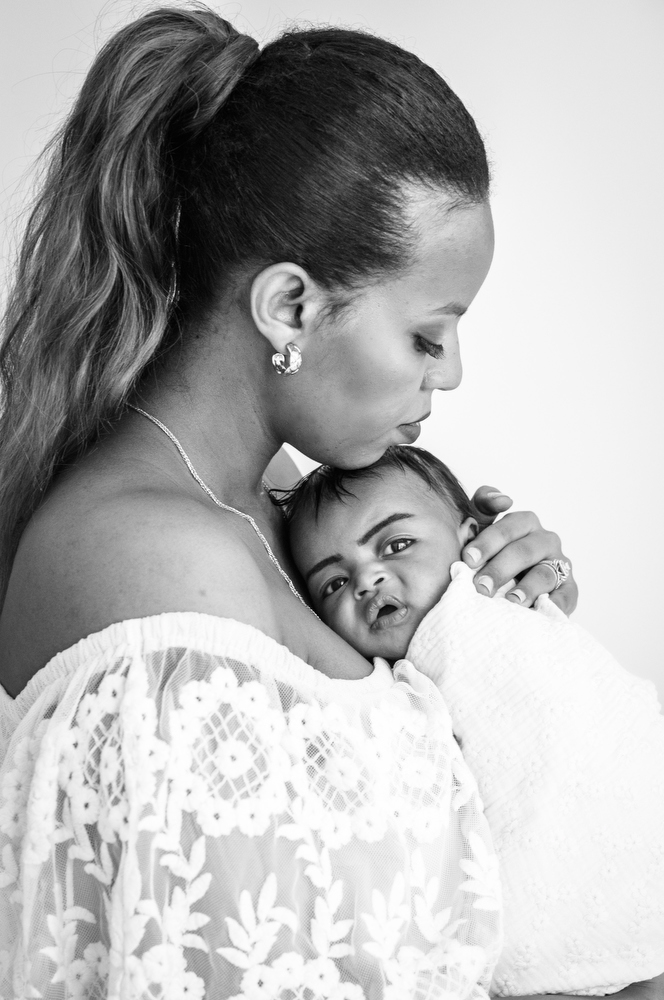 Scheduling Newborn Portraits at 4 weeks
Let me say this again for the people in the back: It's NEVER too late to schedule your newborn portraits. For that matter, it's never too early either. Well, I guess maybe wait until you actually know you're going to have a baby 🙂
This sweet little girl is so loved by her parents. They are from Ethiopia, and wanted to do their newborn portraits at 4 weeks old at a studio. I had just the place for them. They loved the soothing space and calming colors of the studio.
When To Book Your Session
Generally I say to book in your second trimester, but this family reached out when she was 4 weeks old and I was able to squeeze them in the next week. Sometimes my schedule allows for it, especially in the winter months.
It's best to plan ahead as many photographers only book a certain number of newborns a month.
I'm Feeling Stressed Out By The Thought Of Newborn Photos
Of course you are! You're pregnant, and growing by the day. You feel not like yourself, and you're tired! What better way to treat yourself than by getting your hair and makeup done, and having a dress picked out for you. You don't have to do anything besides snuggle that baby and enjoy the moment.
I promise, I've been in your shoes and know how you're feeling. Your future self will be so happy you did these photos.