Choosing what you'd like to print and enjoy daily hung on a wall can feel intimidating. Deciding on the right size, what's the best frame for your decor and the best gallery wall design are all critical elements to getting it right.
I'll mockup various designs based on whether you want it to grow or if you want it be complete now. We can print images from past sessions (or even off your iPhone!). Then I have about 40 frame samples to choose from. I even have an installer who comes to hang it for you. Done and done.
Here are eight favorite gallery wall designs:
STAIRCASE GALLERY WALL
This can be tricky depending on how many images you wanting to include, and do you want to continue to grow it. This family chose a variety of gold frames to showcase their family memories.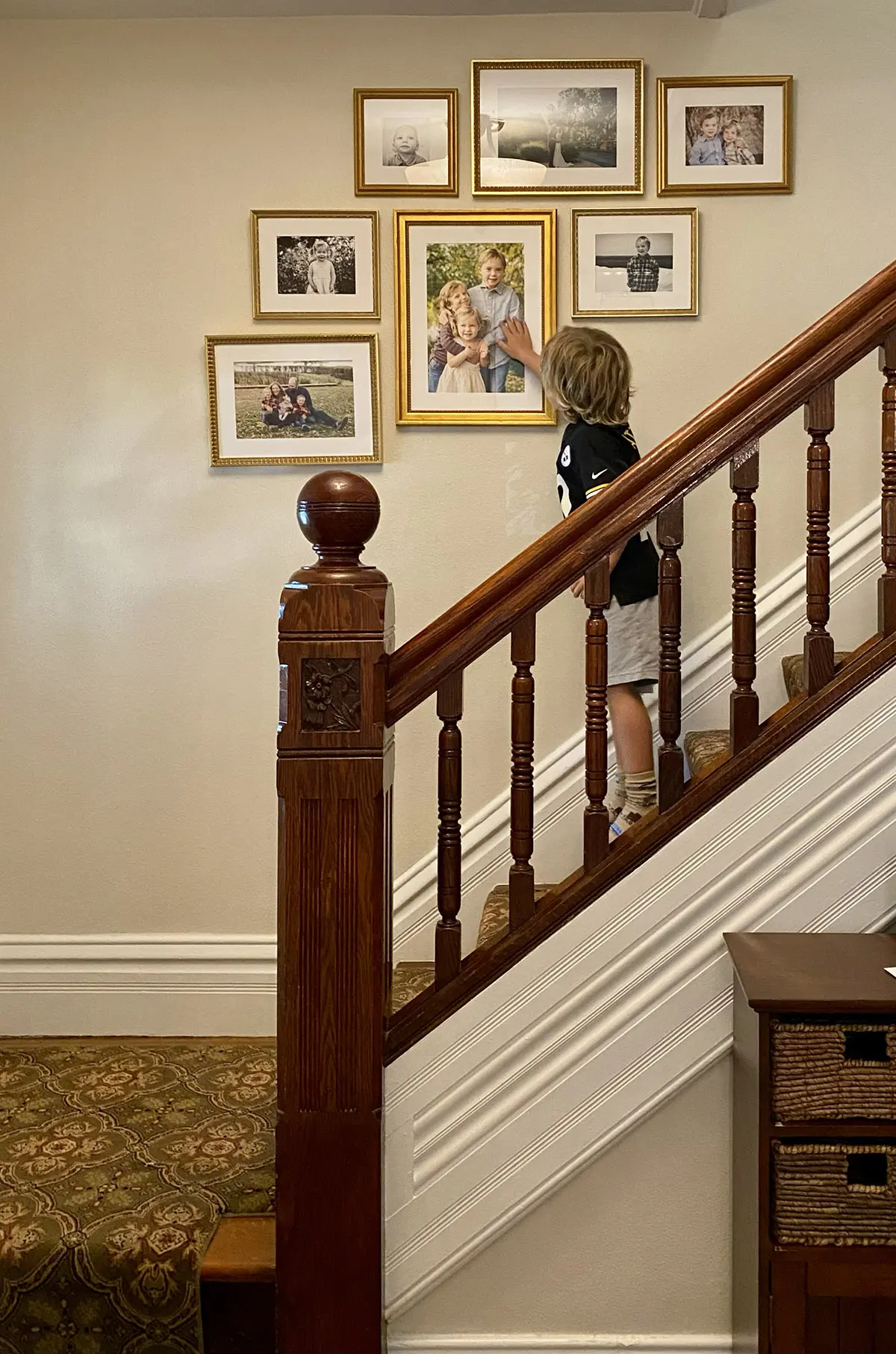 This family chose to do larger images, all from one session to adorn their staircase walls. The black and gold framing really works well with the modern home decor.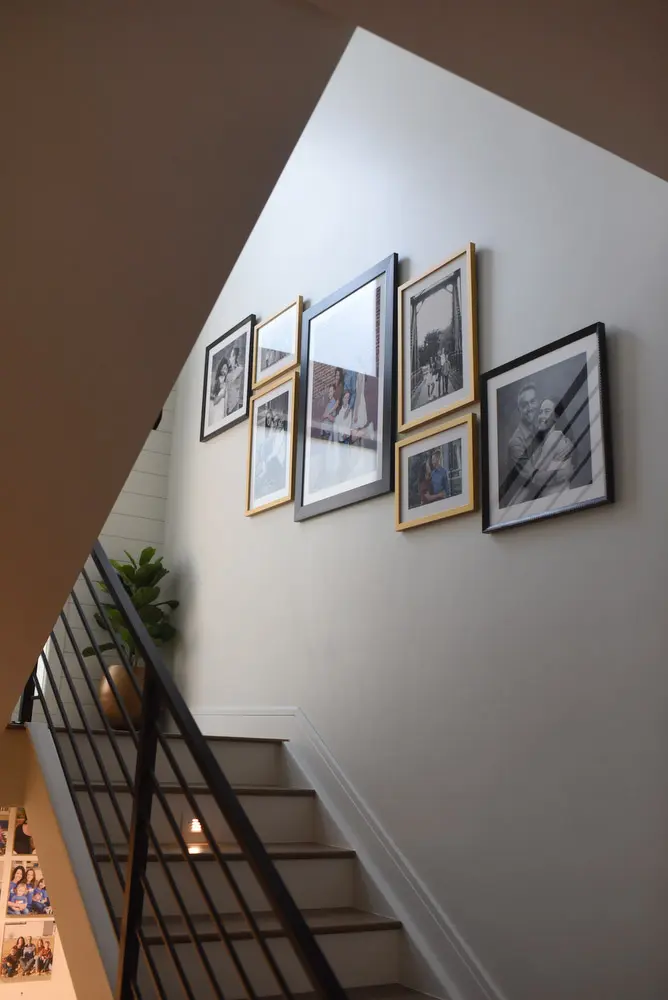 BALANCED GALLERY WALL
It's all about the balance for these wall galleries. This one incorporates two different black frames.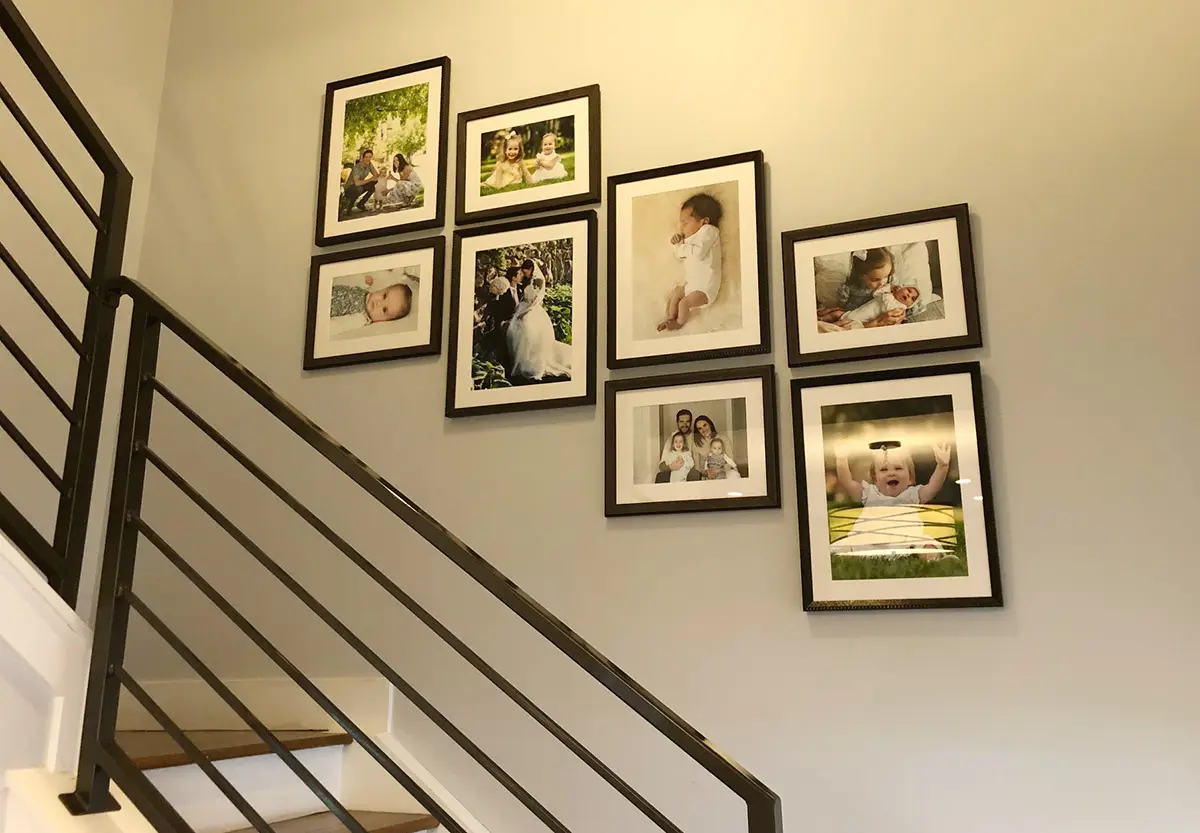 This wall gallery looks great as is or can become the foundation to additional pieces later.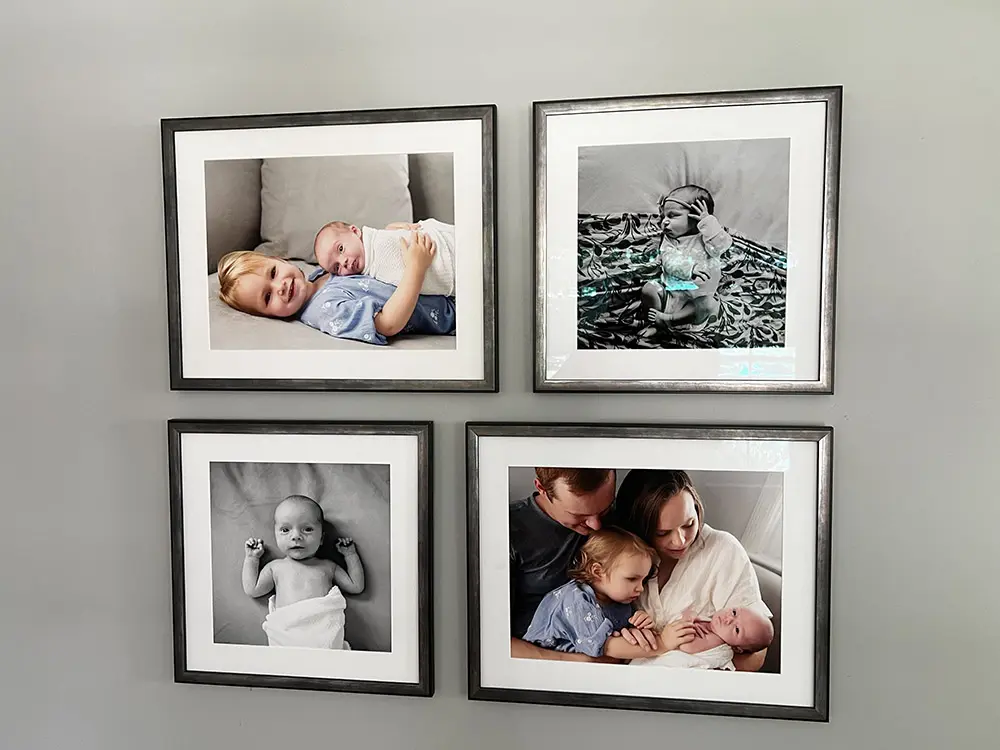 ASYMMETRICAL GALLERY WALL
Asymmetrical gallery walls allow you to grow it as the children get older, but it is designed to look good now and at every stage. Incorporating various frames can give it even more of a unique look.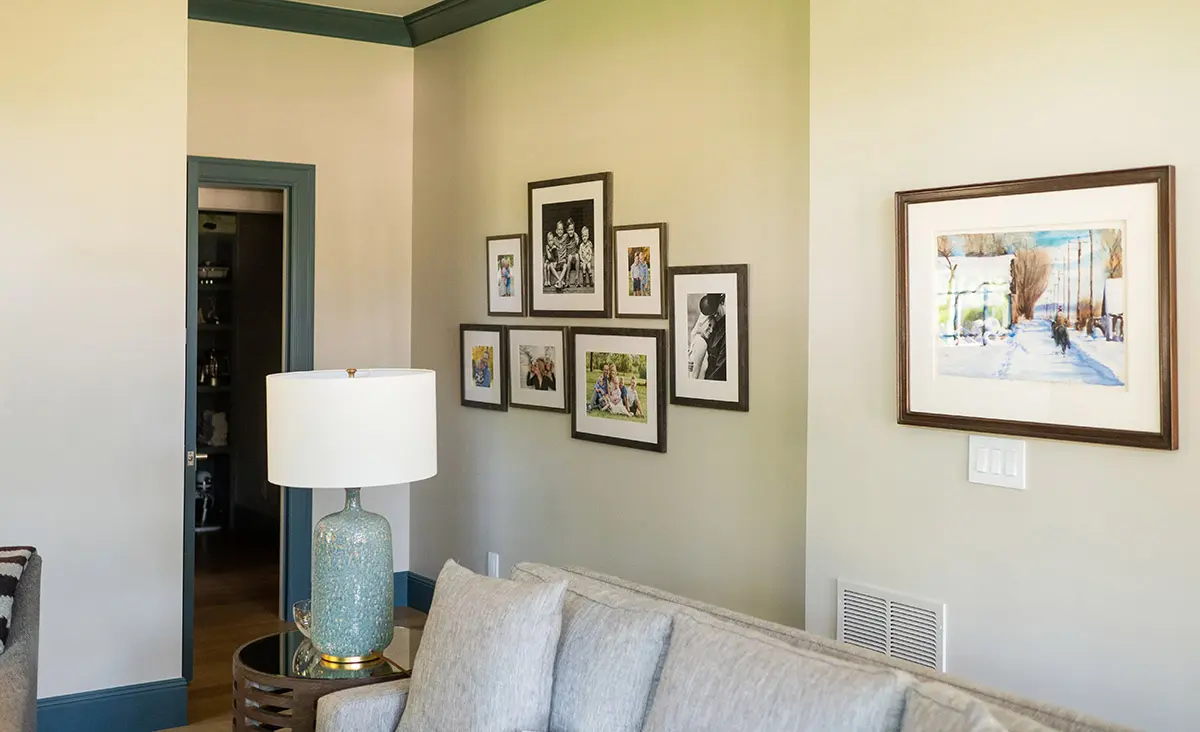 This family chose various black and gold frames to show memories from wedding and beyond.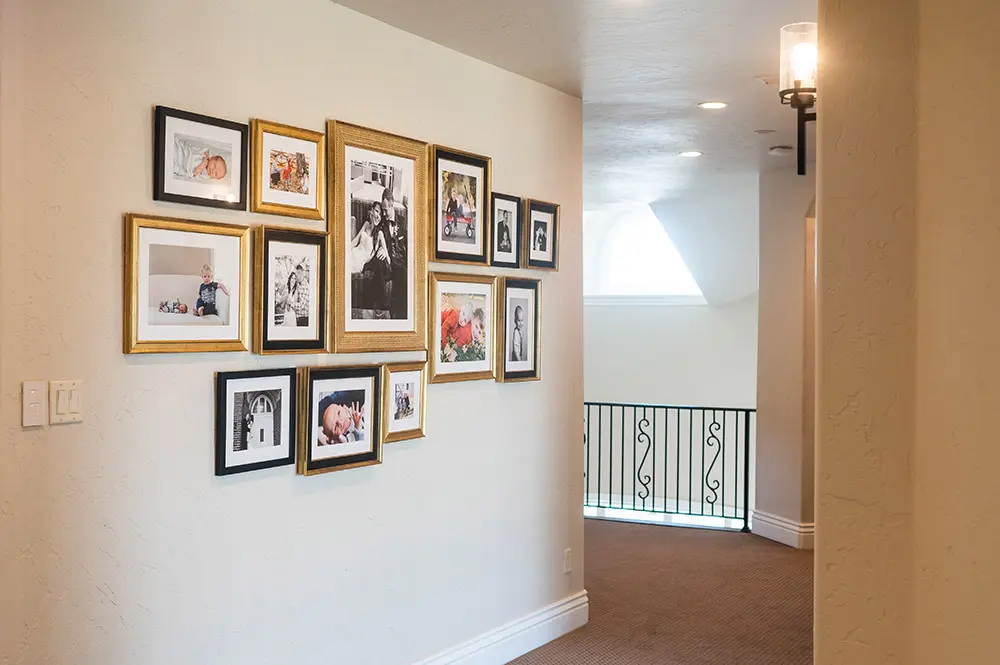 SIMPLE WALL DESIGN
Everyone has to start somewhere, and to start small is generally the way to go. Then it can easily be pieced into something bigger later. Love these small pieces for a child's room.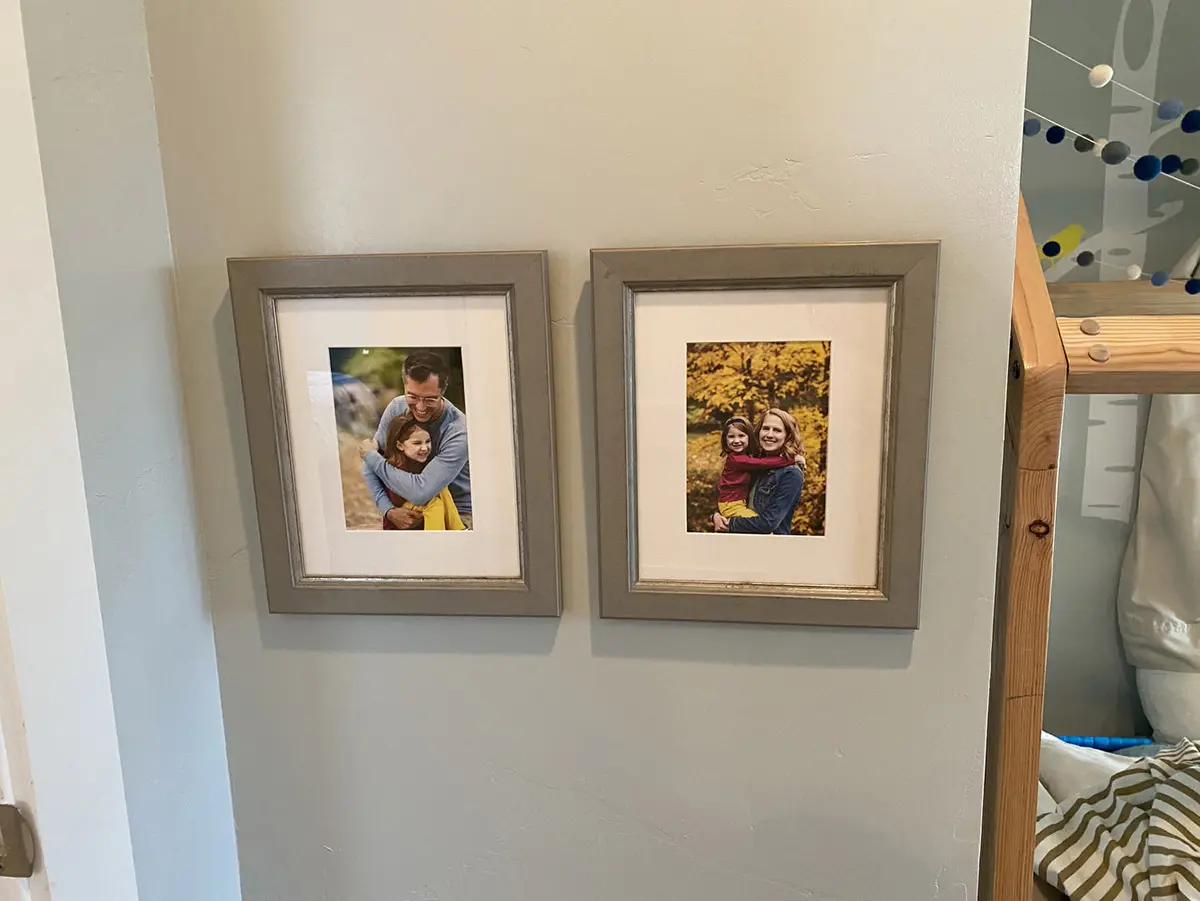 This family opted for 3 individual pieces throughout their home.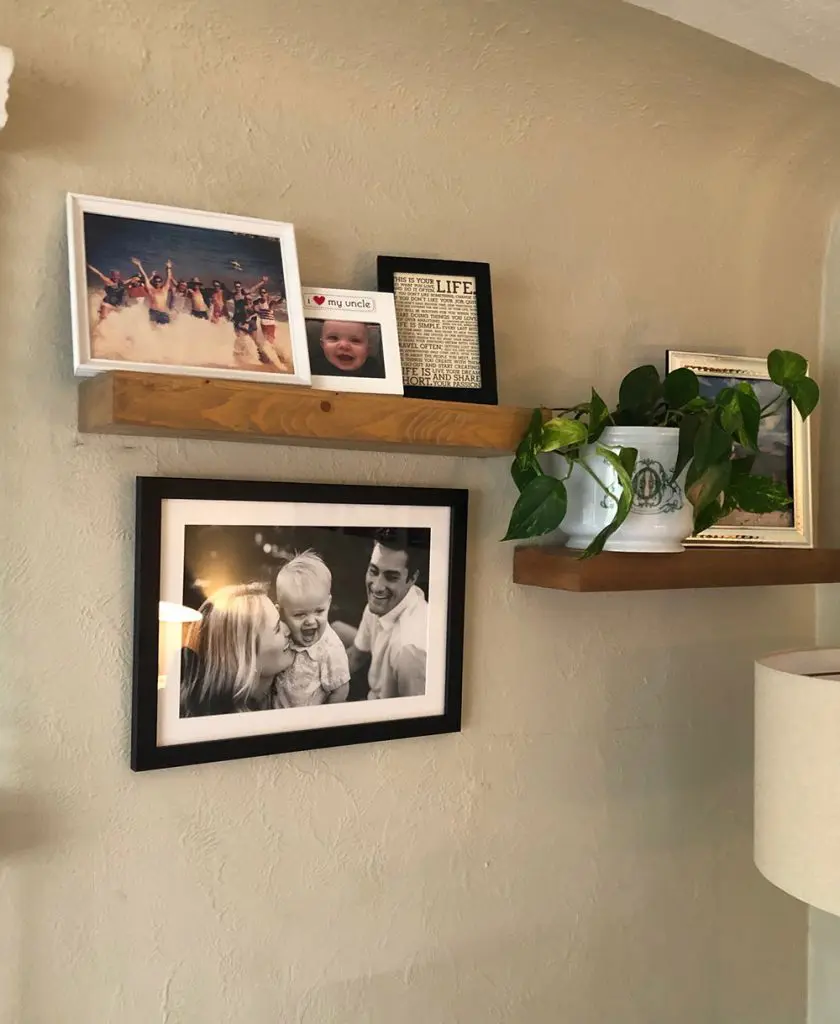 THREE PIECE FRAMED ARTWORK
I love the look of three pieces grouped together. It doesn't feel overwhelming and if you've never hung framed family portraits up, then it's a great starter set.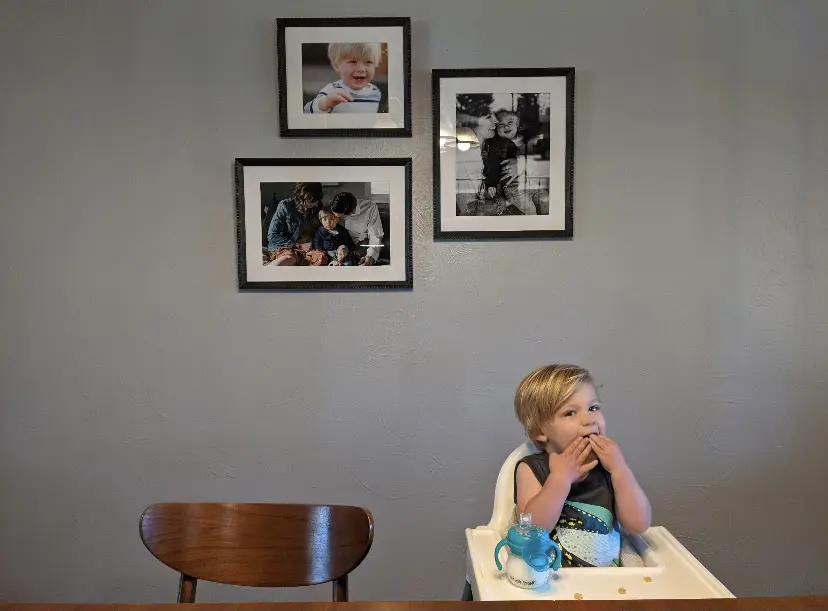 You can opt for three images from one session.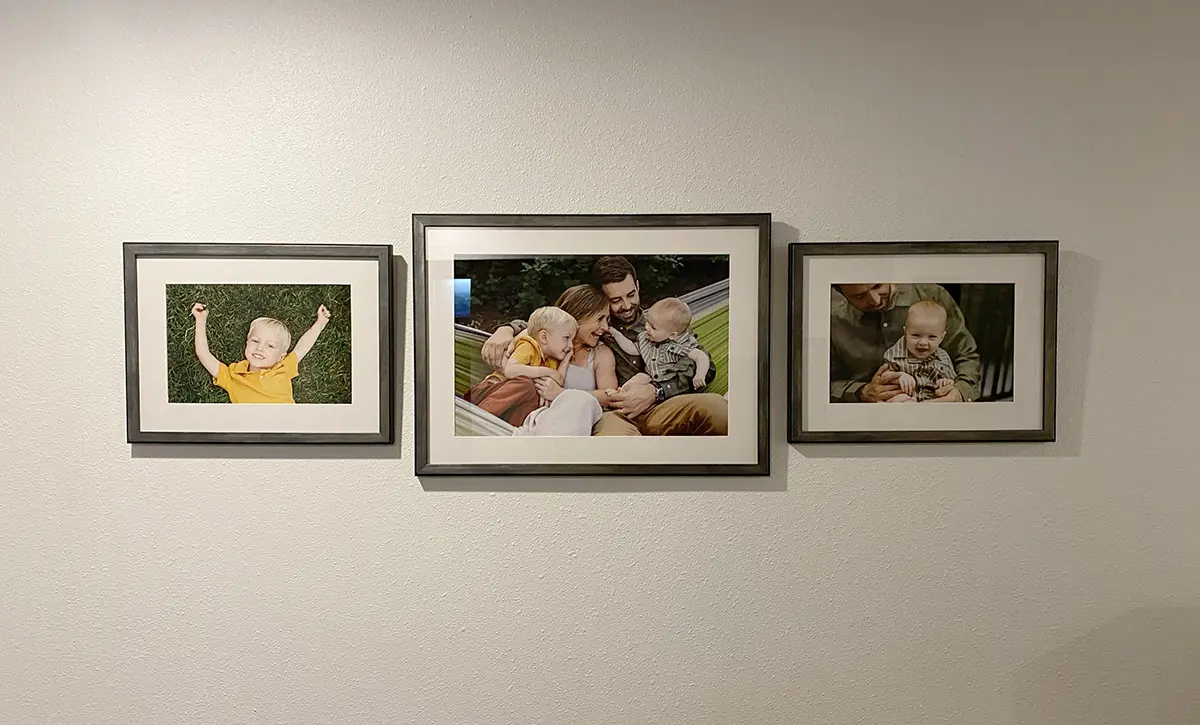 Or break it up with images from a few different ones.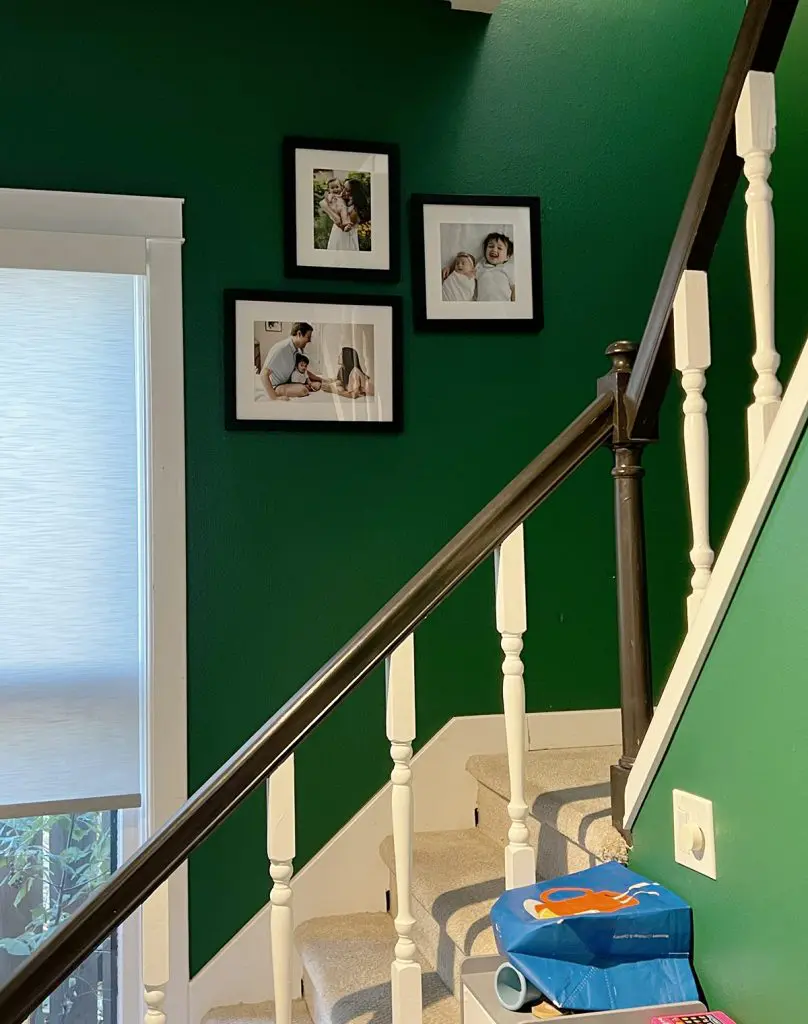 HALLWAY GALLERY WALL
Hallway gallery walls are popular because they aren't the focal piece of a room but it's a place where friends and family pass by often.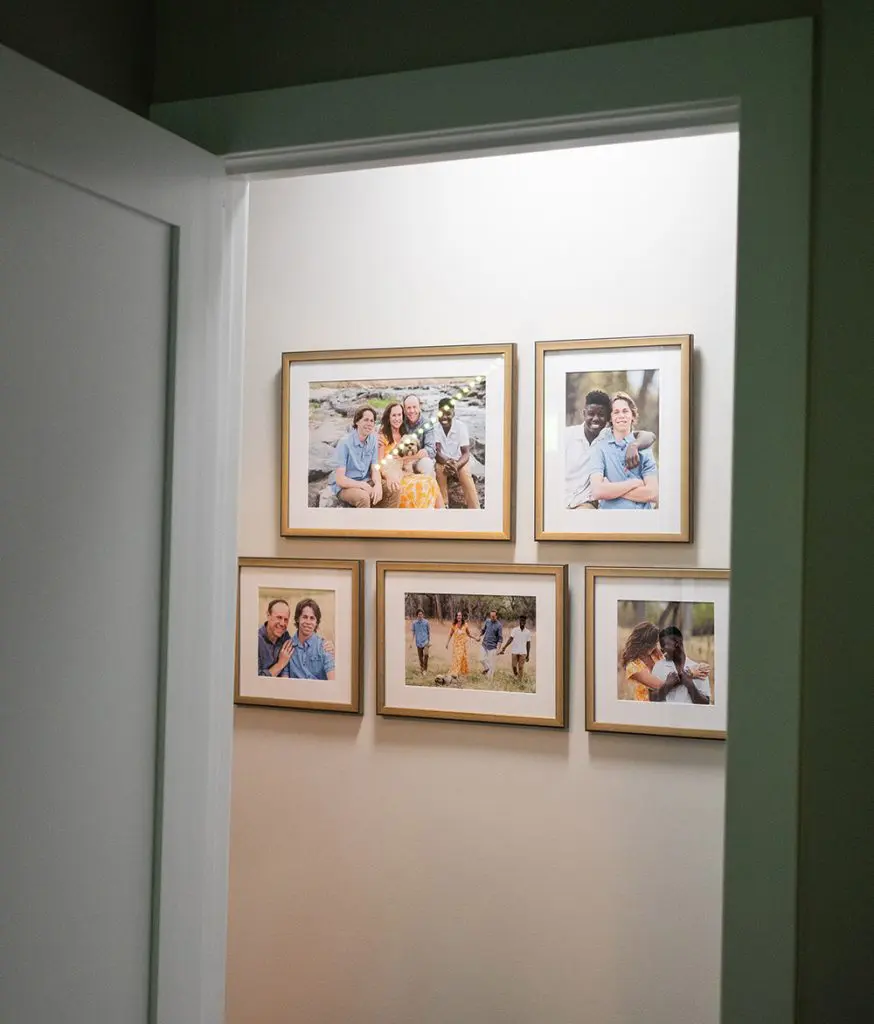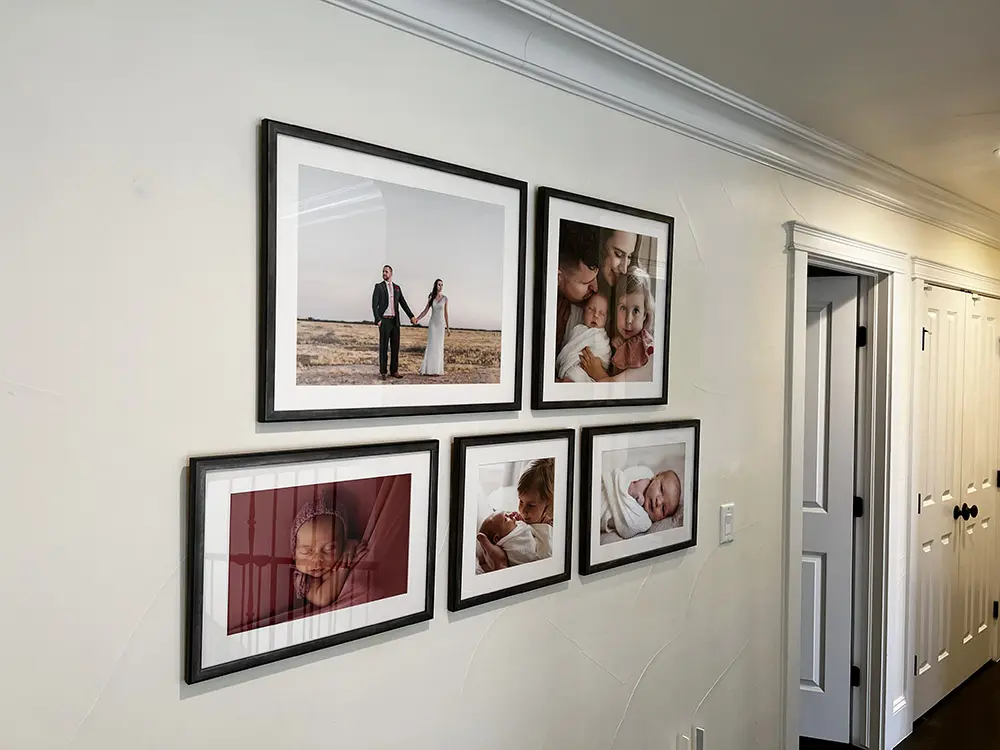 MIXED MEDIA WALL GALLERY
Some families want to incorporate various types of wall art – canvas, metal prints and framed pieces. It's fun to design this in a cohesive way.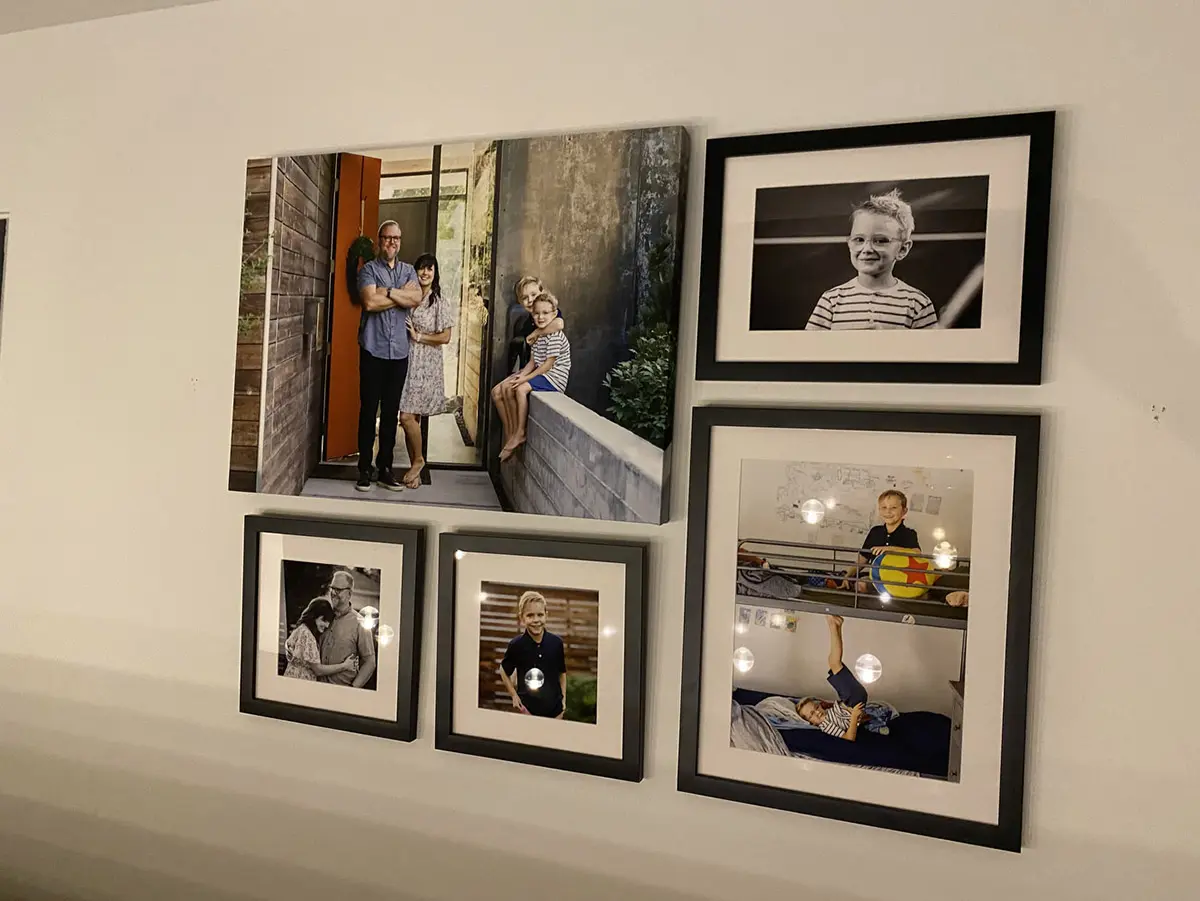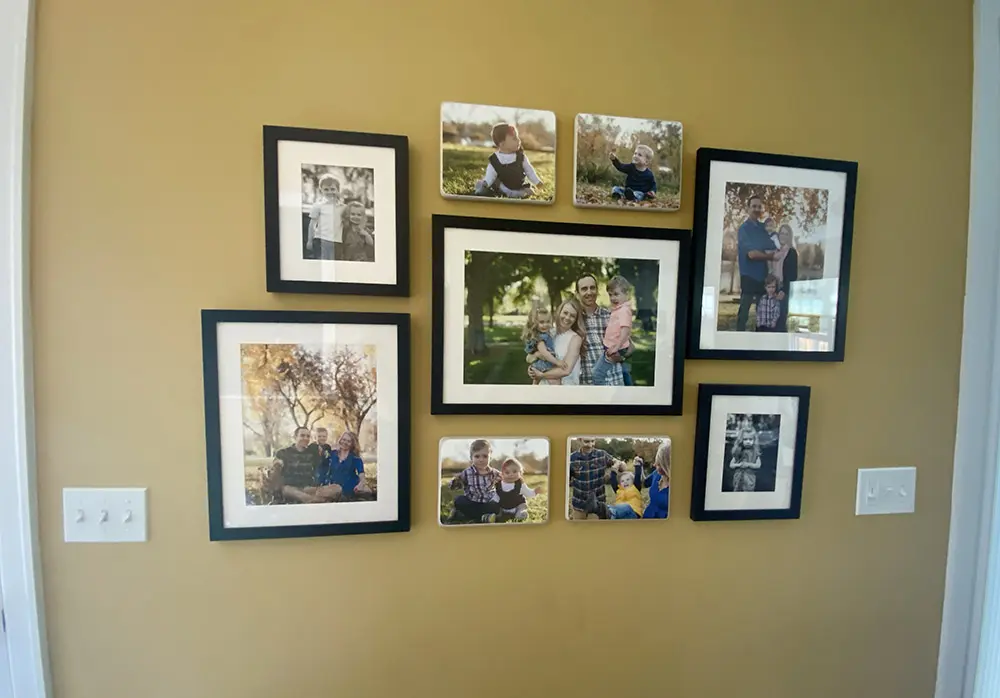 GRID DESIGN
A grid design can be pleasing to the eye. Both families chose gold frames to accompany their images in these grid designs.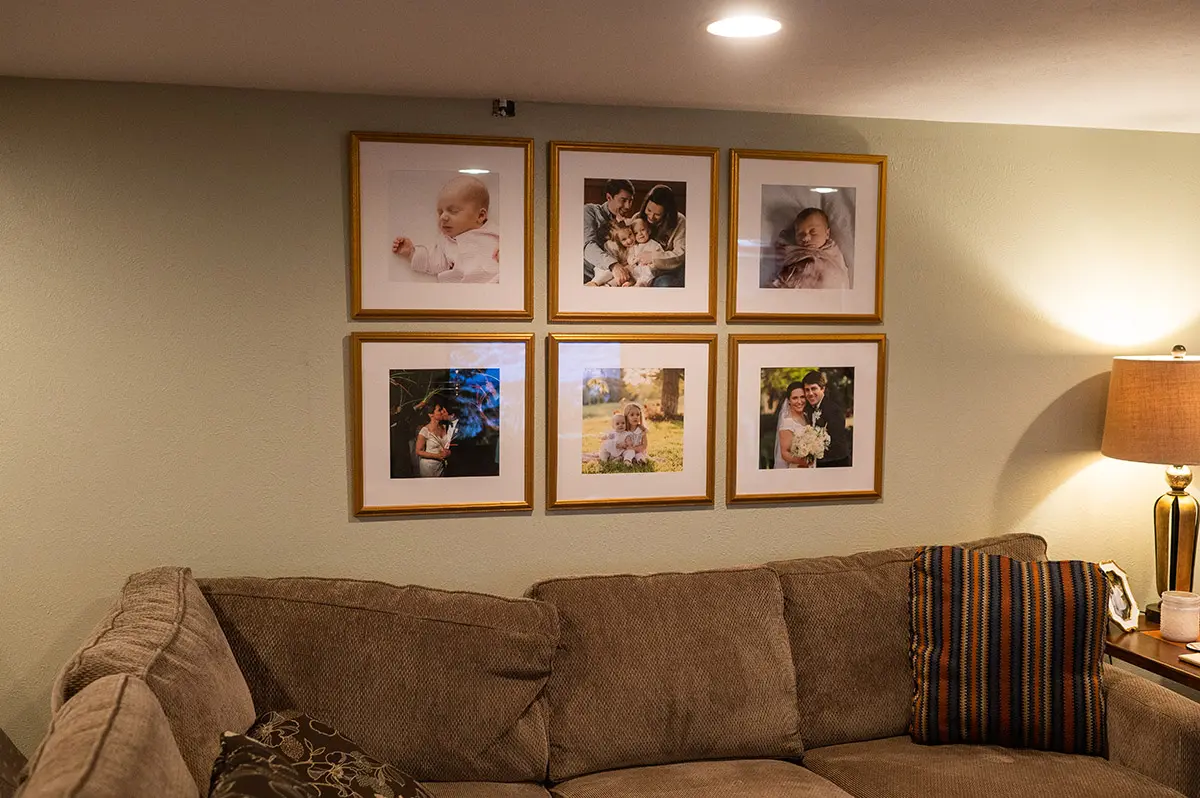 This grid has a modern feel with simple gold frames and large prints.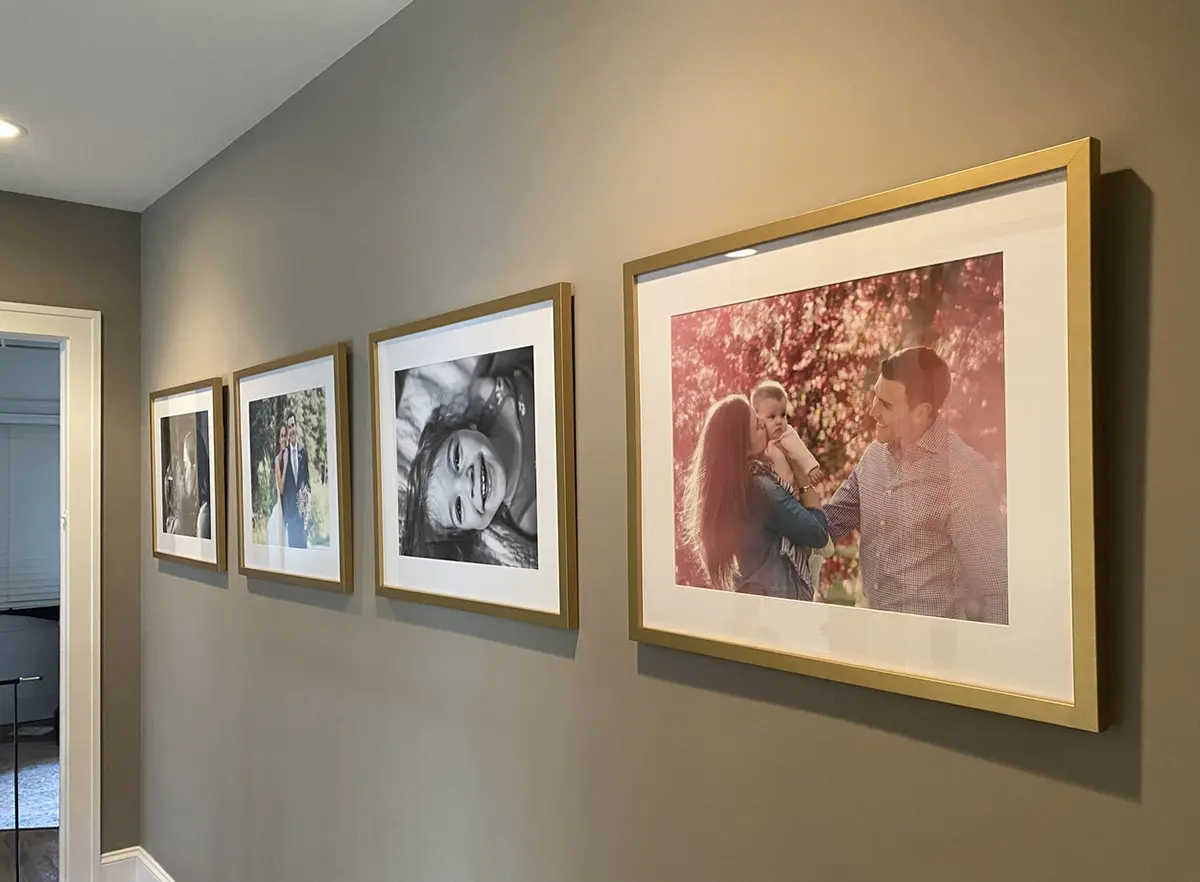 Whichever design strikes you, I'll be sure to make it your's – the right sizing to fit your walls, with the frames to complement your style, decor and images. Gallery wall design takes skill and patience, but it's well worth it for you and your family's memories.