Invariably I get the frantic call from a new parent, saying "I had a baby one and a half weeks ago and decided I do want to do newborn photos. Is it too late?"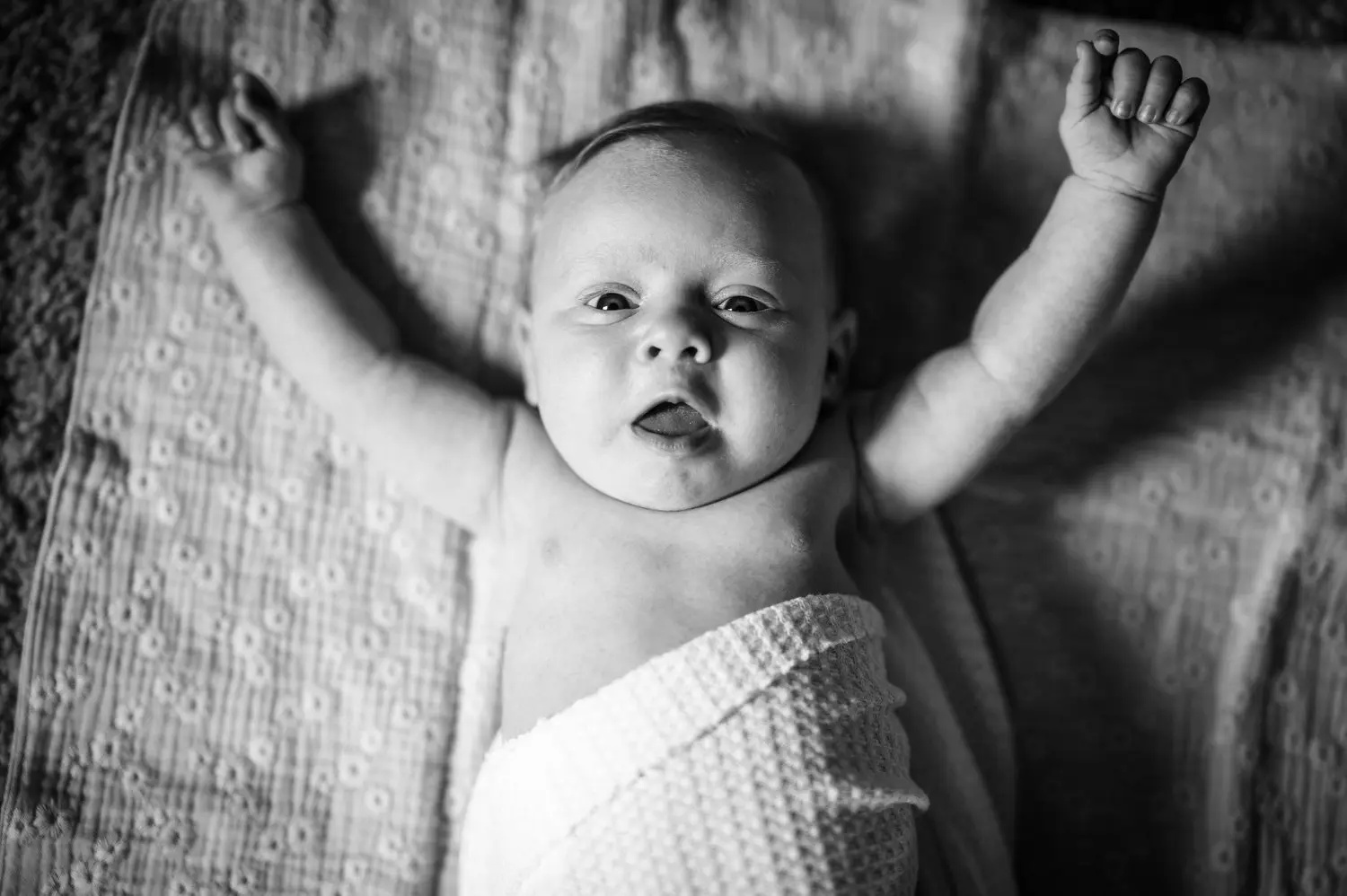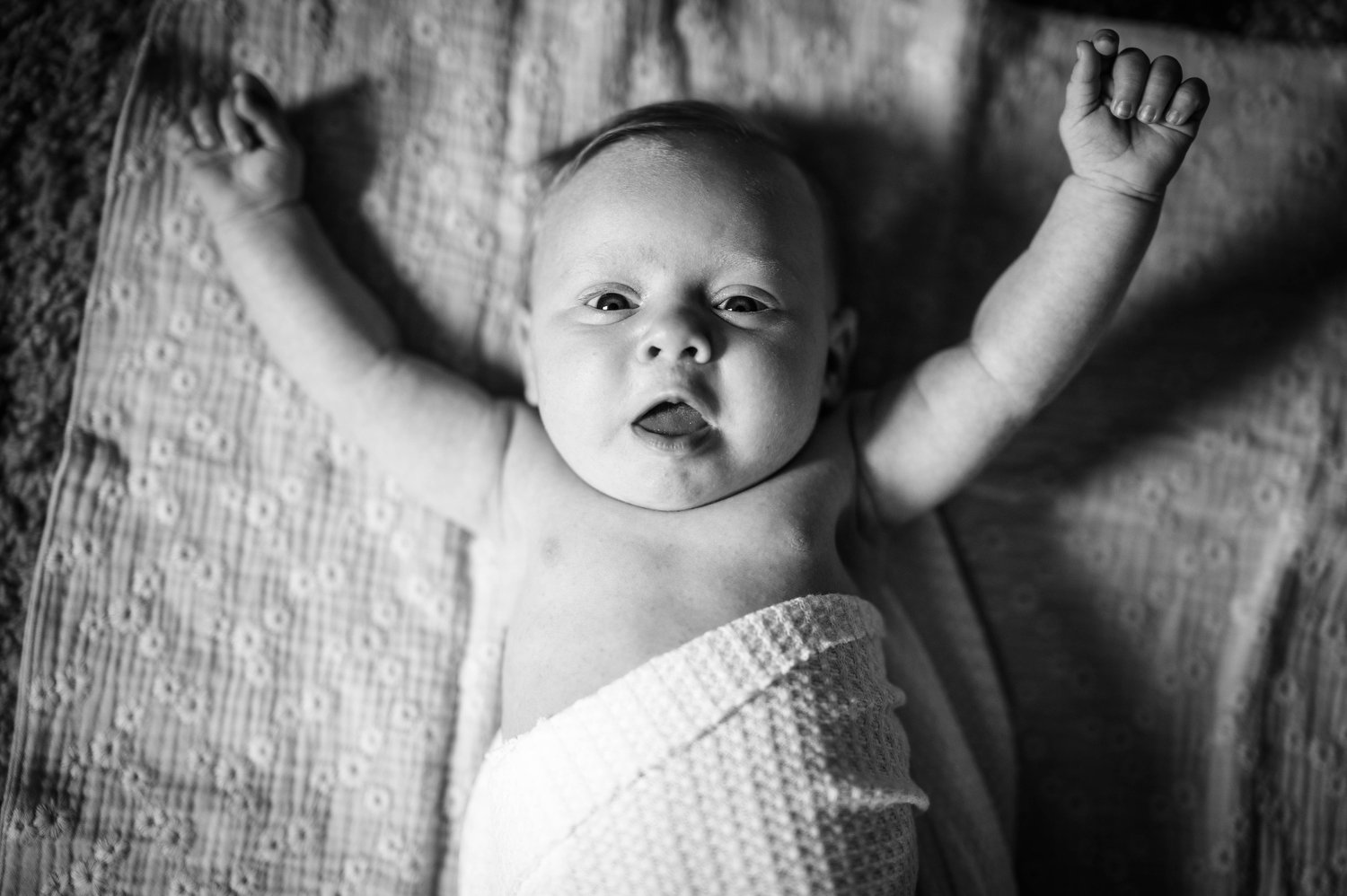 It's never too late, but there is a sweet spot of time before baby acne tends to set in. It's a time when baby is sleepy, snuggly and curled up in a tiny ball. It's a time when you feel unbelievably tired, your eyes maybe have bags on bags on bags and, frankly, you haven't showered or combed your hair in days. The last thing you want to do is get newborn portraits taken.
Guess what? Just do them. You'll regret not doing it. When your newborn turns one, and you look back at those newborn portraits, you'll be stunned at how much he's changed, and how much you've changed! You've grown into the role of mom or dad.
But really, when should we take newborn photos?
Generally, I recommend doing newborn photos somewhere around 10 days old. Baby acne sets in at around 14 days old. Sometimes that is just a few pimples, but sometimes it's quite a bit. If that happens, don't worry. I'm able to edit it out.
I've done newborn portraits at 4-6 weeks old as well. Some babies are born super tiny or early and parents want to wait. Sometimes parents just need the time to adjust to this new life and would enjoy a photo session with their new baby at a month old. All that is TOTALLY FINE!
This session was with a baby about a month old. We still got the snuggly shots, her parents enjoyed themselves and she was a perfect little babe.
When Is It No Longer A Newborn Session?
I'd say when baby is older than 8 weeks, she's moved into the baby stage. Again, totally fine! These are your family memories – you get to decide when you want to capture them.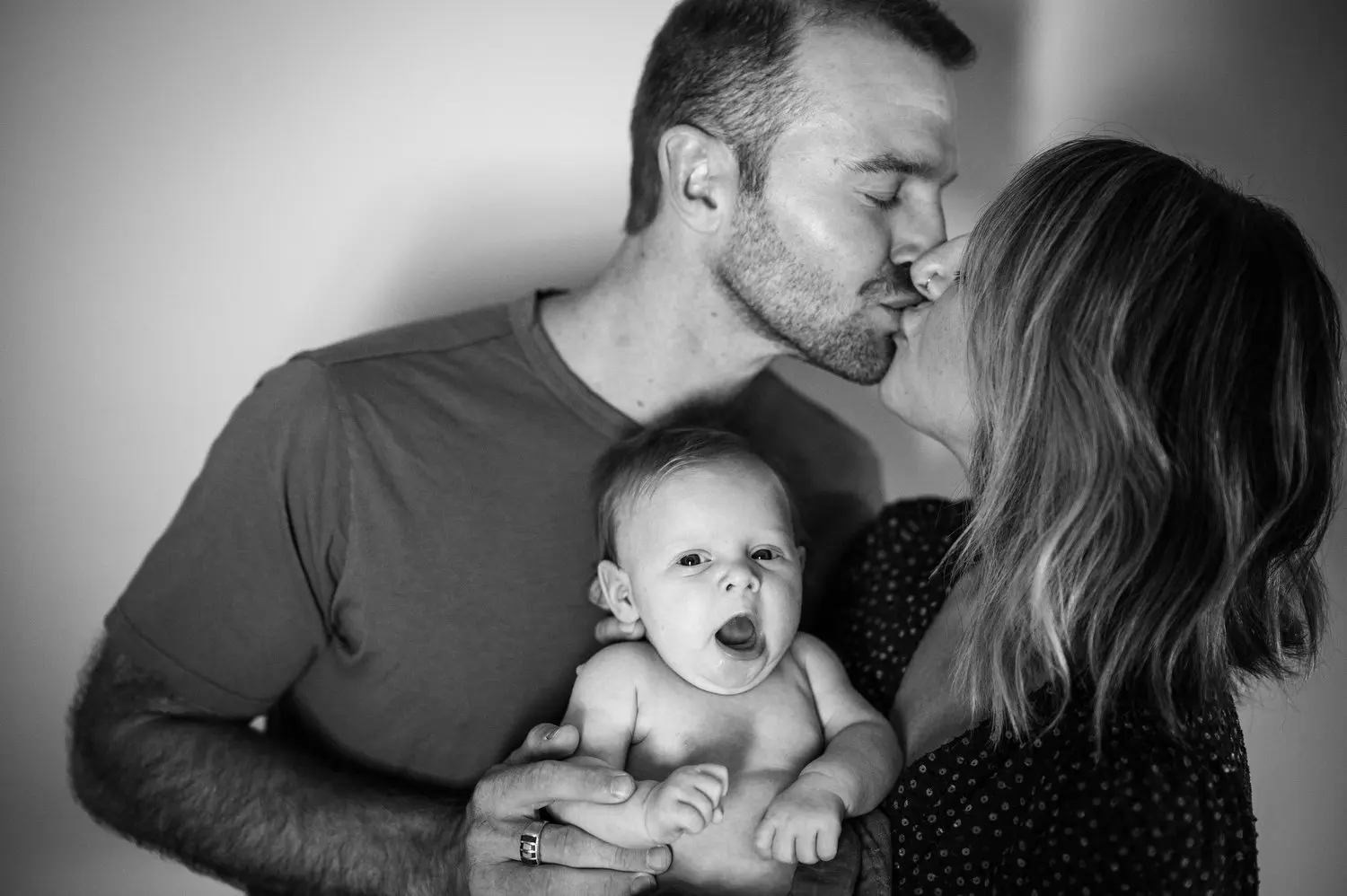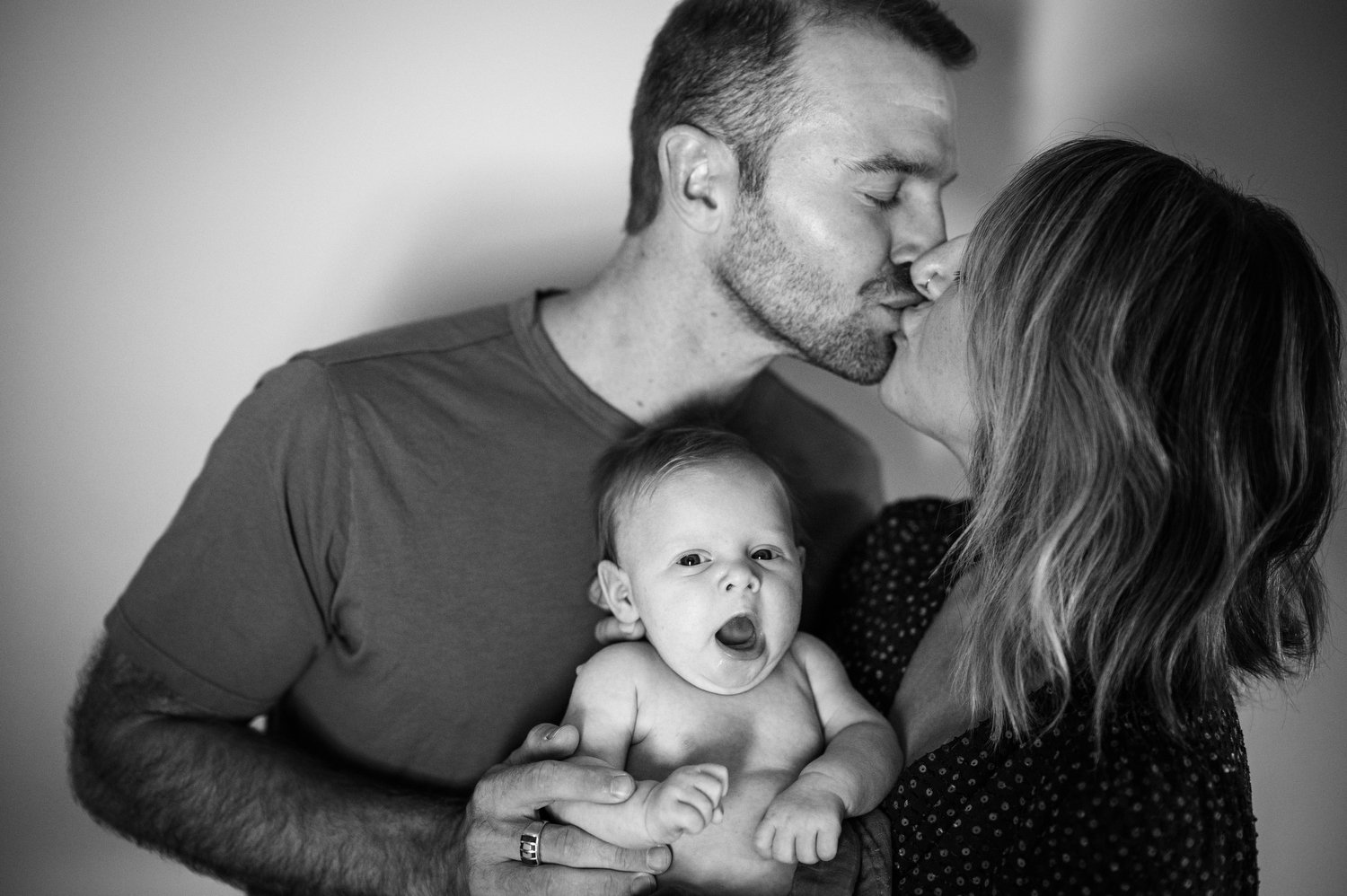 I bring swaddles to each session, and also provide dresses for moms to wear that are flattering on an every changing postpartum body.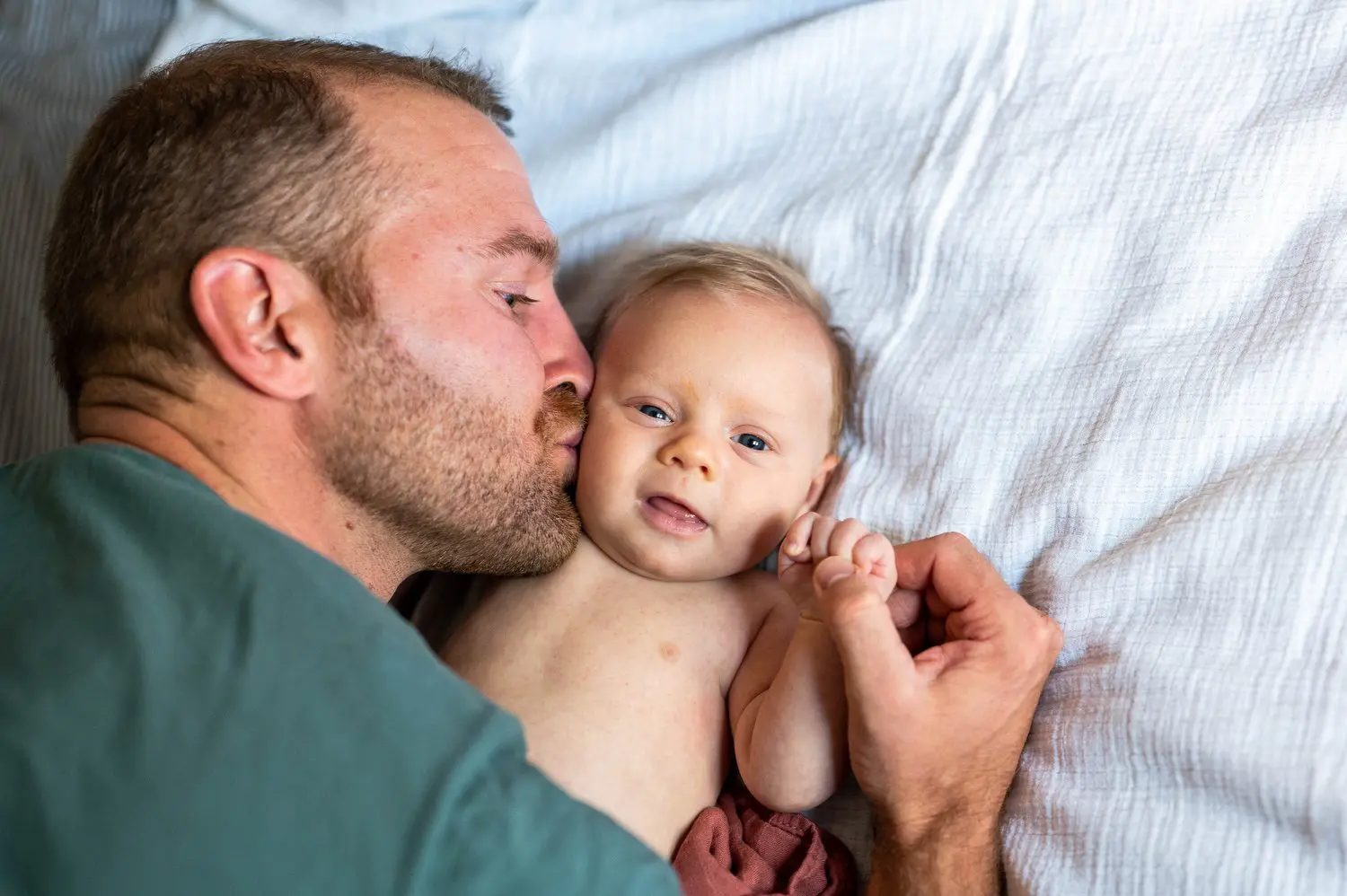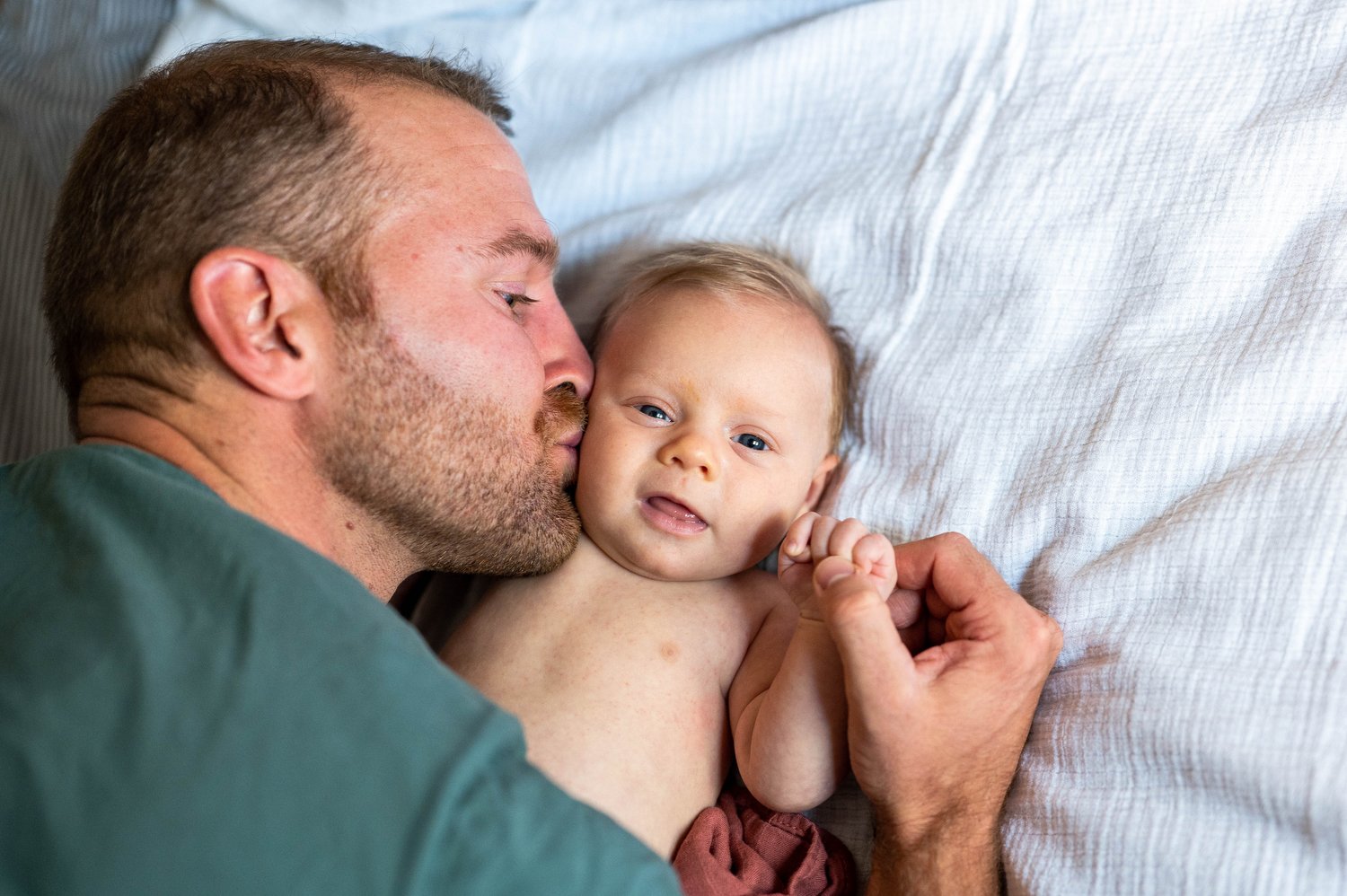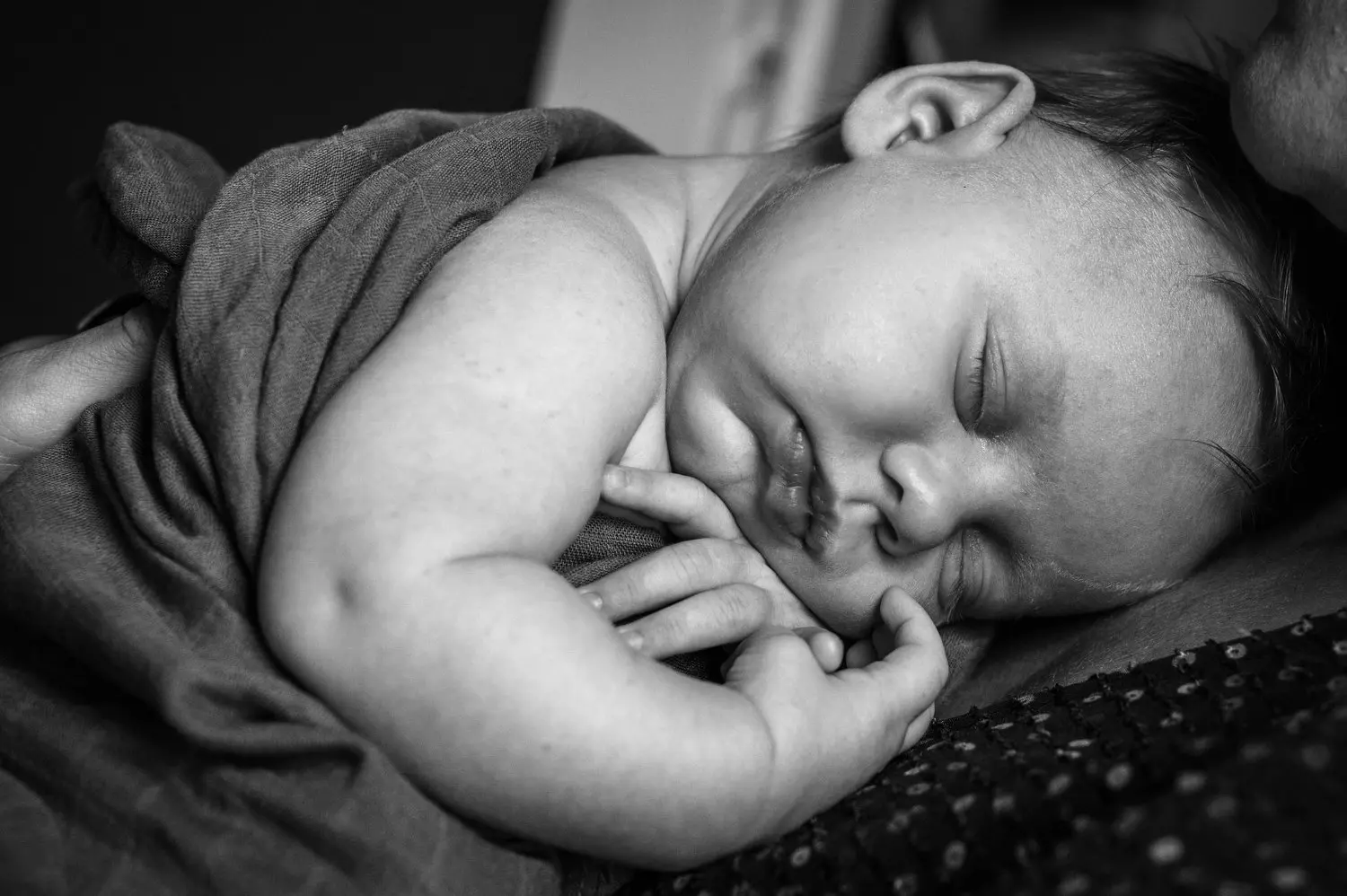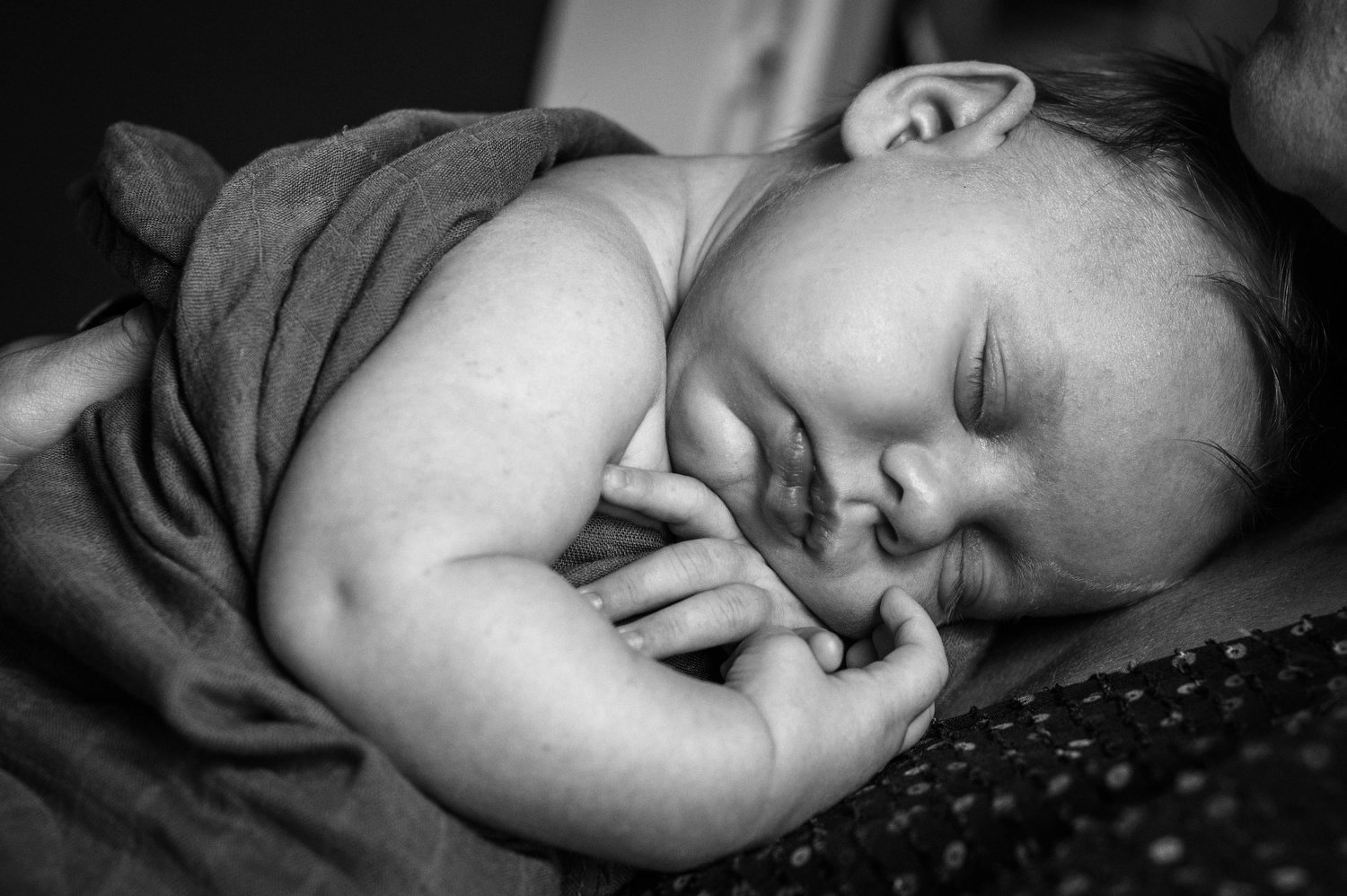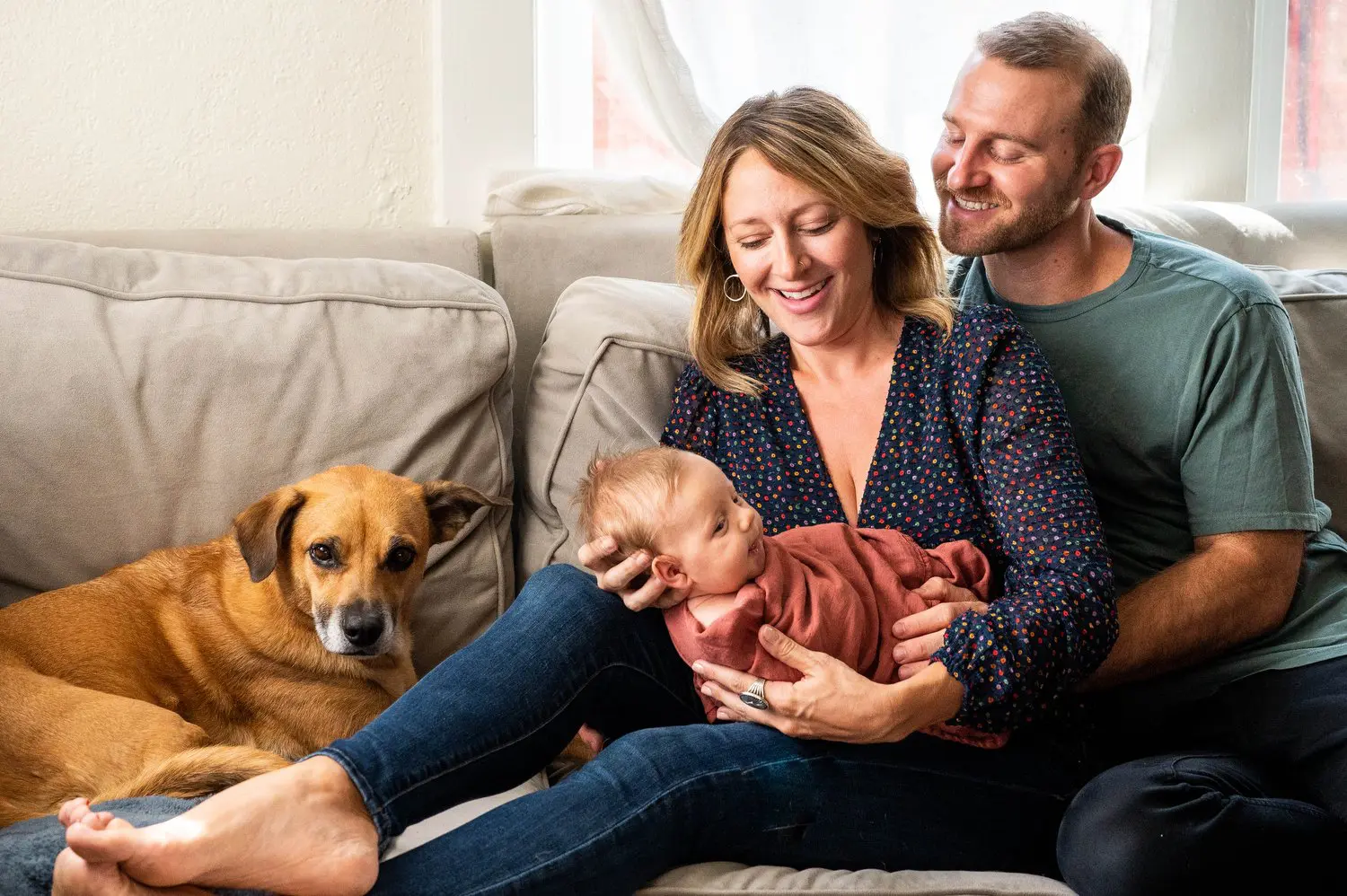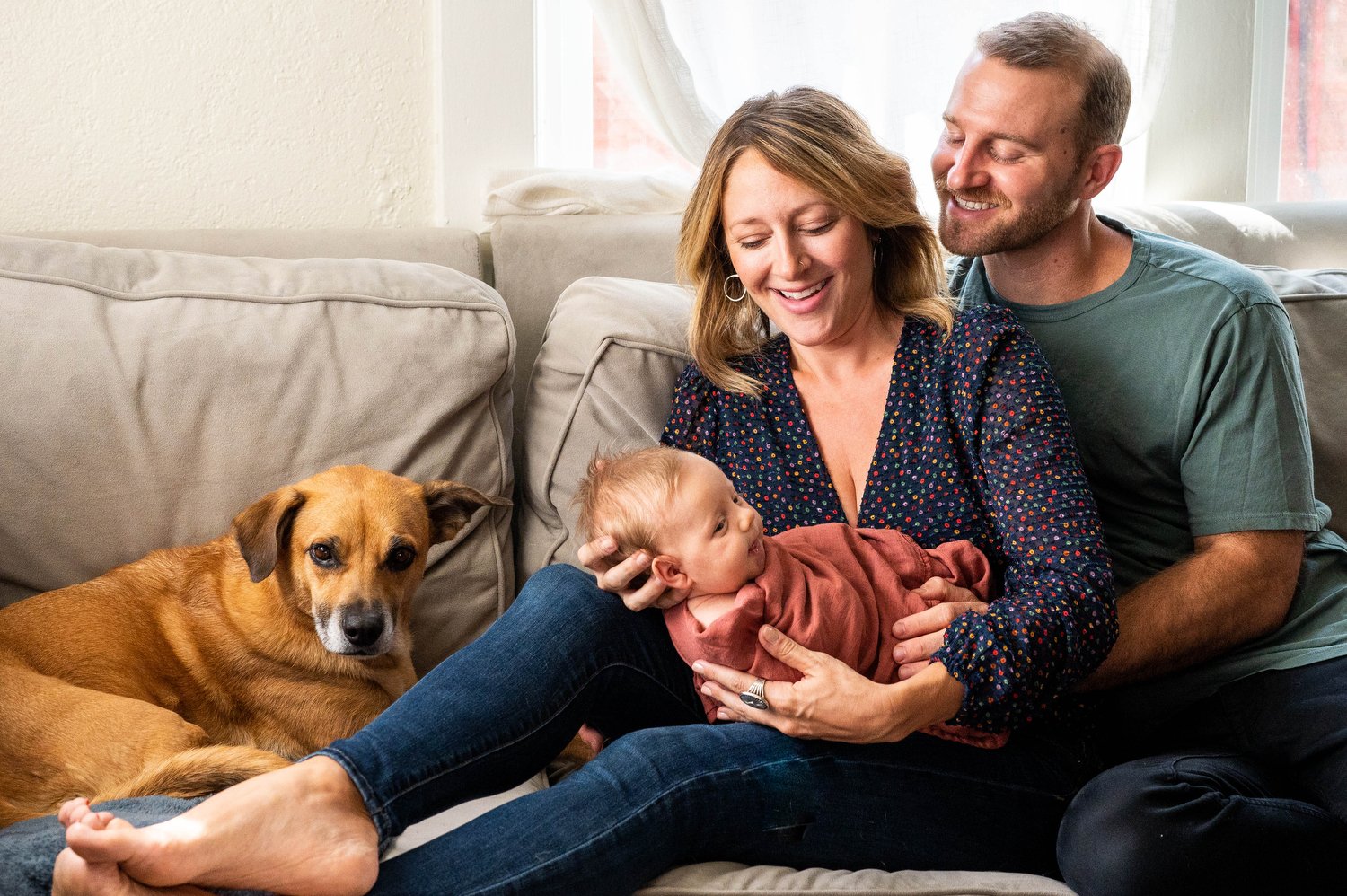 When to book our newborn session?
Many families hire me during the mom's second trimester. I only book a certain number of newborn each month, so once I'm booked, I unfortunately cannot take anymore. That being said, I often get moms calling me a week before (or after!) their birth wanting to book a session. Always check in, and if my schedule is willing, I'd love to capture your precious babe.