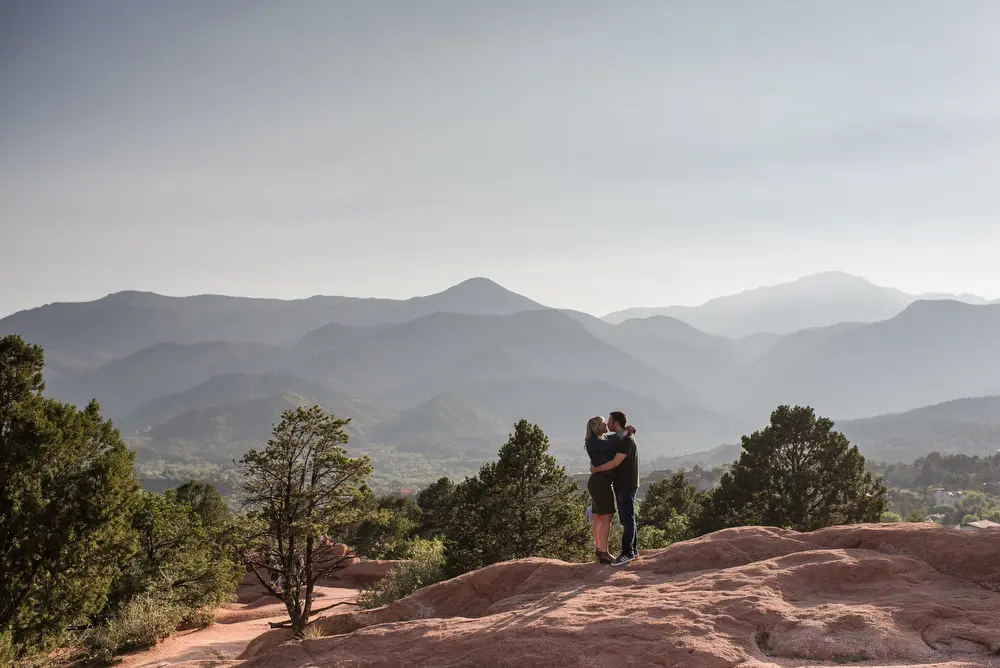 Garden of the Gods Engagement Session
What a gorgeous place we have in our backyard! Garden of the Gods is just a beautiful place for an engagement session. Don't get me wrong, it took patience to wait for people to move out of some of these photos, but it was worth it.
Sam and Ryan are getting married in Colorado next year, and live out of state, so it was a nice chance to meet in person and get to know each other. They definitely have an ease with one another that made it fun to be around them. They are pretty dope.
Garden of the Gods has a number of places you can stop at and make some wonderful portraits. High Point off Ridge Road, the main parking lot and Balanced Rock are a just a few options for locations within the park.
With the red rocks and terrain, the colors Sam and Ryan chose were perfect. Blues and greens contract nicely with the red of the landscape.
For engagement sessions, we either start about 10 minutes before sunrise or about 1.5-2 hours before sunset (depending on the location). Sam and Ryan opted for sunset, so it was a little warm but the temperatures cooled down a bit as we got closer to sunset.
Engagement sessions can totally be awkward in nature, but the more we hang out, the more comfortable you get. We chat a lot and joke around. I haven't had a person leave that didn't say "that was fun!" It should be! I so appreciate couples who give me free range and trust my wacky demands. Whether you're shy, out-going, "not photogenic" (I've heard that a million times) or just plain love having your photo taken – you will leave energized and happy.
I'm looking forward to next summer with these two!