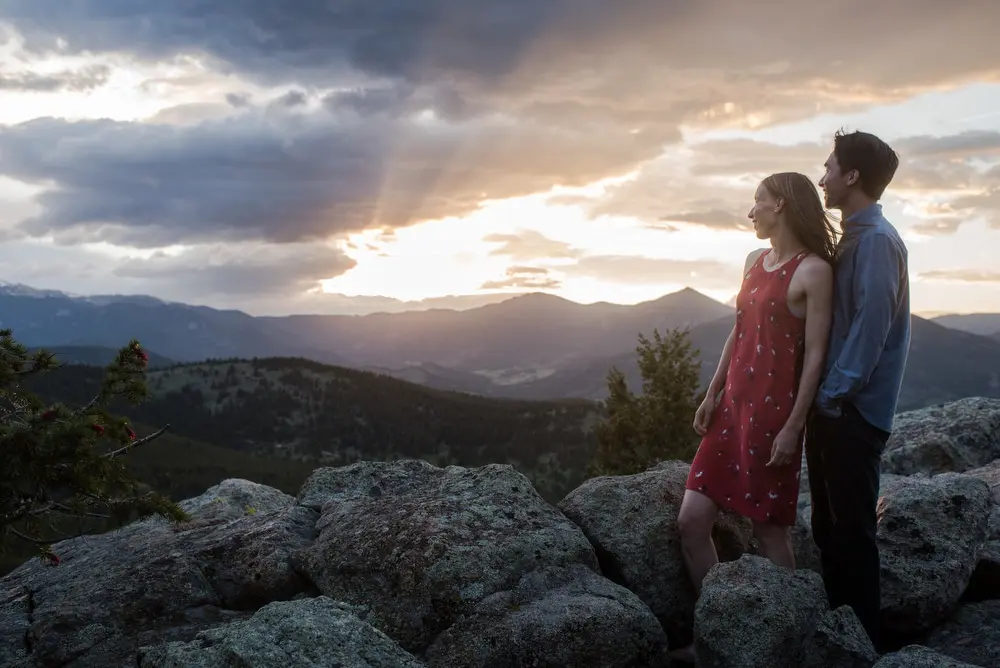 Evergreen Engagement Photography
I just want to take a deep breath and a long exhale while looking through this collection of photos. The beauty of the land, the relaxed vibe of Harper and Nick, sunset and just being out in the open feels so relaxing to me. This session was such a treat. Creating Evergreen engagement photography at sunset atop an overlook – doesn't that just scream Colorado?!
Harper and Nick invited me to Harper's family ranch which has been a part of their family for a few generations. I joked that I was on sensory overload. Everywhere I turned was an opportunity for a great location to photograph them in. I didn't know where to start! It was all beautiful. Luckily, I get to go back for their wedding next year.
I loved the ease that they are with each other. Nothing felt overly posed or contrived. It takes a little bit to get to that point. I know it can be awkward having your portrait taken, but the longer we are together, the less strange it feels.
Engagement portraits are the most posed process of the whole "getting married" thing. On your wedding day, you're more lovey-dovey so I don't need to coax you so much. Relax, have fun and enjoy it!