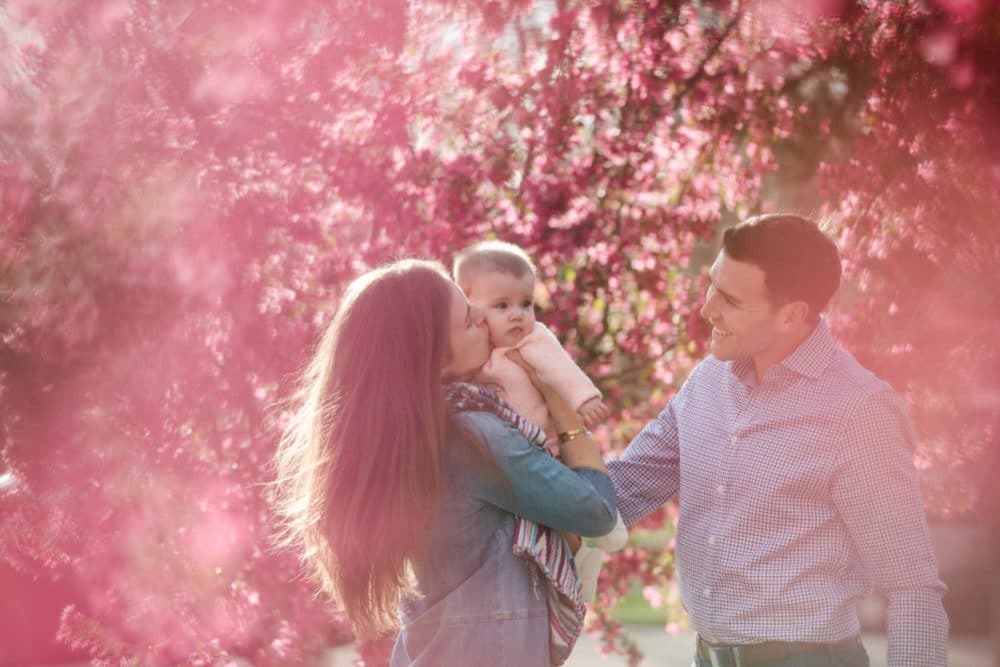 City Park Family Portraits
This little girl is growing up! Almost 9 months now. We took her first baby portraits at around 3 months old. It is just so wonderful to watch babies grow and develop. They form a curiosity that is quite infectious to adults. We start to look at the small things that babies focus on – seeing things from their perspective.
These blossoming pink blooms are just the perfect setting for a baby girl. All those soft pink petals in City Park surrounding her; it's just dreamy.
It is always special when wedding clients come back to me for their baby and family photographs. I love watching their family grow and grow. Plus their children grow comfortable with me because their parents already are. I'm sure you've experienced feeling uncomfortable in front of the camera. When you've been shooting with someone for a few years, that discomfort fades away. It's like talking with a friend, hanging out while snapping some images. It's wonderful when people get to that point, and it sure makes my job easier.
Denver's City Park is a great location for family portraits. It is huge so you don't have people coming in and out of your photographs. There are a bunch of options for photographs. You can have mountain views in the distance. You can use the lake, the architecture of the boathouse or other buildings around, plus there are tons of trees and flowers, rocks and logs to sit on.
Denver's parks are really beautiful and a wonderful option for family portraits if you don't want to do them at home. I have a few locations that are my favorites that I'll suggest when we plan your session.