I got a call from a friend, Alexis, with Volte Photos , who I went to grade school with (she was at my 7th birthday party) less than two weeks before this surprise wedding in Chicago was supposed to take place. I was in NYC shooting a couple of weddings and wasn't too excited to turn around to travel again, but when Alexis started describing the wedding to me – I jumped at the chance. And that was before she told me Brent was a (now former) player on the championship Chicago Blackhawks and we would also be shooting their family portrait while they ate cereal out of the Stanley Cup (that blog post will come later). Ummm, can you say fun!?!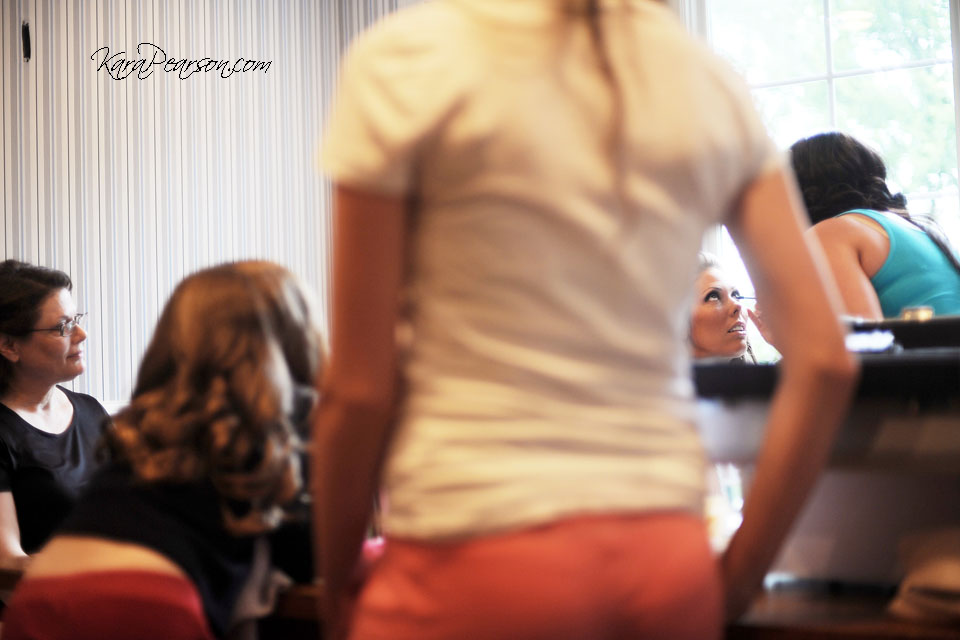 Poor Jayla burned her finger on a curling iron, hence her finger in water
This wedding was a vow renewal and they were surprising all their guests, telling them they were coming to a cocktail party. Brent and Kelly have been married 10 years, and he's done a gazillion romantic things, like renting out a hotel ballroom, renewing their vows with a string quartet, dinner and dancing – for just the two of them. (Ladies, that's just one story – I was like can he give pointers to all the guys out there?)
But they'd never had a real full-blown wedding.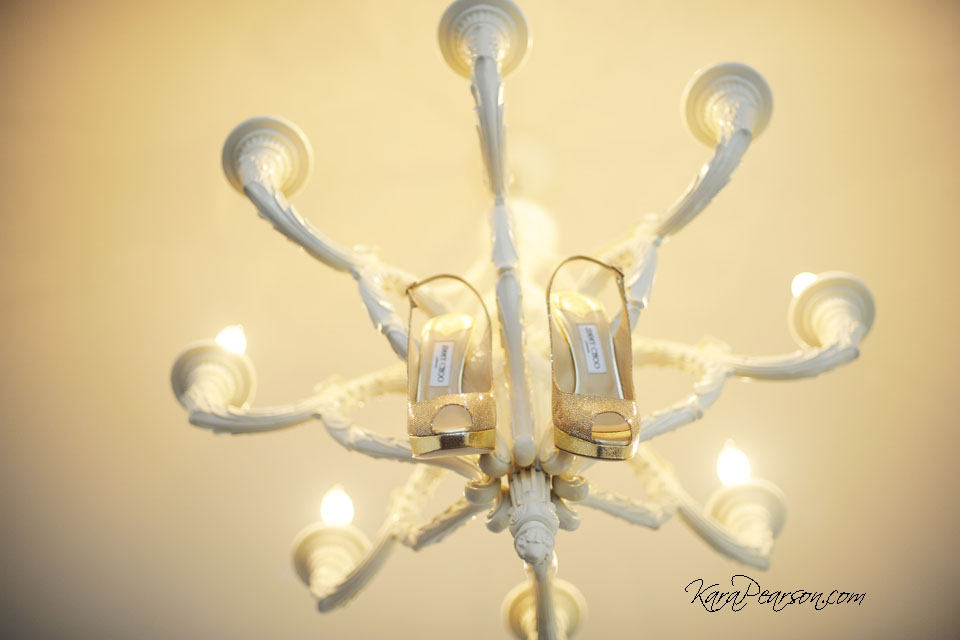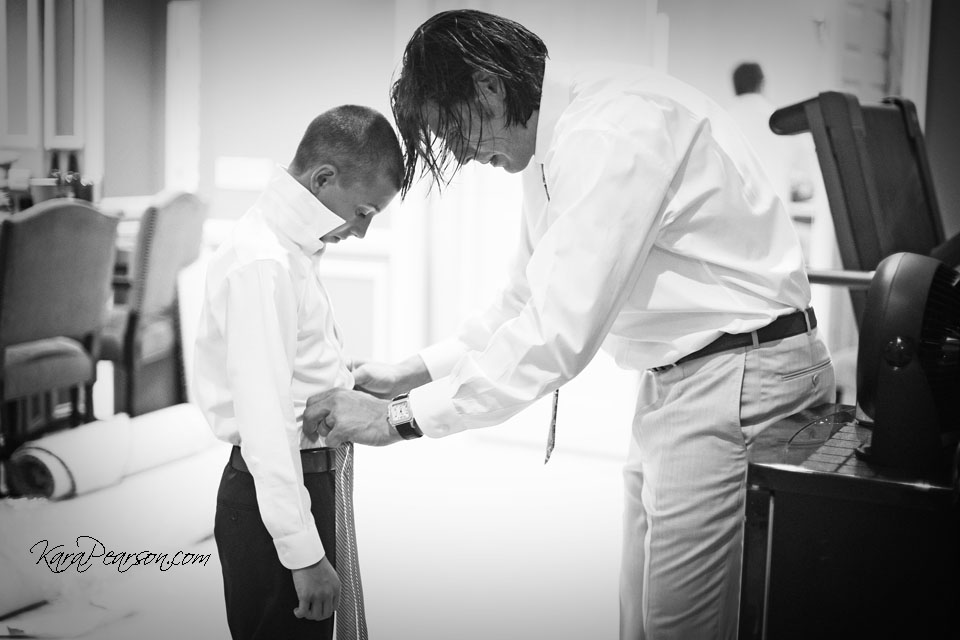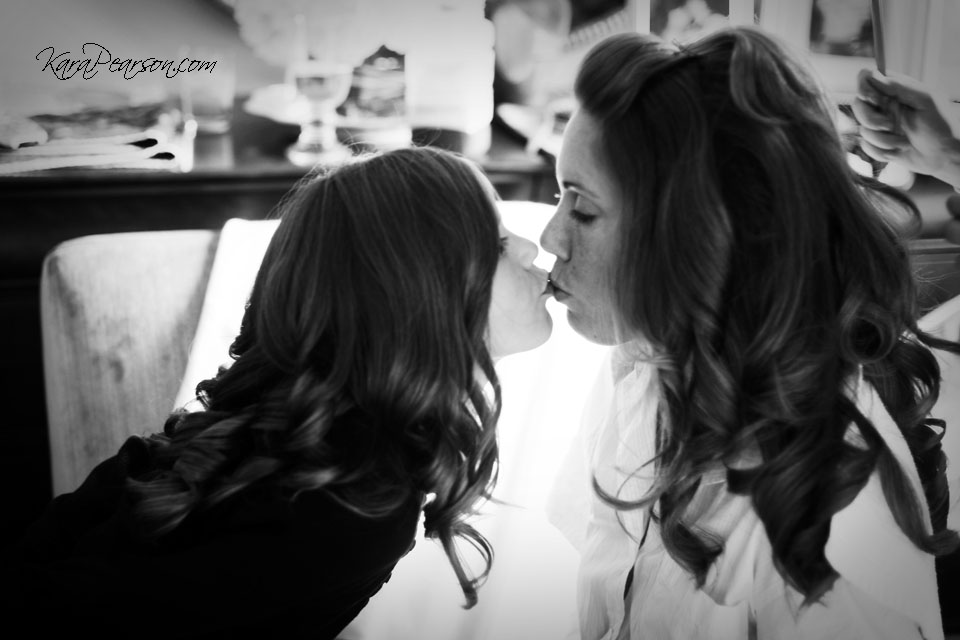 Brent gave Kelly a silver pin with a heart on it that had part of their vows enscripted on it – I know, right?!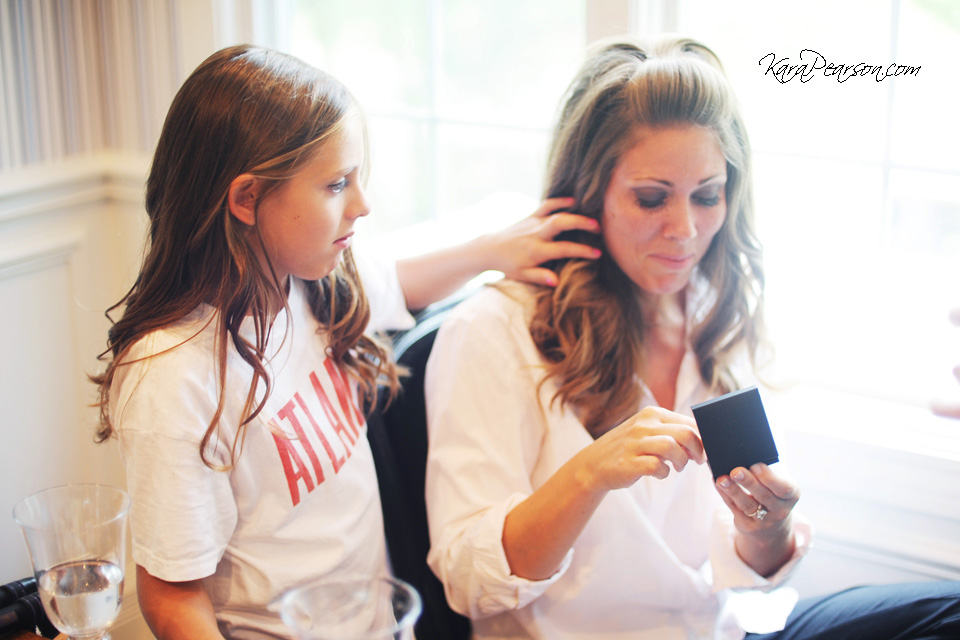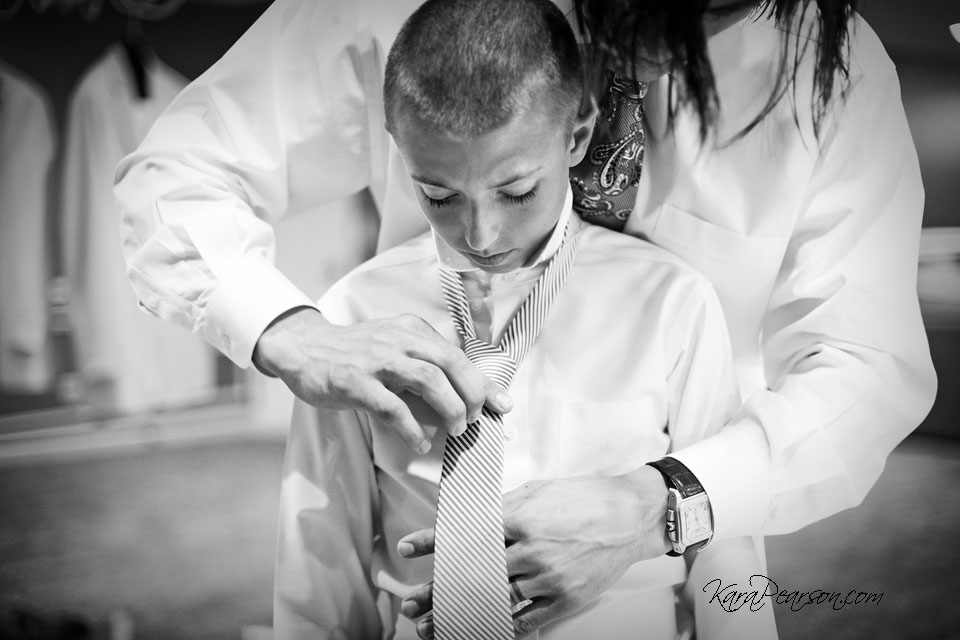 Kelly was like a little girl on Christmas morning as she watched guests file into their backyard from her upstairs bedroom – so giddy at the surprise. Brent walked their German Shepherd, Grit, down the aisle and their son, Jake, walked Kelly down the aisle. It was such a sweet ceremony with their kids included and ended with Brent and Kelly riding their tractor down the street.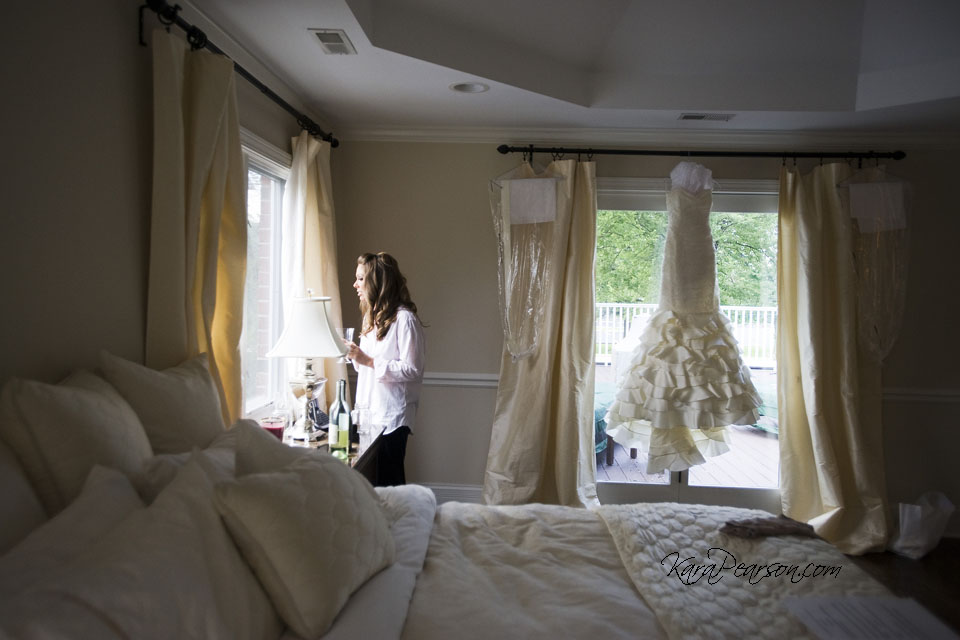 Spying on the guests, like mother like daughters 🙂
Kelly's mom gave her her earrings that she wore on her wedding day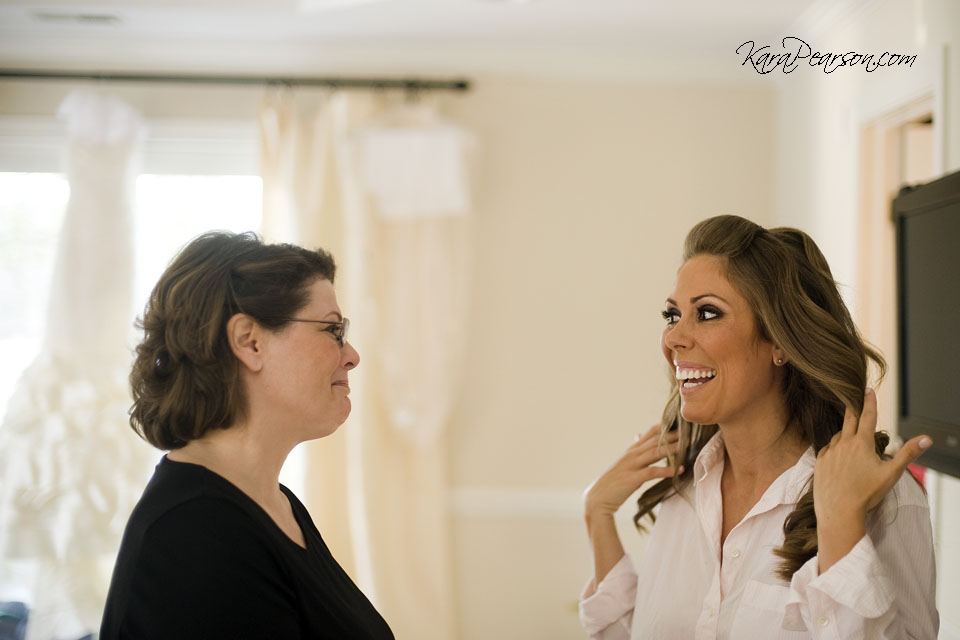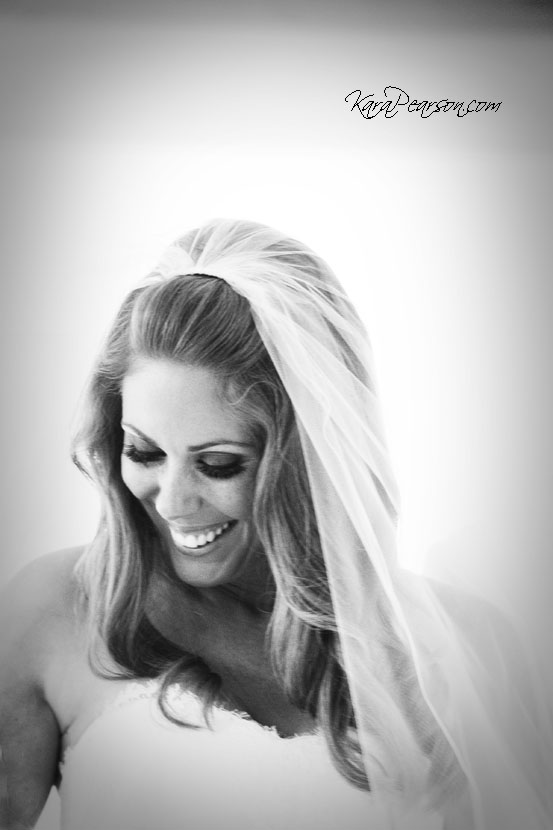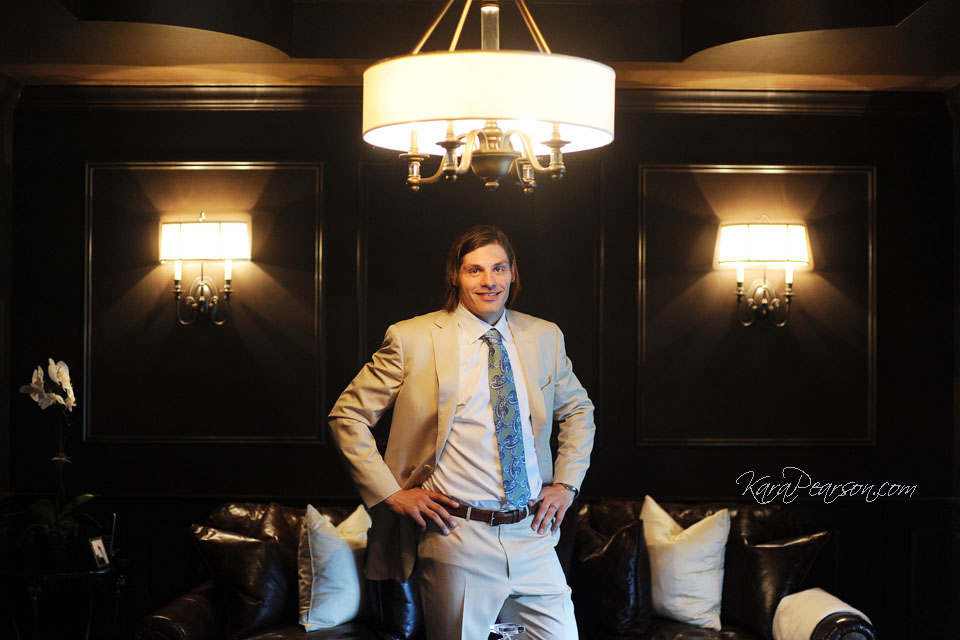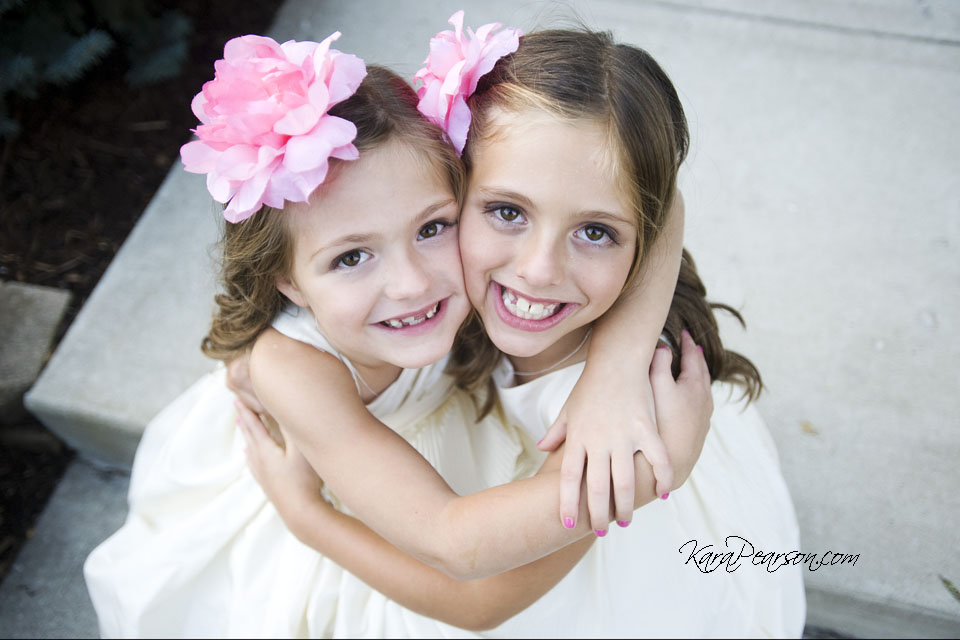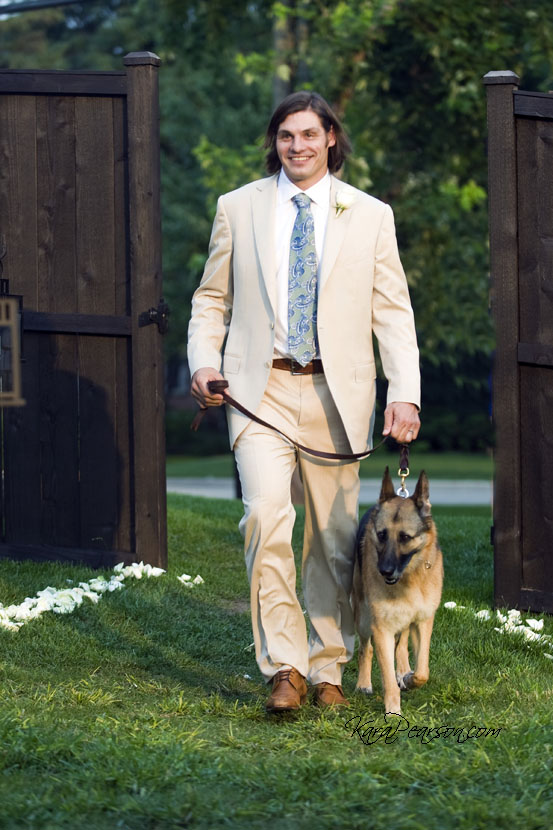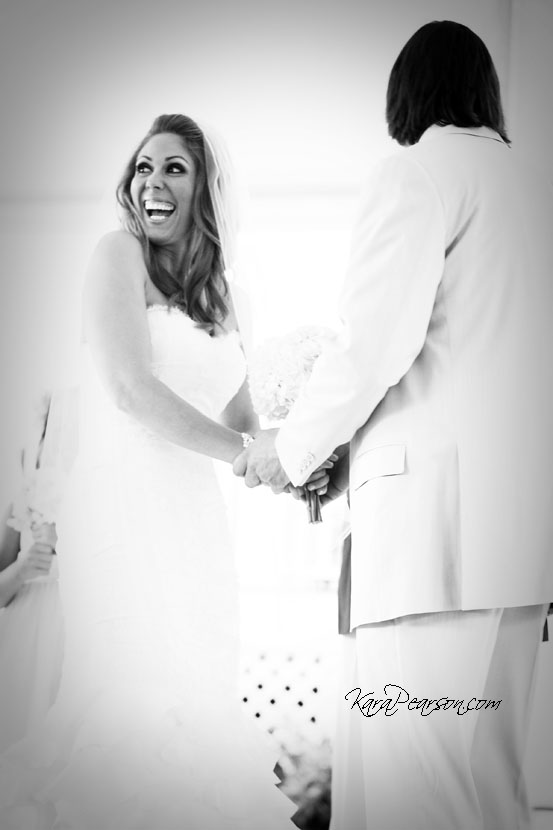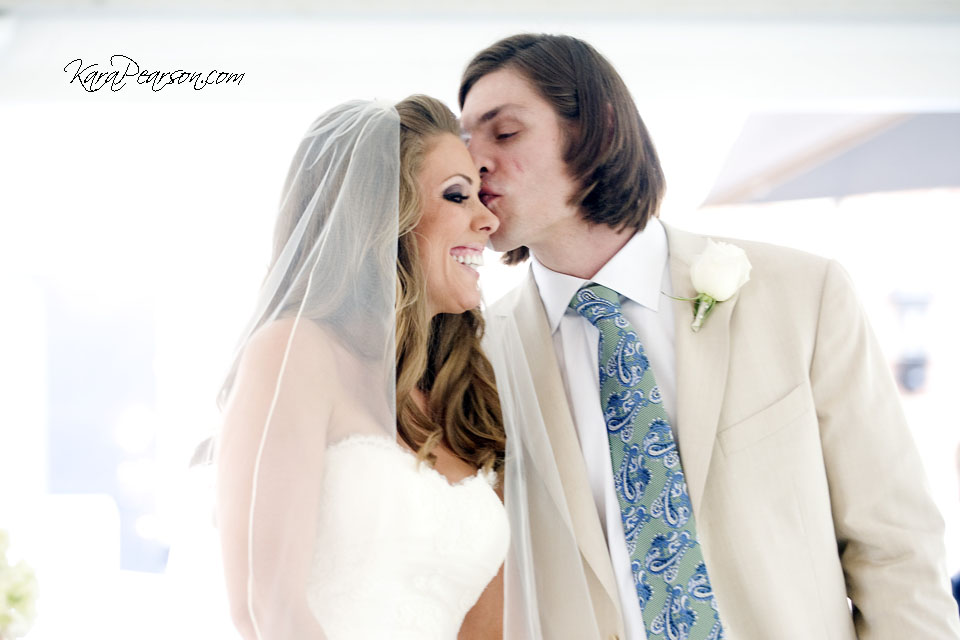 Lyla got emotional during her older brother's speech – so cute!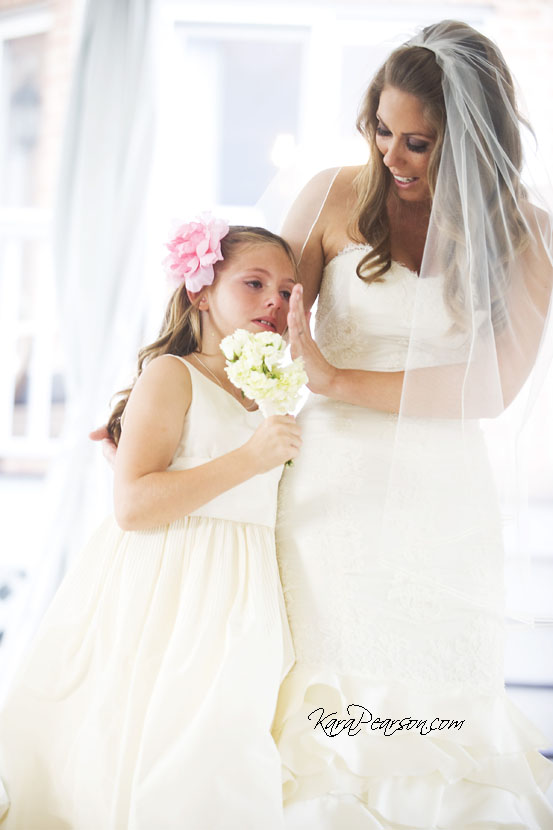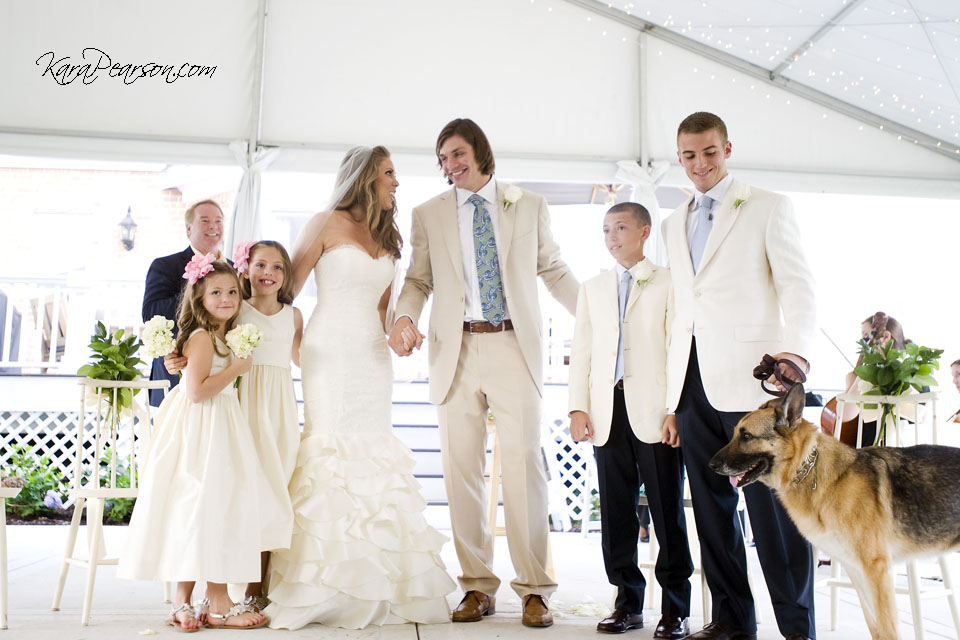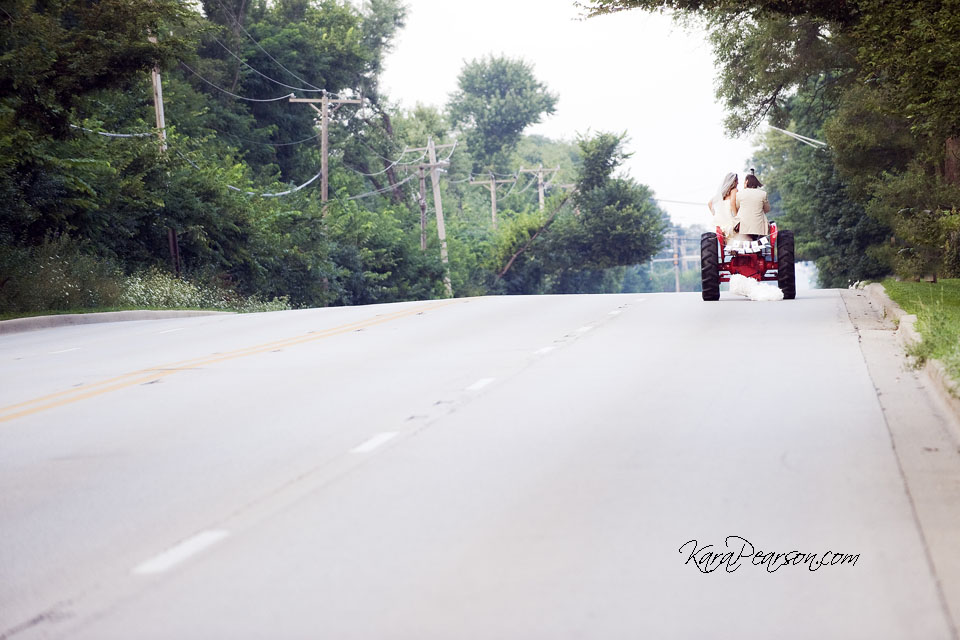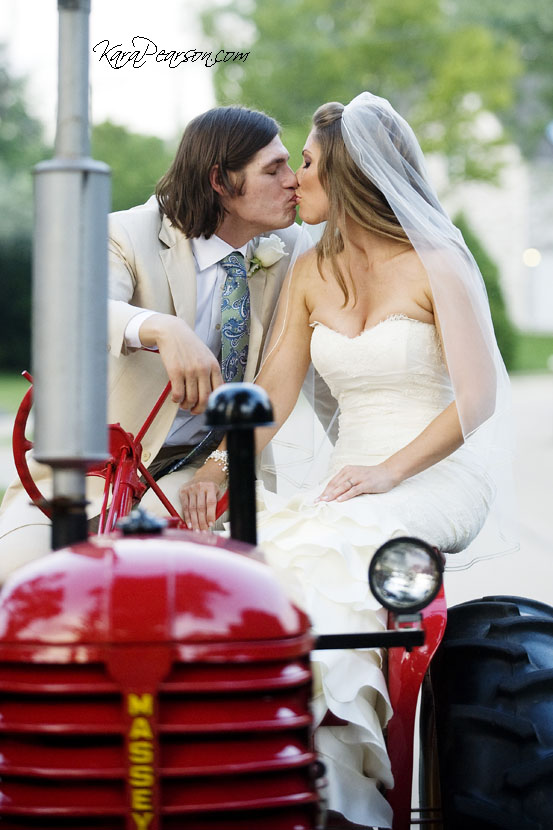 Couldn't this photo be from like 1880? It feels like another time to me.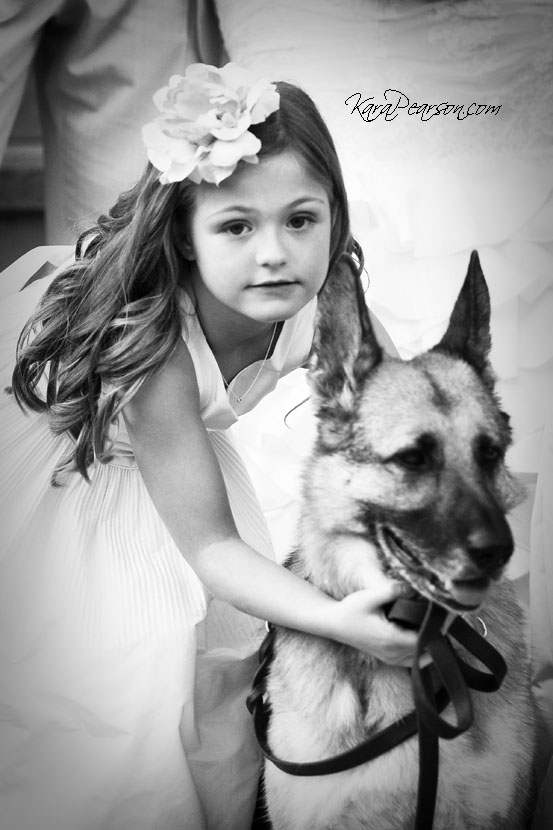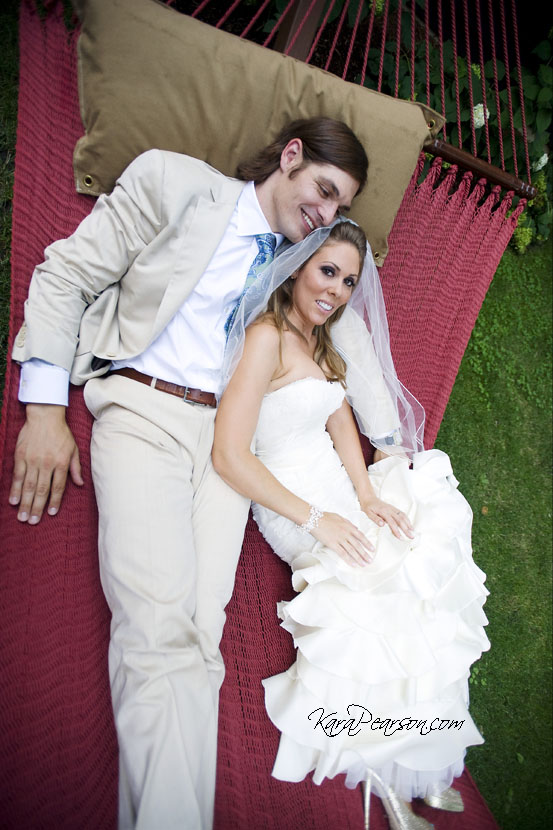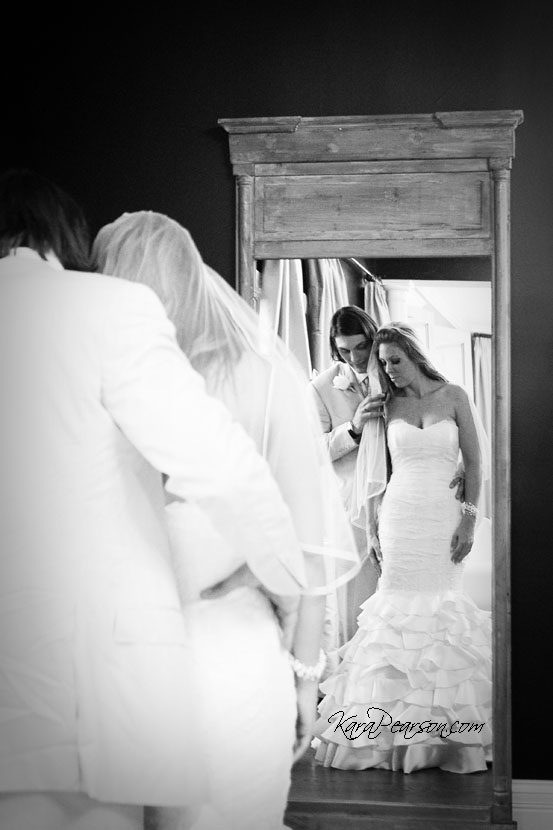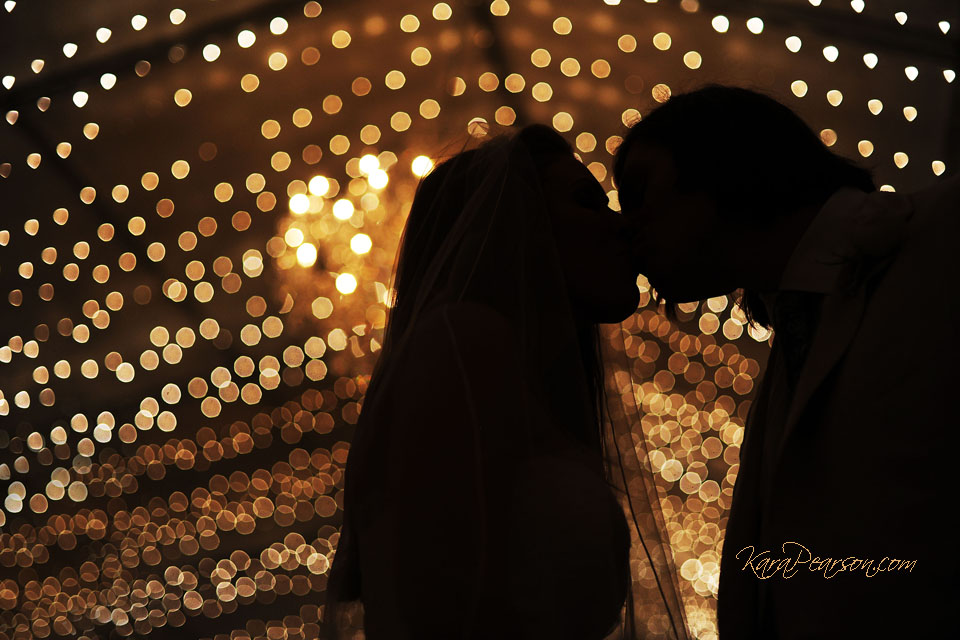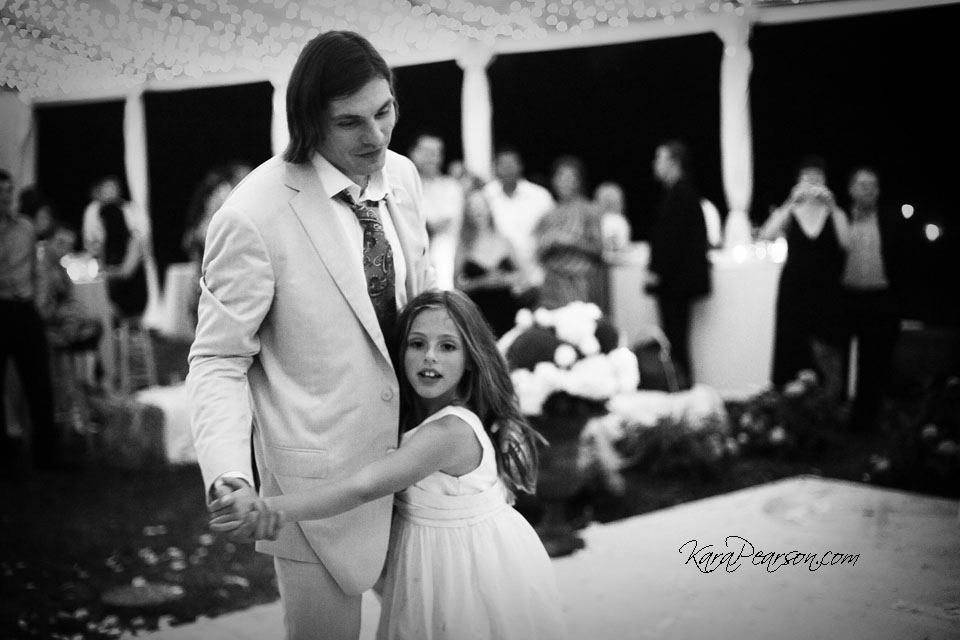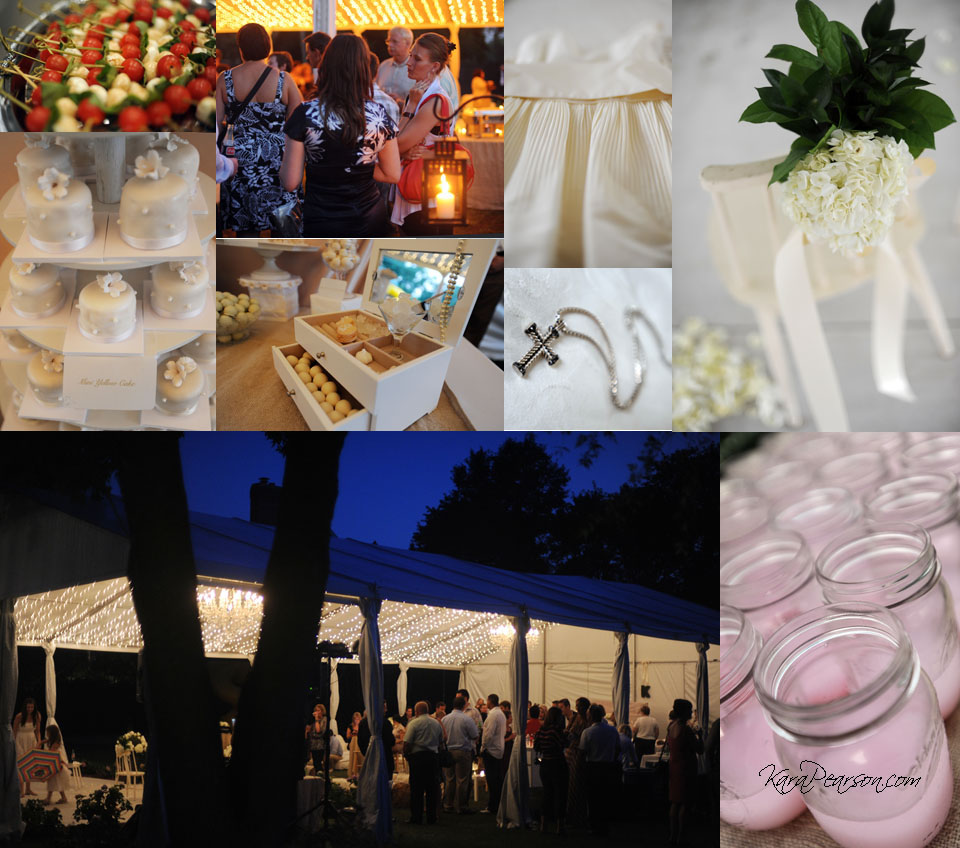 These guys have been on the Food Network Challenge a few times and keep winning – now I know why. Yum!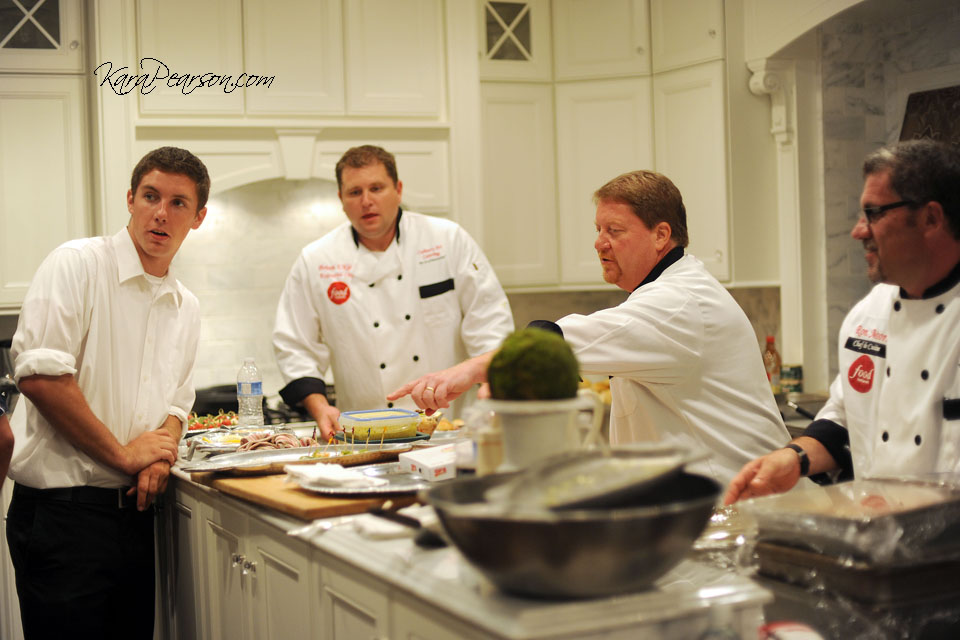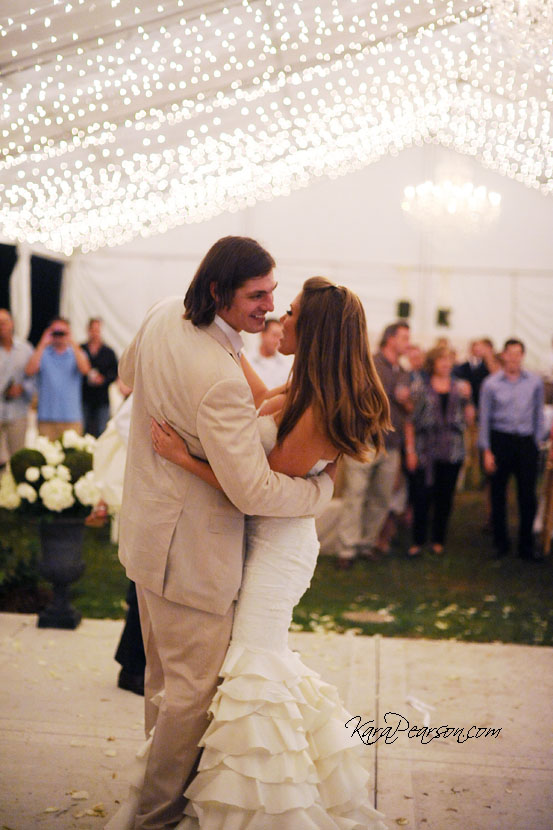 The country chic style party continued under a beautiful tent with bales of hay and white couches to sit on in their backyard. Passed hors d'oeuvres, a great DJ with The Panache Group and a starry night. But from what I heard, the party really only started once the photographers left 🙂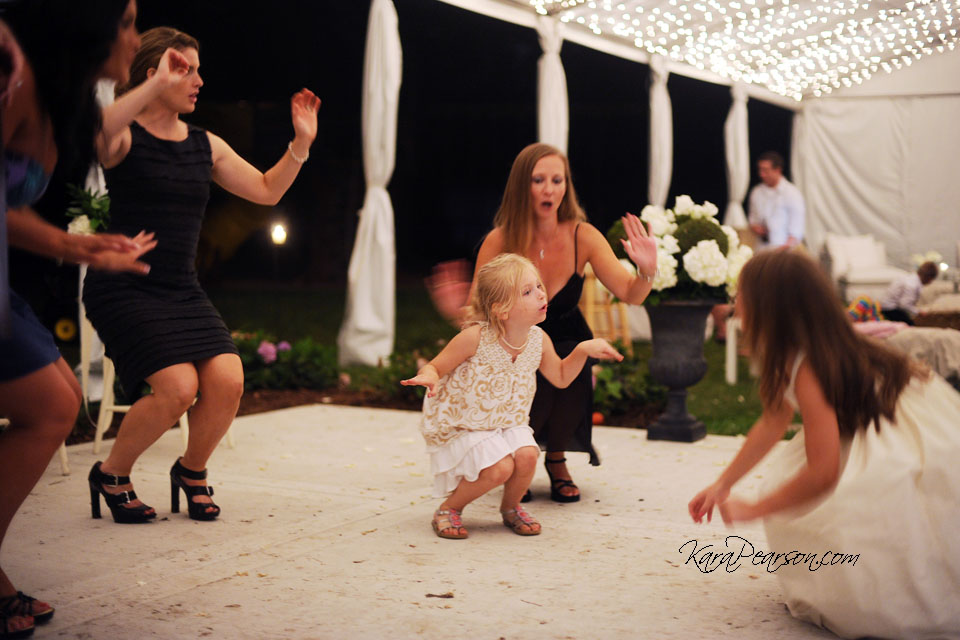 Kelly and Brent – it is really wonderful to see true love. Your marriage is a wonderful, loving example for your adorable children. Thanks for being so great to work with. Congrats!
Click to view more Chicago wedding photography from Kara Pearson Photography