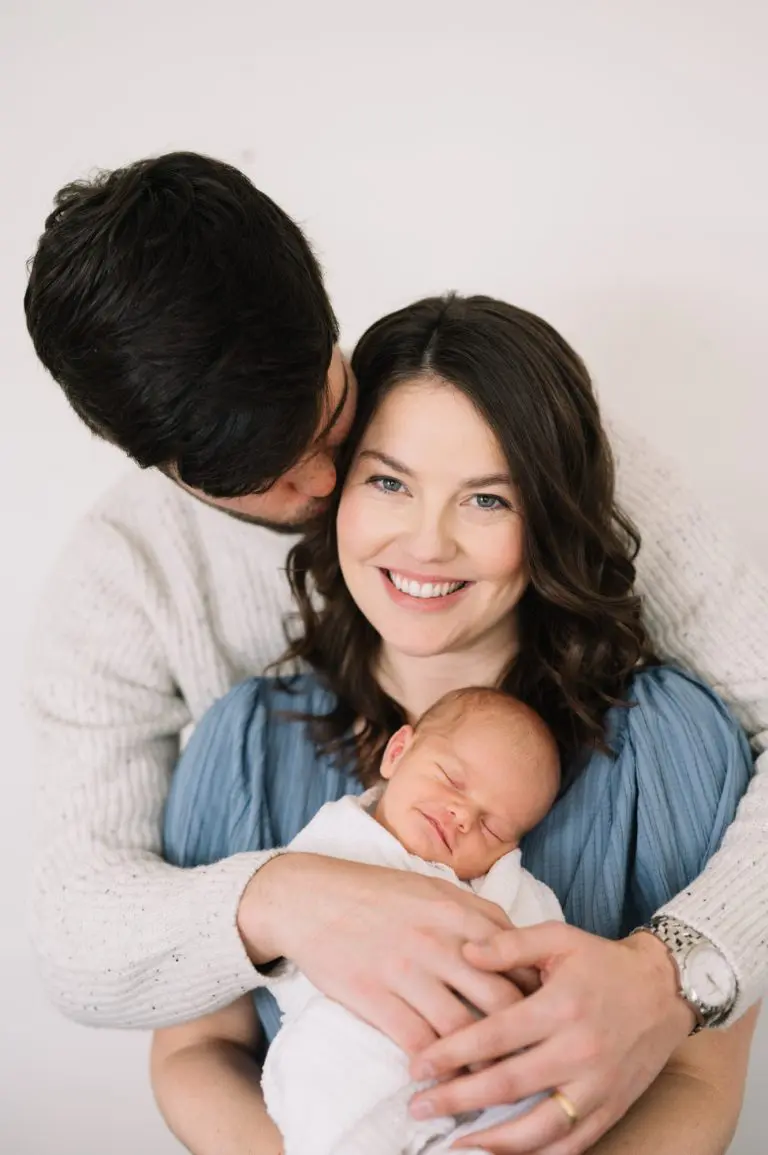 What To Expect
You can expect to not feel like getting your picture taken. I'll tell you that.
But guess what – it'll be a huge regret later on. And then you'll make sure you do it with your second kid.
So just plow on, schedule them while you're in your second trimester, feeling great.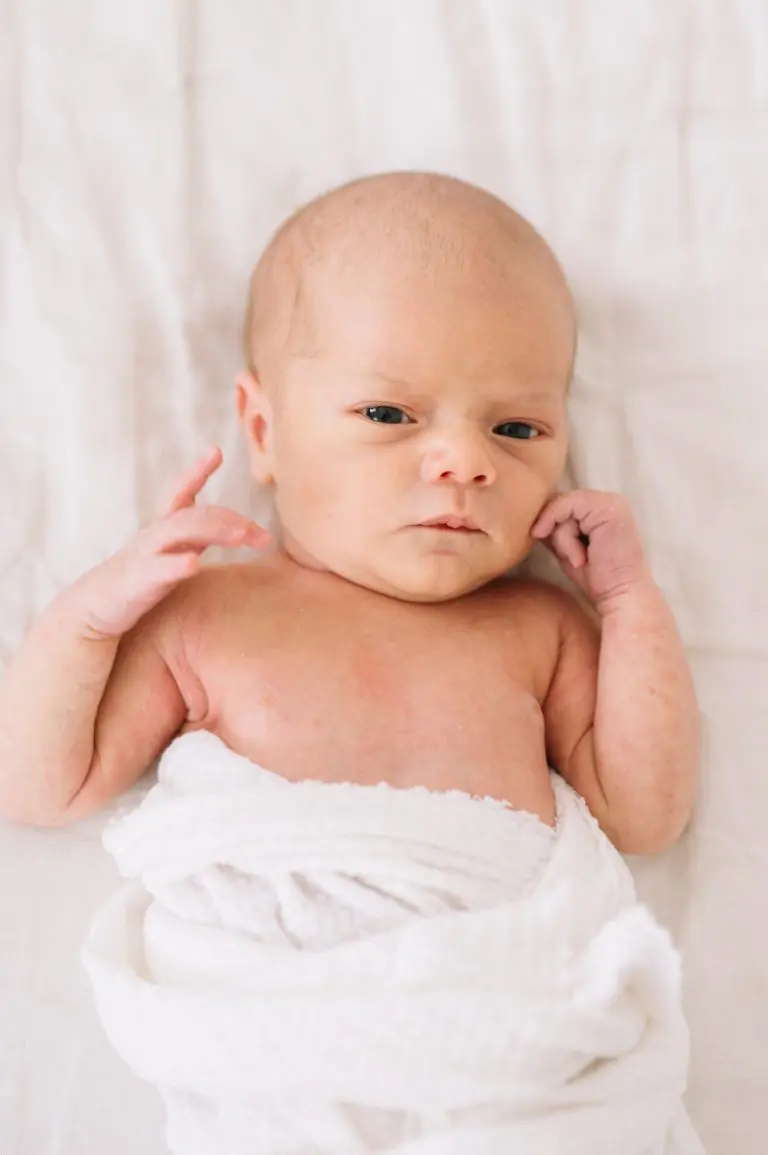 Day Of Your Newborn Session
You'll wake up, immediately needing a cup of coffee because last night was the worst.
It never fails. The night before a photo session will be a bad night sleep with your baby waking constantly. Just wait until he's older, it'll be a black eye the day before a photo session.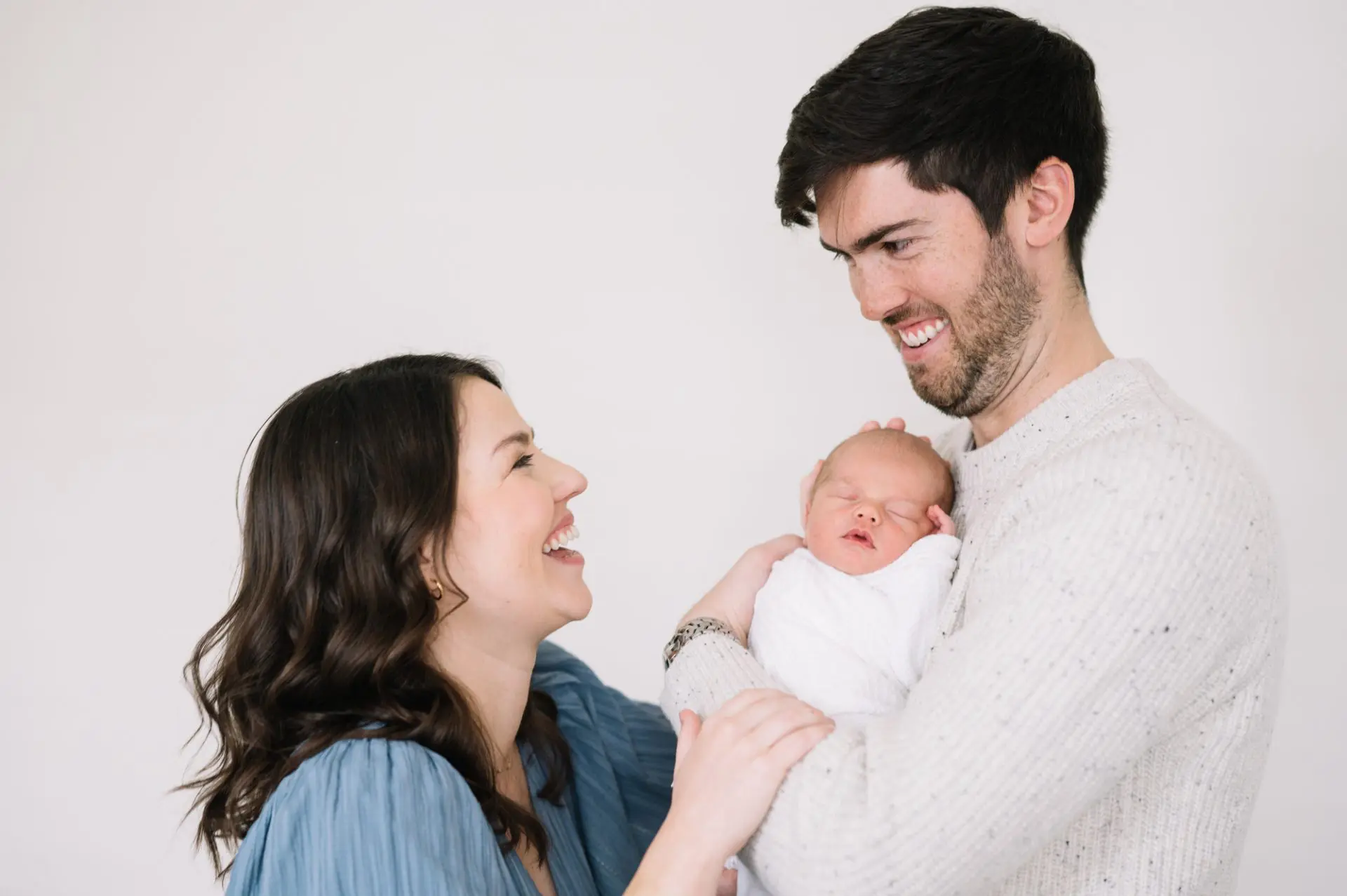 The good thing is that a professional hair and makeup artist is coming in an hour, and I'm bringing dresses for you and swaddles for baby, so your partner just has to take care of themself. Yay!
Stay in your sweats, veg out, stare at your baby and think about taking the dog for a walk (but that's as far as you'll get).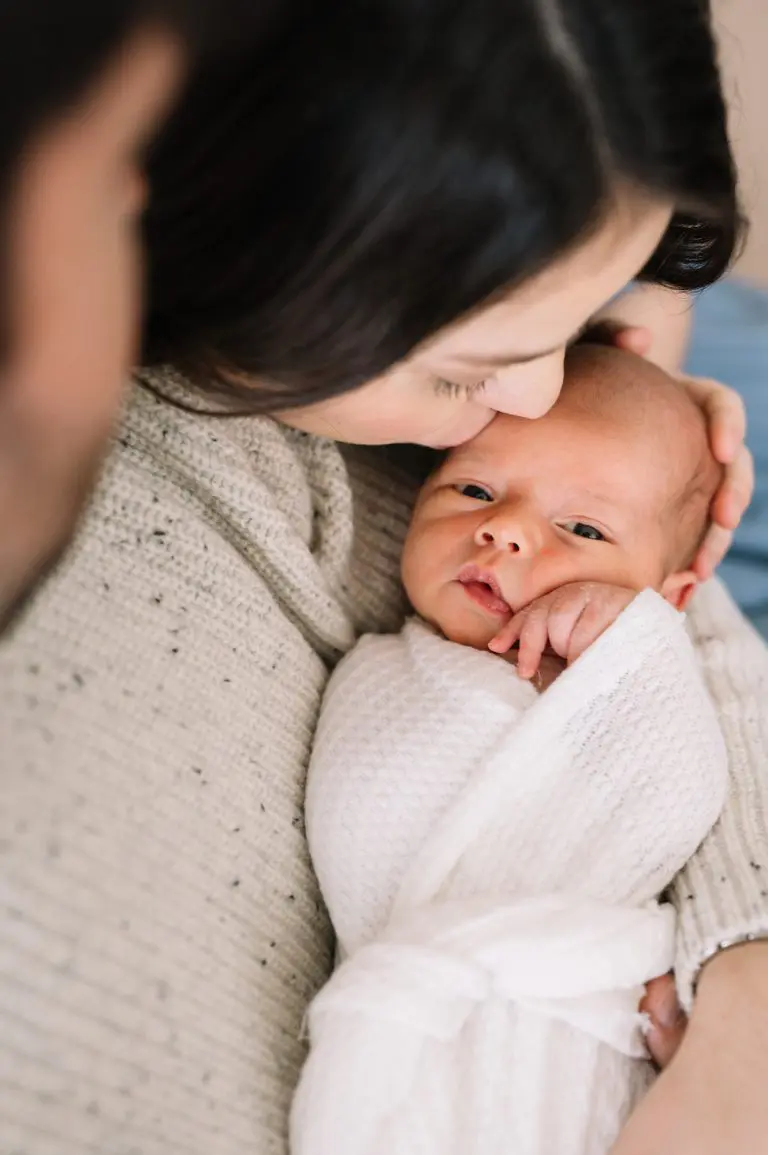 Once I get there, just hand baby over to me. If he's fussy, I'll get him un-fussed. If he's happy, I'm sure my cold hands will promptly wake him up.
I'll start taking photographs while you decide which dress to wear and your partner pulls something wrinkled and still manages to look fantastic without trying. How annoying.
The actual session takes about an hour. With more than 15 years of experience, I'm efficient without compromising quality, I promise. I'm pretty darn good at getting babies to sleep.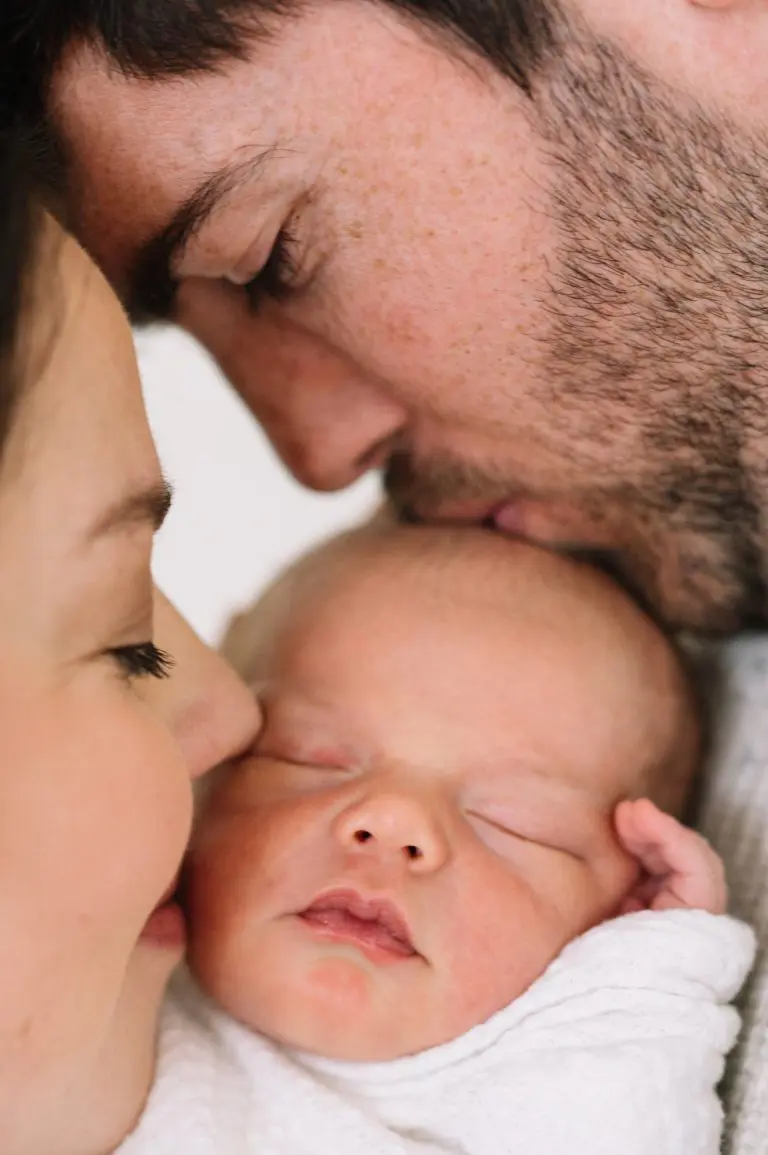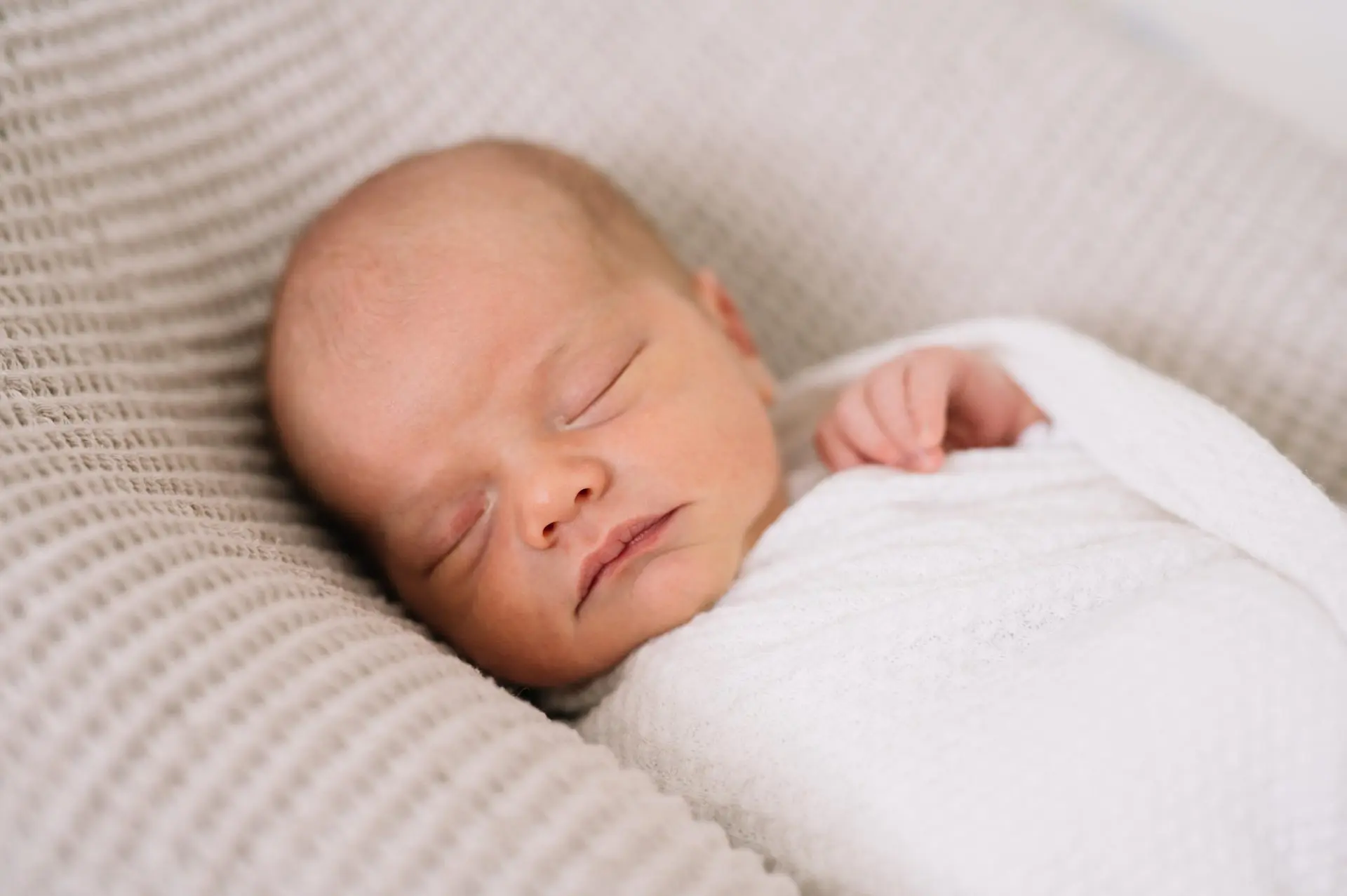 After Your Newborn Session
I come back to your house (because you still don't want to have to leave) and I'll show you all your photos. Almost all clients end up getting an album. They're beautiful and handmade, and just a lovely keepsake. Plus you get the matching digitals, so it's a win-win.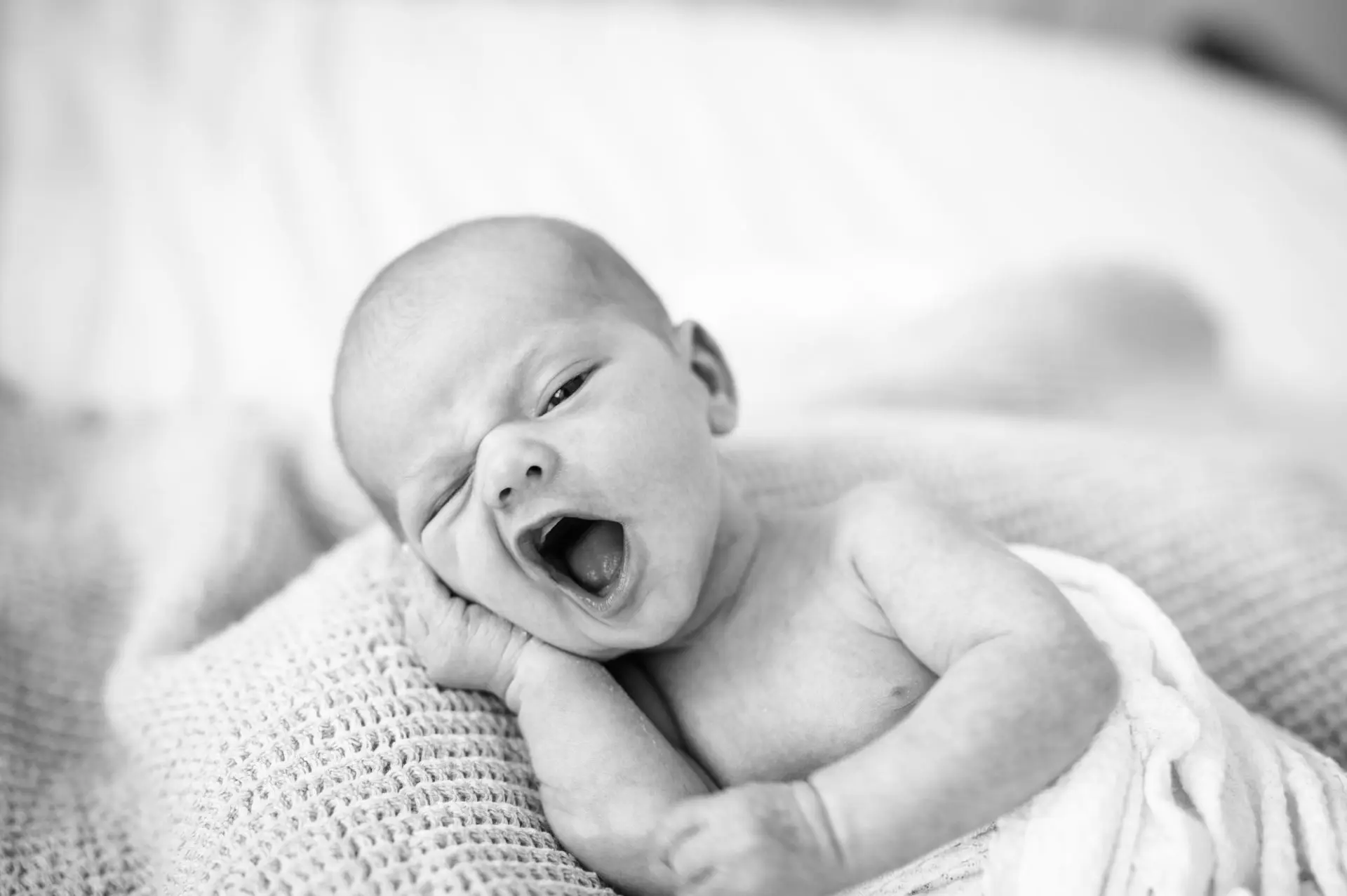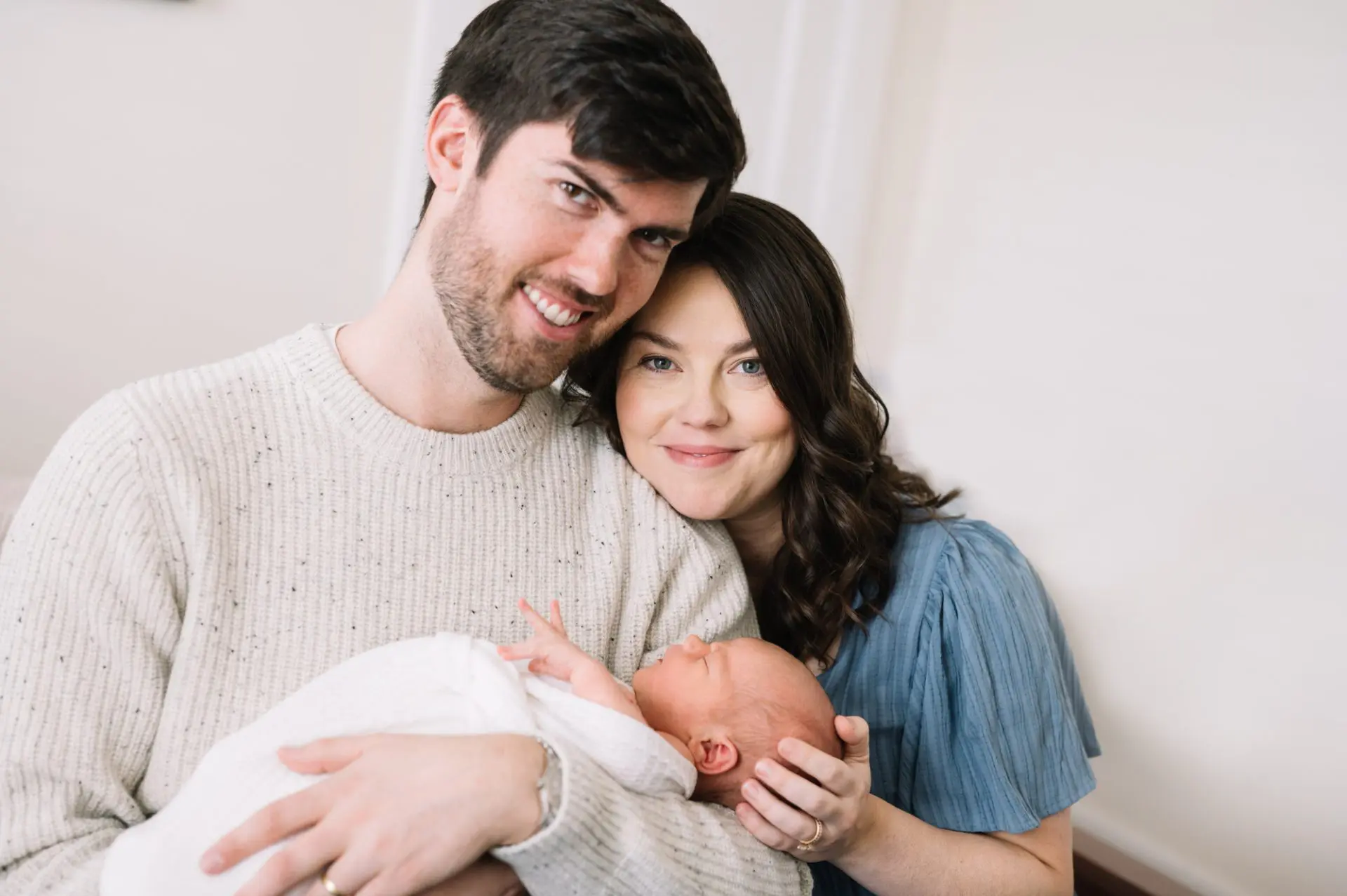 Don't delay in booking. I only take a limited number each month so as best to serve my family clients as well, and actually be a mom to my own kids.