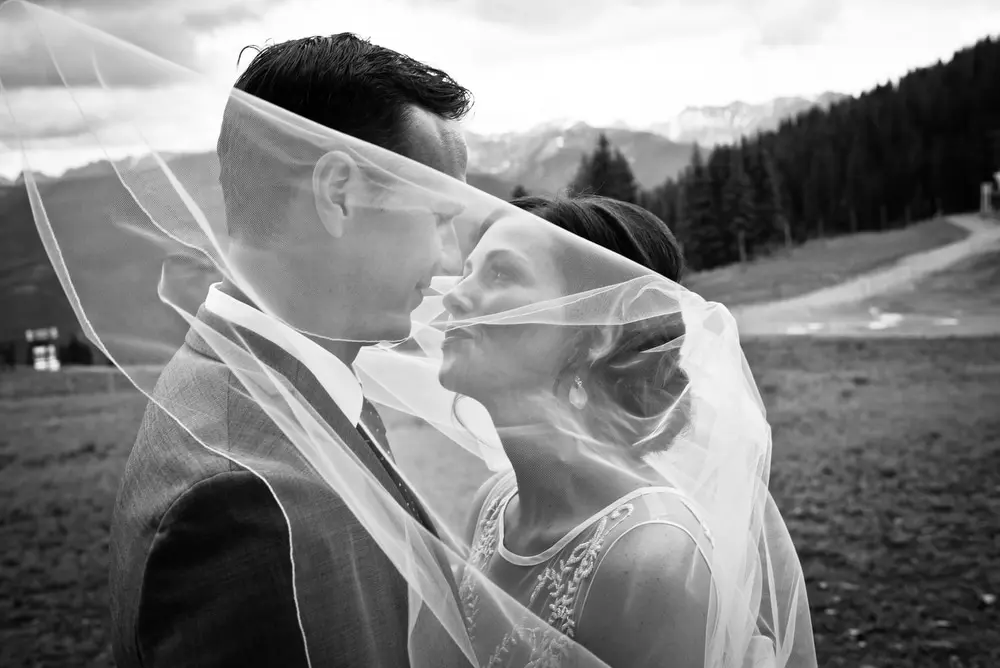 Katie is the kind of person who doesn't let things get to her quickly. Most brides would have a minor freakout if they got pink lipstick on their dress. Not her. Then as we were walking to their first look, it started raining… hard. She didn't care. And once we got up to The 10th on Vail Mountain, the area was muddy, muddy, muddy. She didn't care – she was marrying her best friend, Brett, that day, and that's all that mattered!
The sun came out for their beautiful mountain ceremony, and deer greeted guests during cocktail hour. Guests enjoyed a wonderful reception, complete with an oxygen bar and a to-die-for dessert bar.
Emily with Bella Events helped make this wedding run smoothly and look gorgeous. Kira was a great second shooter. Thanks to Rocky Mountain Bride for publishing this in their Fall/Winter 2016 magazine!