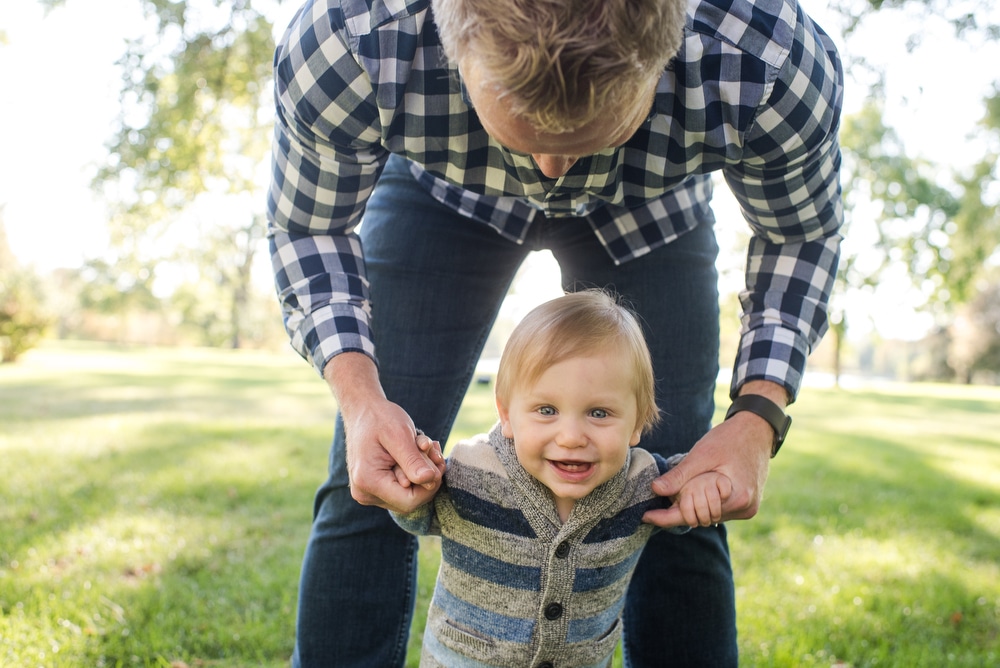 Wash Park One Year Old Portraits
Hudson is such a doll. I had the pleasure of photographing him when he was two months old, visiting his grandparents from Chicago. I then got to capture him again right after his first birthday at Denver's Wash Park.
He just lit up and laughed every time his parents came near. Hudson was getting confident on his feet, walking alone in the park in his mini-Converse sneakers. Could they be cuter?!
Capturing a baby several times during their first year is so fun. Watching this newborn baby turn into a walking, talking toddler is amazing. That first year is full of so many changes, and to be able to document them from laying, still as can be to sitting up and giggling to often standing or walking and having a mind of their own by 1 year old.
I know it can feel overwhelming to see all those images, and you think – what are we to do with all of these? A First Year Album is a favorite with the majority of parents. I design it based on your favorite images throughout the first year. (Click HERE and scroll all the way down to see an example). What a treasure to be able to give your child years later.