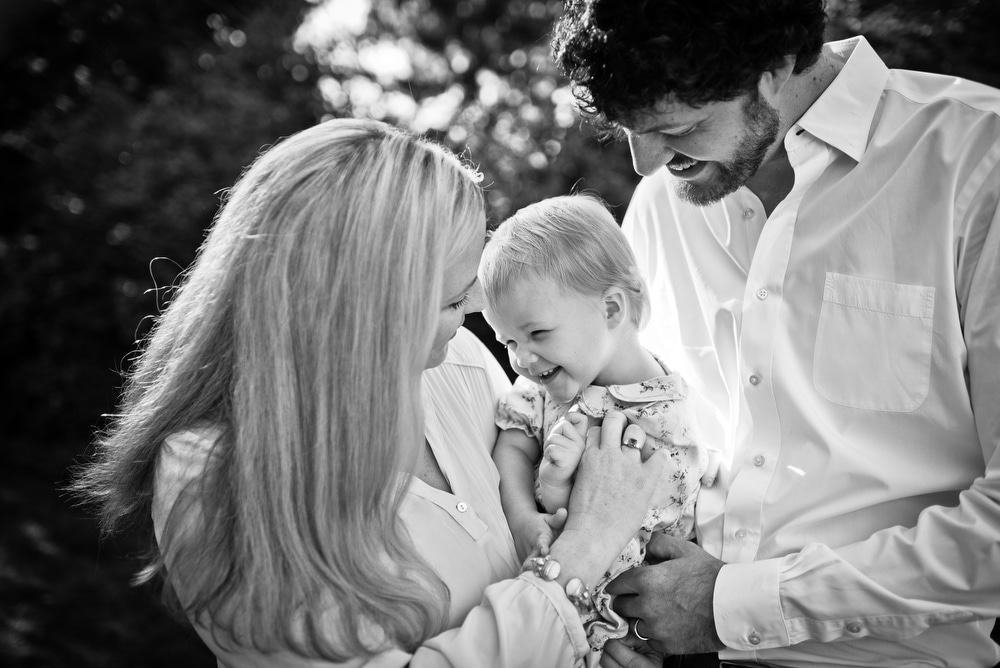 Denver Toddler Portraits
This little girl is the apple of her parents' eyes, and it's easy to see why. Caroline is inquisitive and watchful and easy to smile. Clutching her little monkey, she showed me her playroom and twirled around.
I've been lucky enough to photograph this couple's engagement, wedding and Caroline's newborn and baby portraits. I know I say this all the time, but being allowed to capture all these milestones is tremendous. I just love it!
With young children, I recommend meeting at your home so they can get used to me. Even then, most are clutching their mom or dad's hand, looking at my with a side glance. Curious, but not trusting me yet. They tend to warm up quickly, especially when they see their parents are staying around.
Caroline showed me around her garden, distracted by the stone birds. Her little curl backlit by the morning sun. Allowing kids to be kids, especially toddlers to be toddlers, is a gift to me. I am able to capture their little moments, little details and their personality. As parents (and especially moms), we want to control the situation. Generally hands off is best because everyone is a little less stressed. The kids will end up smiling more on their own, and everyone looks more relaxed.
The fall is such a popular time to do portraits. The temperatures are cooler, vacations have winded down and they'll make perfect holiday presents in a few months. I have many families who opt to do portraits regularly and I just love catching up with them year after year. Time goes by so quickly that it's a gift to you to slow it down and really see what your family looks like each year.