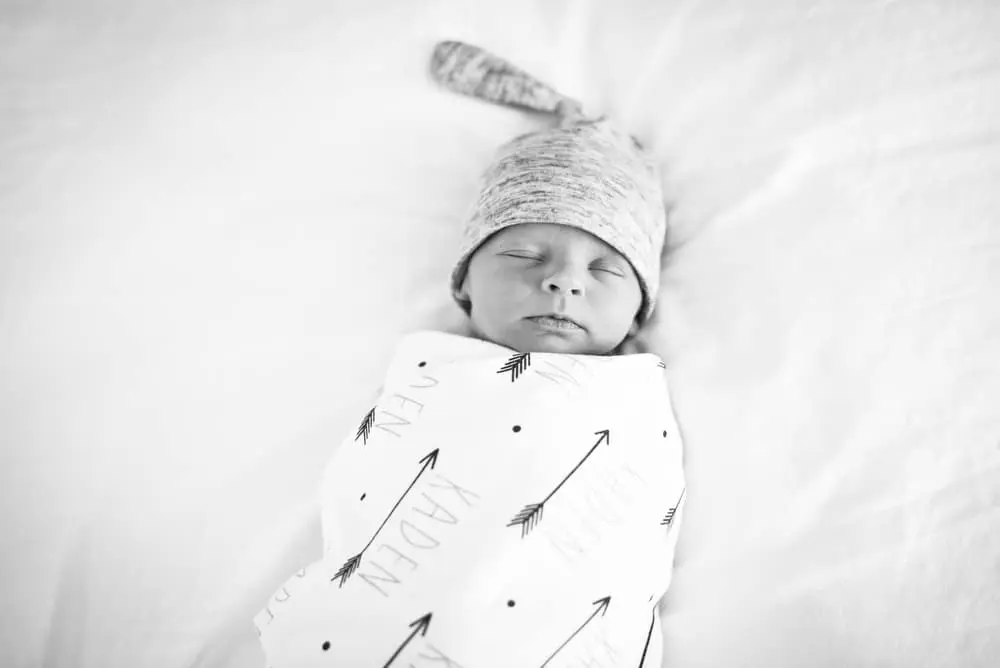 Precious Baby
This little face is too precious! Kaden came into the world a few days early, and made Megan and Teddy the proudest, happiest parents. They are just smitten with him, and rightfully so.
He was a trooper during our hour-long session. I even questioned if this little guy ever cries!
We included Megan's mom in a few portraits which can be so meaningful. I love witnessing grandmas with their first grandchild. It's a whole different kind of love.
I know I have said this before, but photographing a couple from engagement to children is one of my most favorite things. I first photographed Megan and Teddy's Evergreen engagement session, then their beautiful Garden of the Gods Club wedding, maternity portraits at Wash Park and now their sweet newborn.
Photography At Home
Newborn portraits are definitely best done at home. The sun can be really harsh for newborn's eyes, so they just end up closing them or squinting the entire time. Plus you're at home so much those first few weeks, that it's just a fitting place to take the photos.
People always ask: "But what if my home is messy, doesn't have good light, is small, etc." None of that matters. I've photographed in quite a few homes – some super dark, some white and bright, some 1200 sq. ft and others 12,000 sq. ft. All that matters is that you're there, you trust me and you're ready to snuggle your newborn.
This newborn stage goes so quickly. You'll never regret taking these photos, but you will regret not taking them. I know that some people say, they look like little aliens, but they're your little alien. Now is the time to capture it! You'll see your 12 year old in these photos one day…