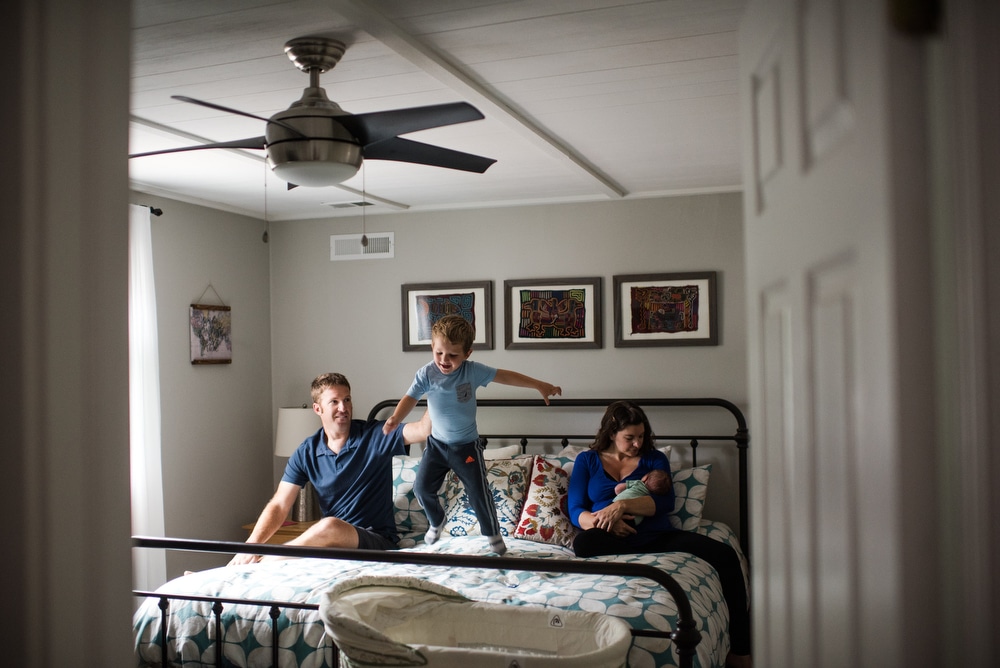 Lifestyle Newborn Portraits
It's so fun photographing another photographer's family. You get to do what you want, and they do what they want – and we came up with some memorable photos. Megan is a great photographer, and an even better person.
Benjamin looks exactly like his older brother. Sweet, laid back and hungry.
She photographed Colette's newborn photos, so I came to photograph Benjamin's. Those new second kids get a lot of the love, but hardly any of the attention because their older siblings demand it.