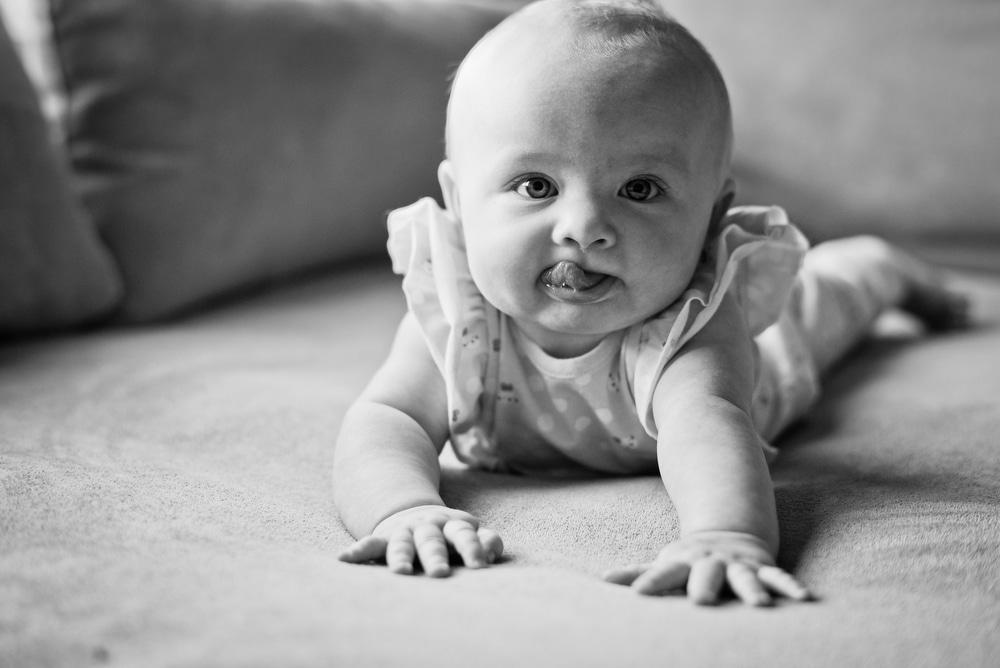 Denver Baby Photos
Six months old is the beginning of a sweet spot in the baby stage. Giggling, sitting up, discovering their facial expressions and personalities start to emerge. June's Denver newborn portraits were in September and she's changed so much!
I love watching parents grow along with their firstborn as well. They get more relaxed, more set into a schedule and, inevitably, all new parents come to the realization that their lives aren't their own anymore. It's a hard process!
June loves pulling on her dad's beard, and snuggling with her mom. She's happy hanging out on her tummy or in her parent's laps. Her big blue eyes and little chubby cheeks are just darling. I loved photographing her Denver baby photos.
The first year photos show the most drastic changes their entire life, and they look so different from birth day to first birthday.
We started at their home, choosing a room with great lighting. June was so happy, which always makes my job easier. We then took a walk outside to a pretty part of their neighborhood, which will be really great area to do their 1 year session in the early fall.
After each session, I go back to the client's home to show them their images and finalize their order. Many people's go to initally is that they want digital files. My passion is to help you print your images. All of my products include digitals so it's really the best of both worlds. You'll receive very high-quality albums and wall art plus you'll have the digitals.
Most of the time, I've found that when people want digitals, it's because they want to delay making a decision on what to actually do with the images. Many times that delay becomes forever. I've talked to so many over the years who never did anything with them. That's so sad to me, but it's reality! It's taken me 2-3 years to actually print some from a session.
Photos are meant to be printed and enjoyed, and I'll help you do that with ease.