City Park Maternity Portraits
Allison is having a little baby girl, due so so soon (yay!). I immediately thought "Let's use those blooming cherry blossoms!" They gave the ethereal effect that I was going for. How beautiful is she? Her husband snuck in for a few photos of the two of them before their family changes. These City Park maternity portraits are some of my favorites to date.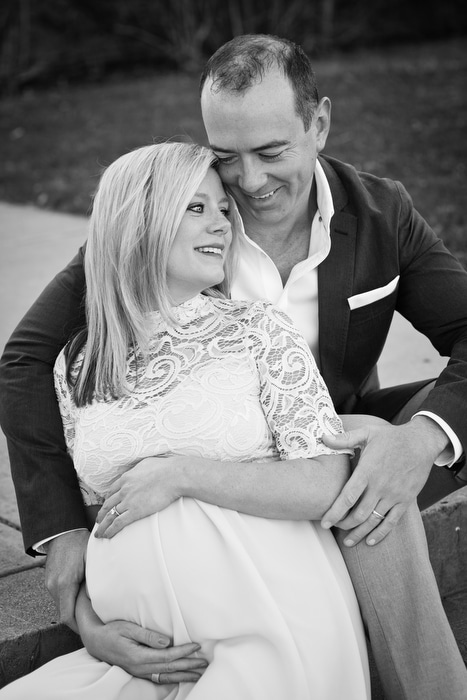 Making the Decision On Maternity Photos
Maternity portraits are often a spur of the moment decision. You aren't sure if you want them, you definitely don't look like your "normal" self and you feel like you're walking around with a watermelon stuffed under your shirt. I was reluctant to do maternity portraits myself because of all those reasons. So I never had any done.
I had my husband take a few of me at the end, but I definitely didn't put a ton of effort into them. Now when I look back at them, I am so happy I have something to remember that time by and wish I would have done something a bit more. If (and that's a big IF) I get pregnant with a third, I'll definitely do them.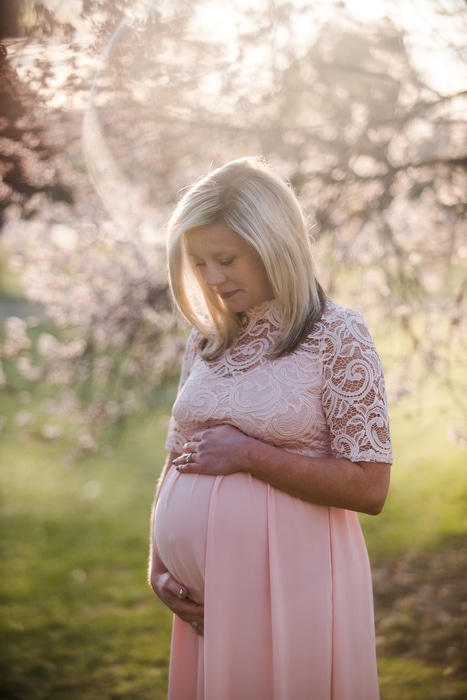 Maternity Portrait Locations
April is the peak of cherry blossom time and City Park is in full glory. It's so fun to have something so temporarily beautiful to incorporate into family portraits. I wish they could stay around all year!
I also love photographing maternity portraits at your home. It's such a personal, comfortable spot.
Other location options are a few other Denver parks, as well as a nearby studio. I have a few fun spots that people love.
Looking for more advice on Denver maternity portraits?