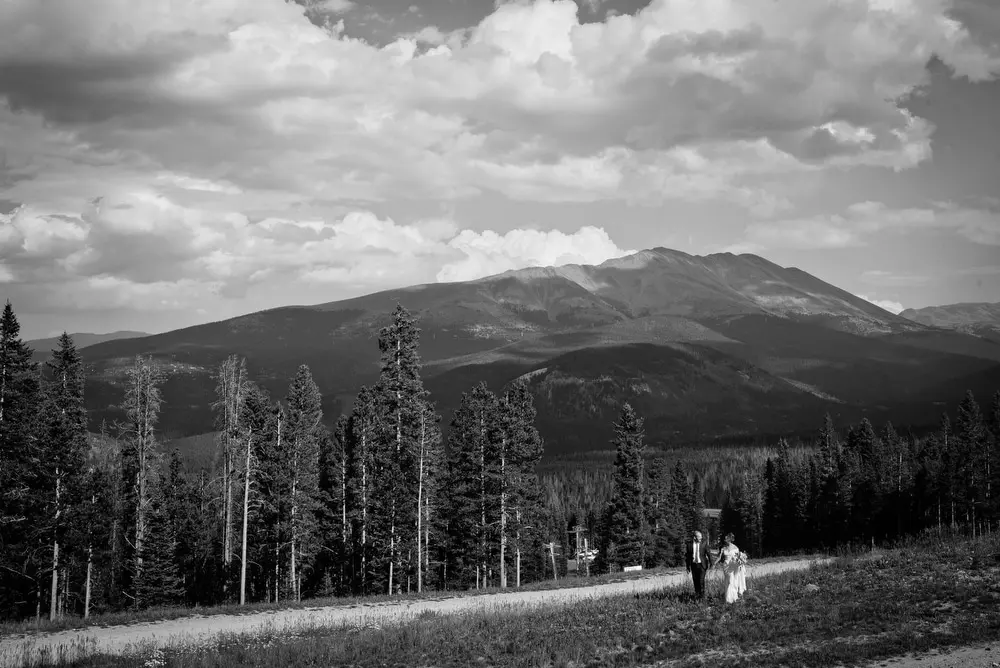 The views from the mountaintops in Breckenridge are just stunning. Put a beautiful bride and groom like Nicki and Chad in the scene, and voilá – you've got gorgeous wedding portraits.
This Beaver Run Breckenridge wedding was in early September. The leaves weren't turning just yet, the air was warm and we had a perfect day with fluffy clouds floating around.
Chad spent the morning with his son, Dexter, while Nicki spent time with family and friends.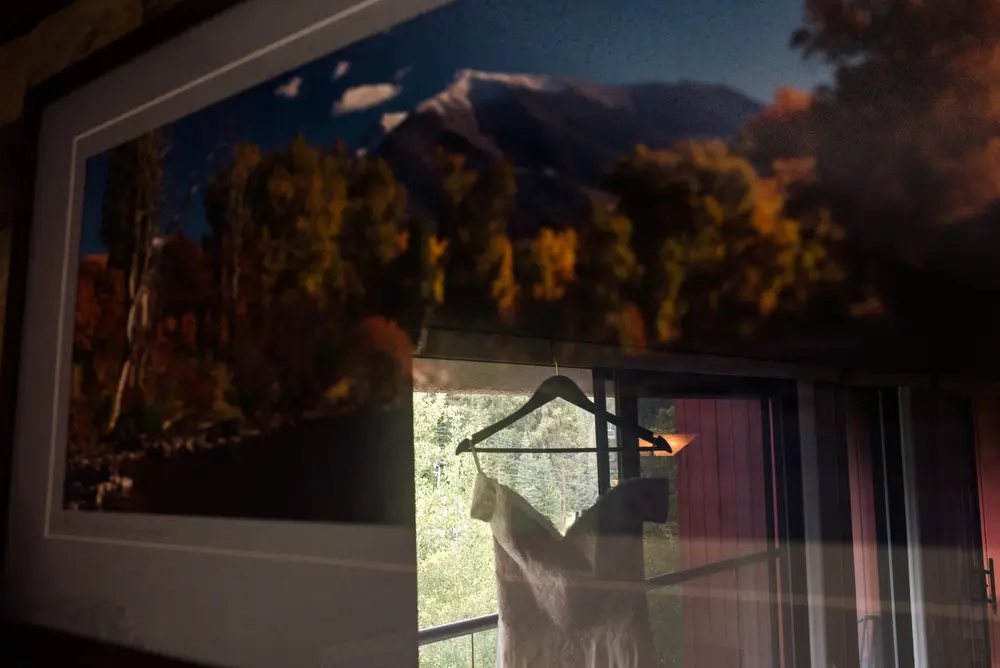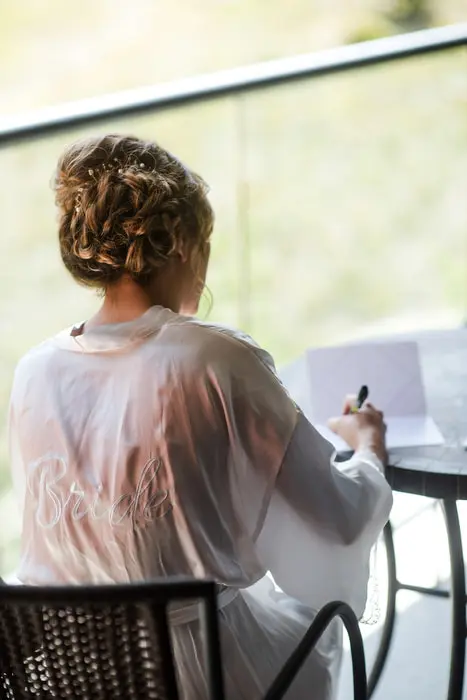 Nicki was surrounded by her best girls as she slipped into her wedding dress and her mom zipped her in. The nerves kicked in, and she was ready to see Chad. This is when first looks are the best. Anxiety is high, and it all melts away when you get five minutes together to calm down and spend a moment in silence.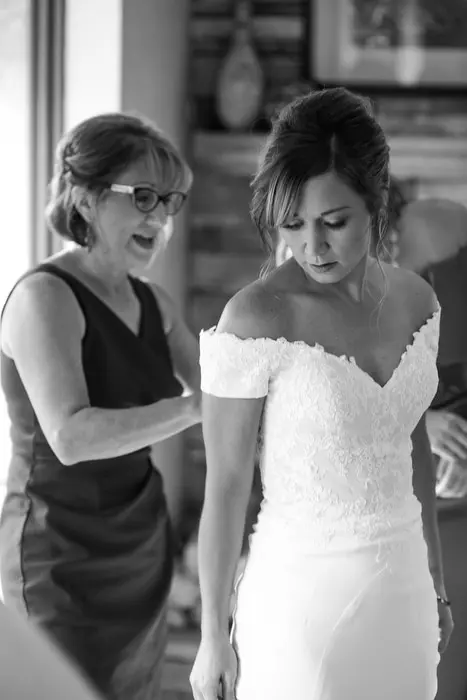 Before she left to see Chad, her dad walked in and the tears came. When dads get emotional, there's never a dry eye in the room.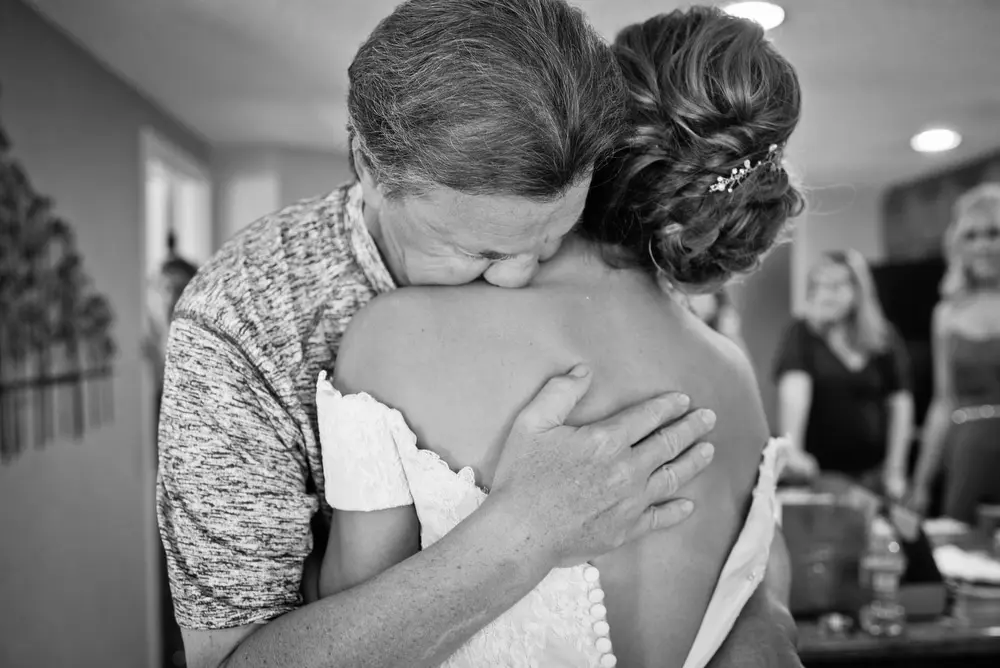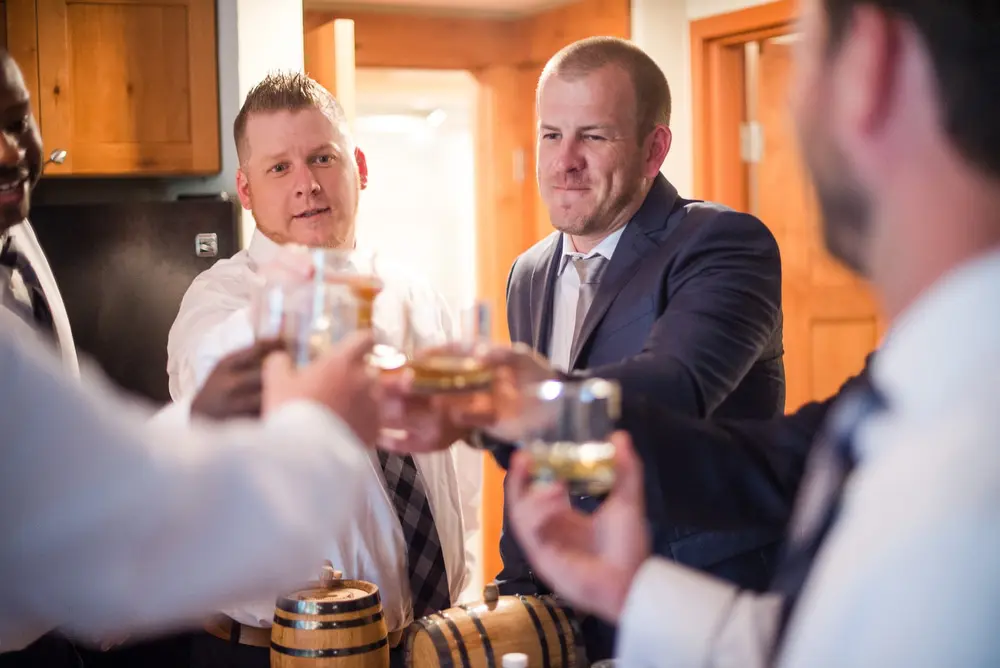 I could see the relief flood into Nicki once she hugged Chad. That's all it took.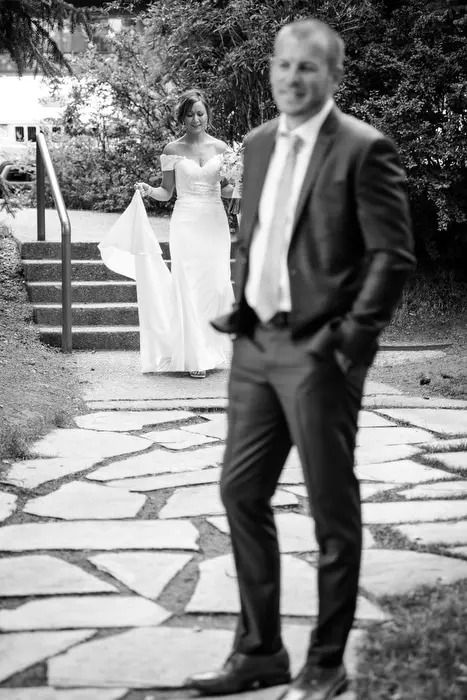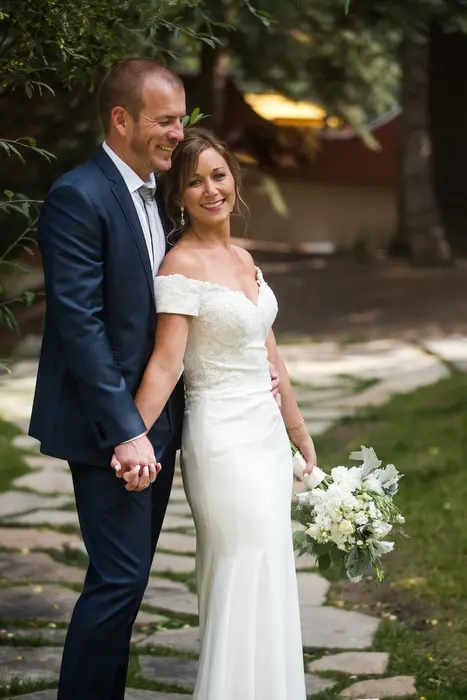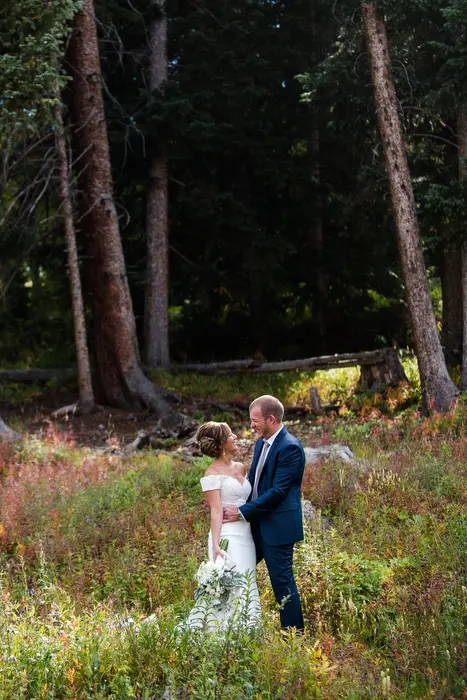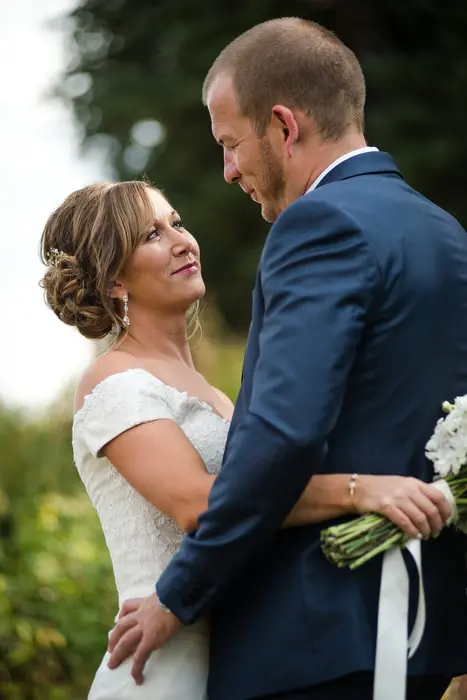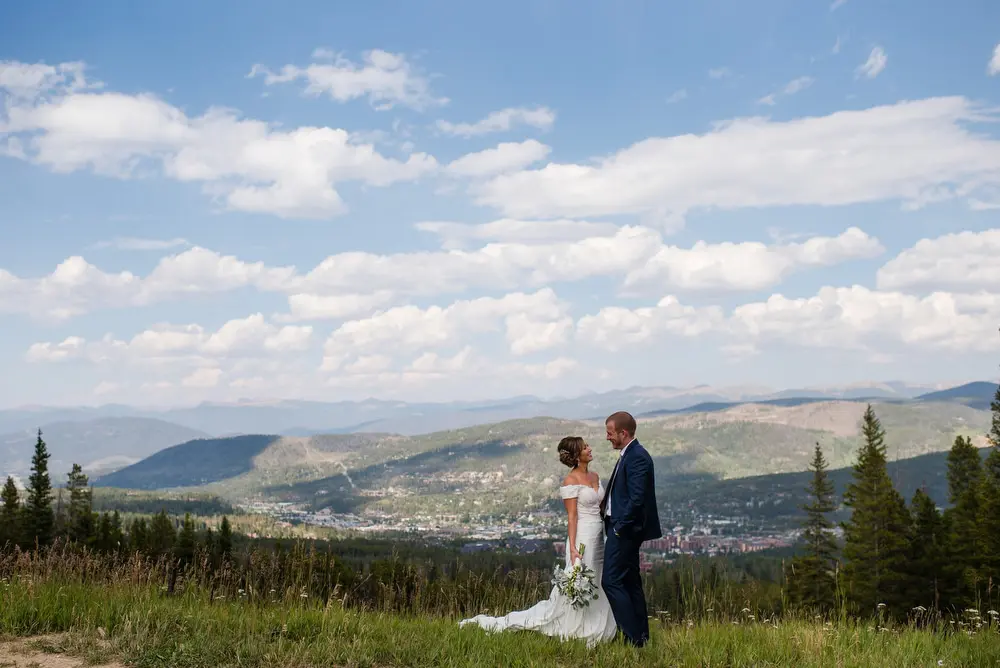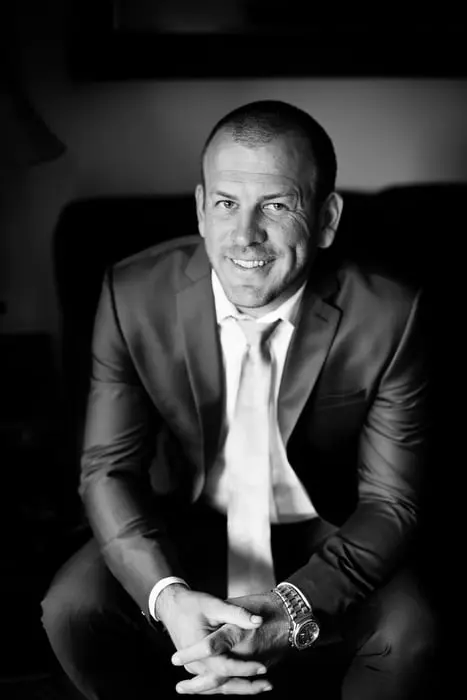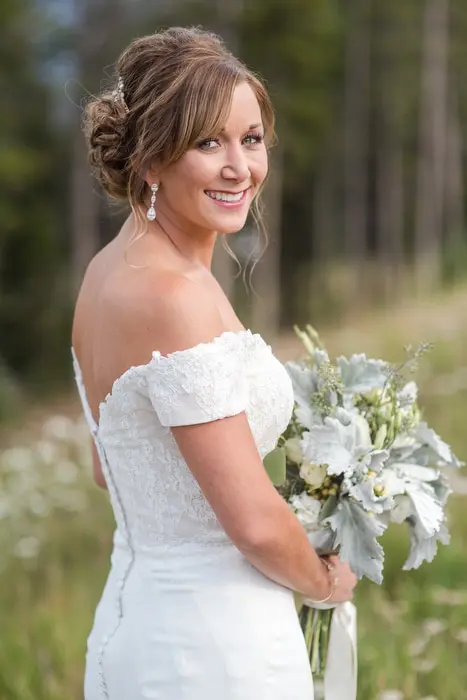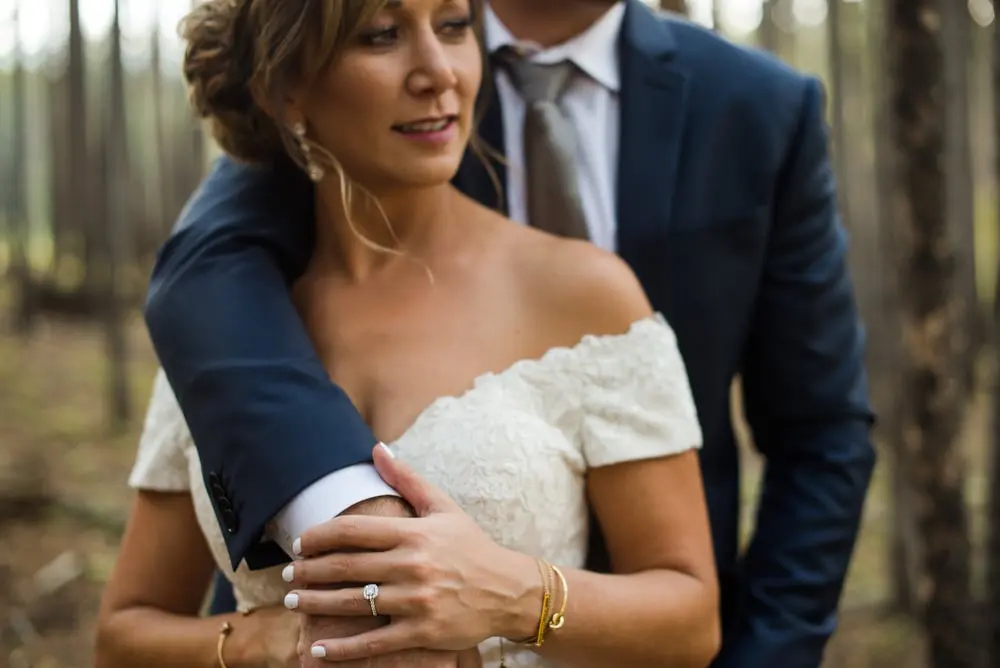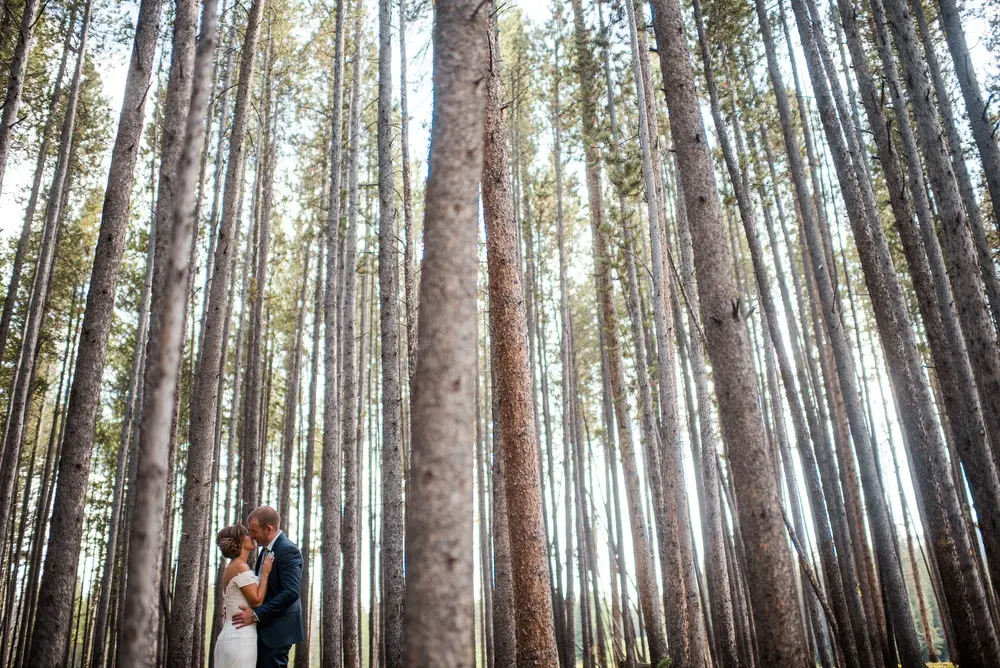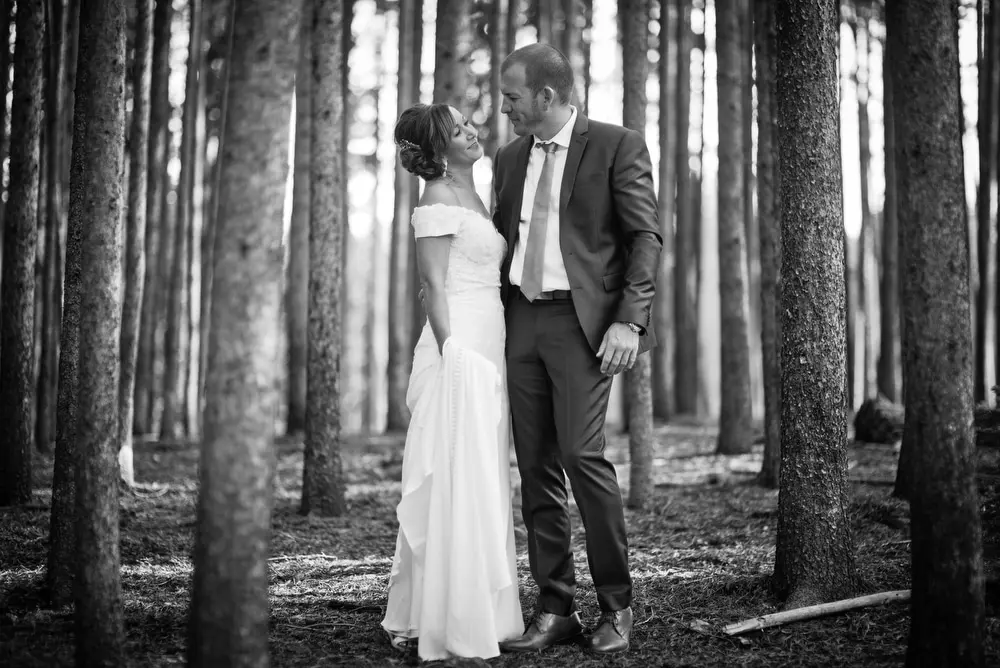 We found this wonderful forest of lodge pole pines along Breckenridge Mountain. We decided it was worth being five minutes late to take advantage of this beautiful spot. I really adhere to your timeline, but sometimes being flexible is so worth it.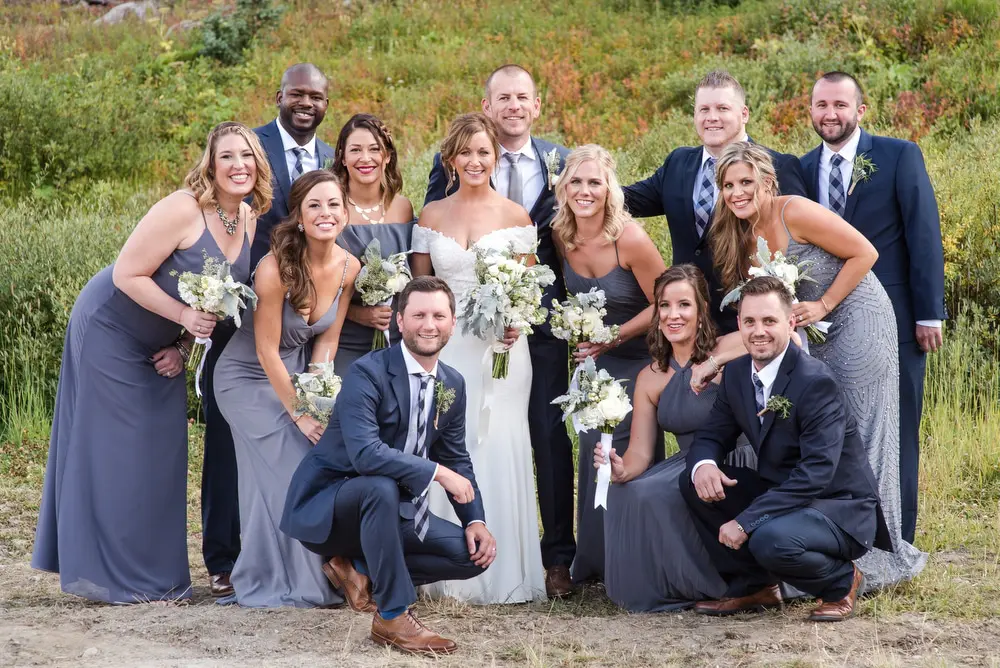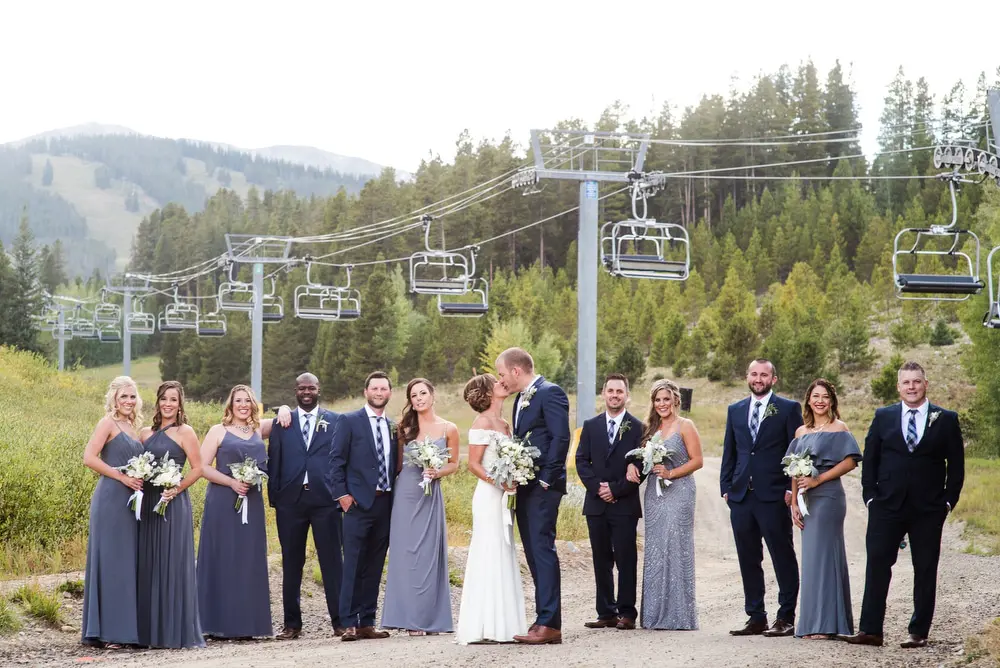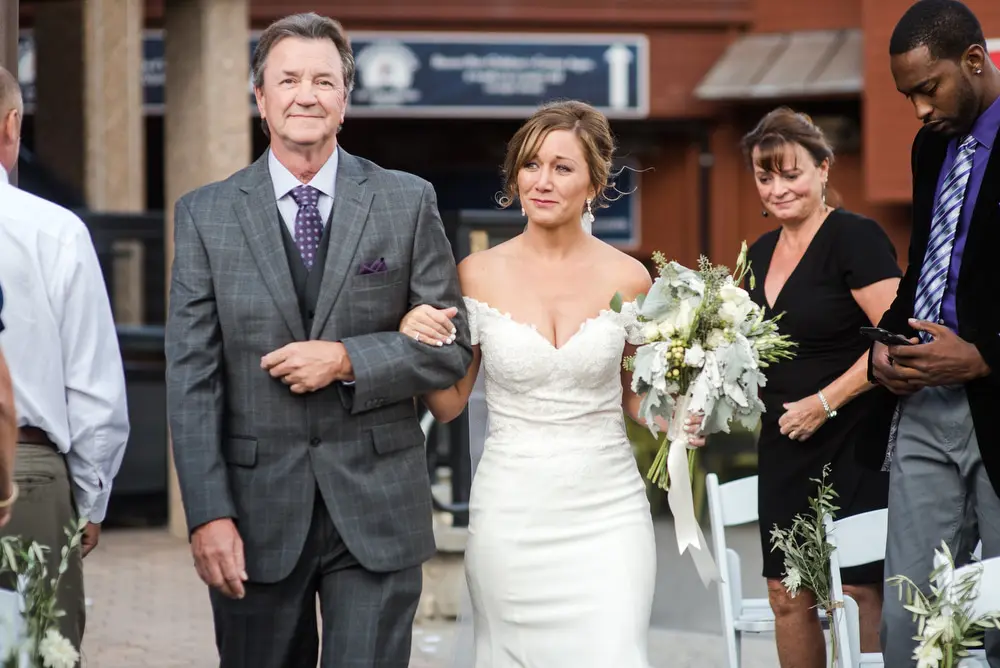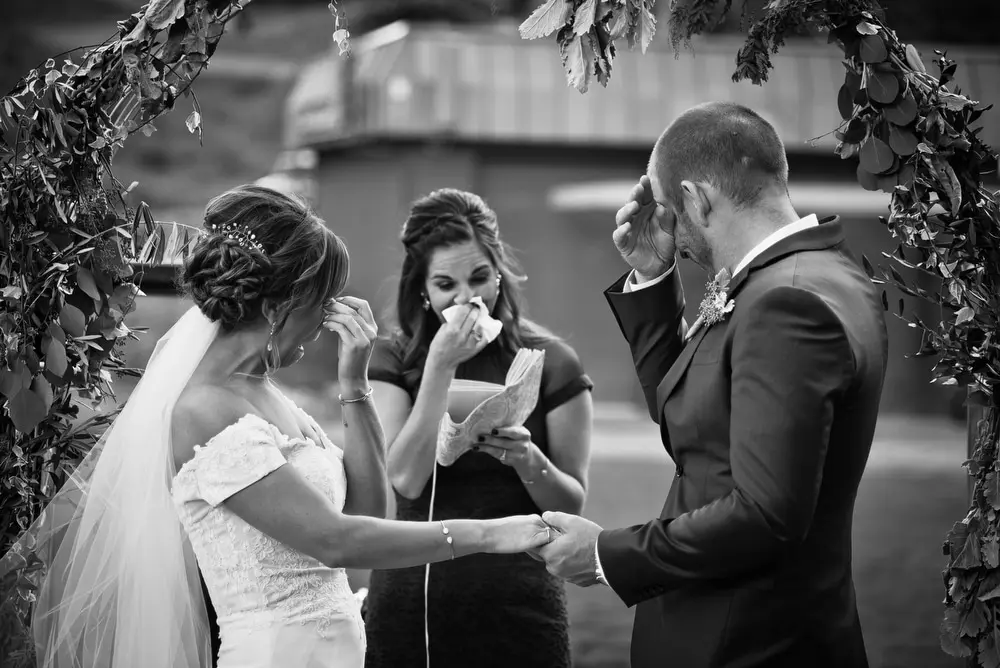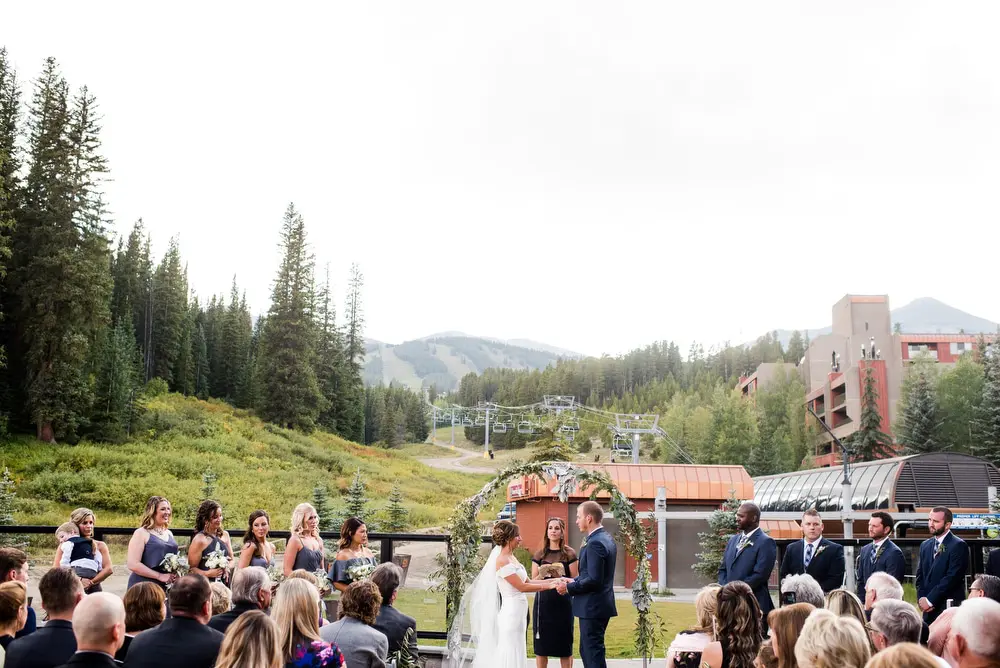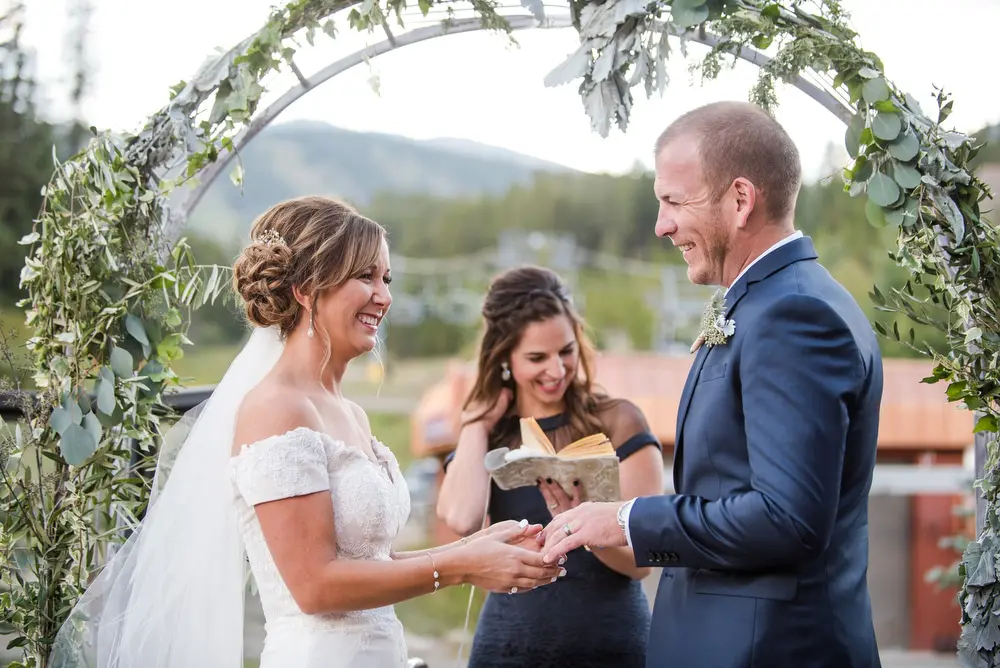 Nicki snuggles with her step-son Dexter. Seeing the love between the two of them was so sweet.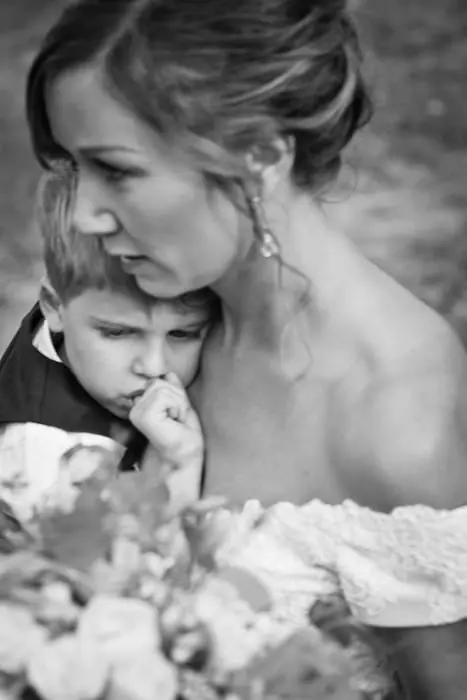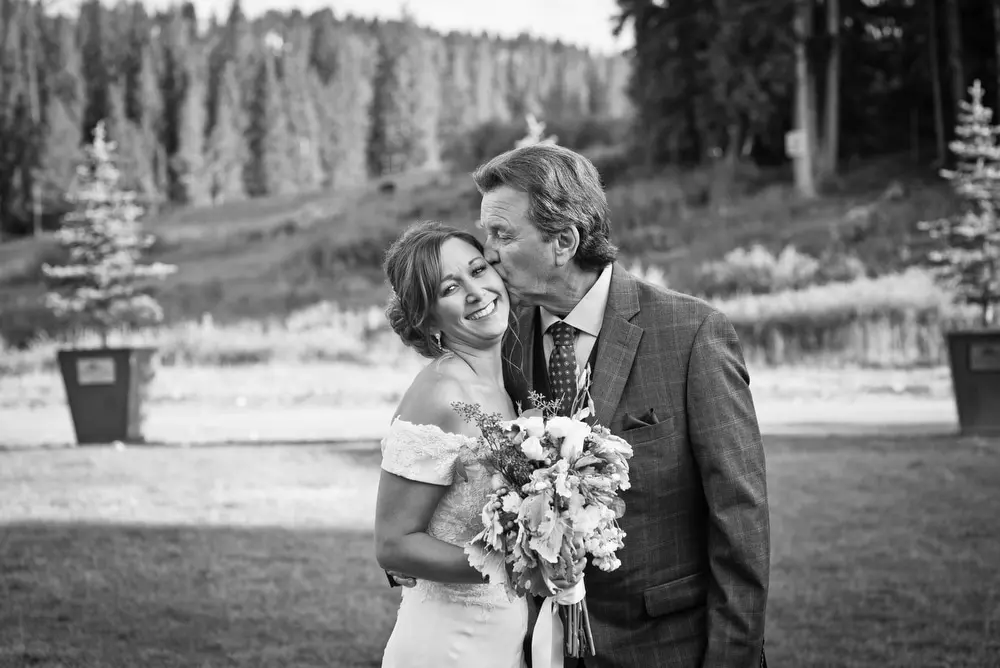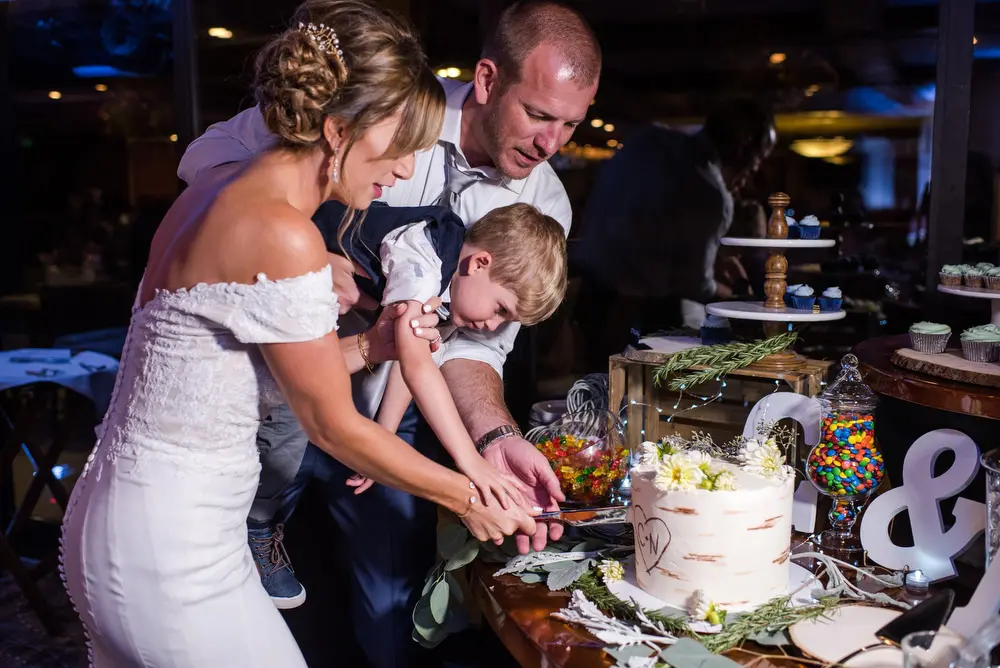 Again, Nicki's dad definitely brought some tears to the room as people watched their dance together.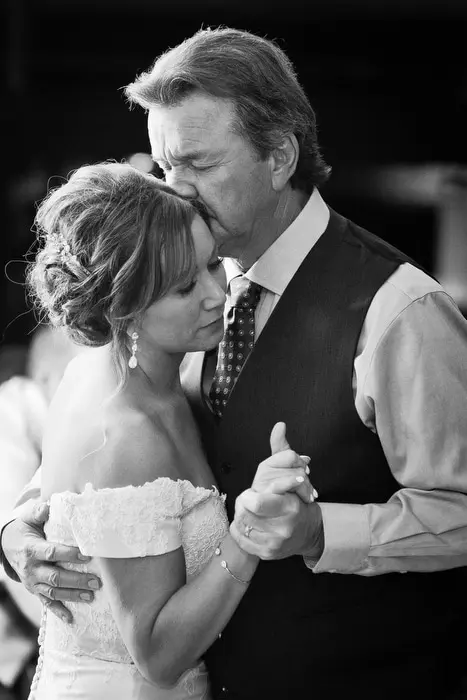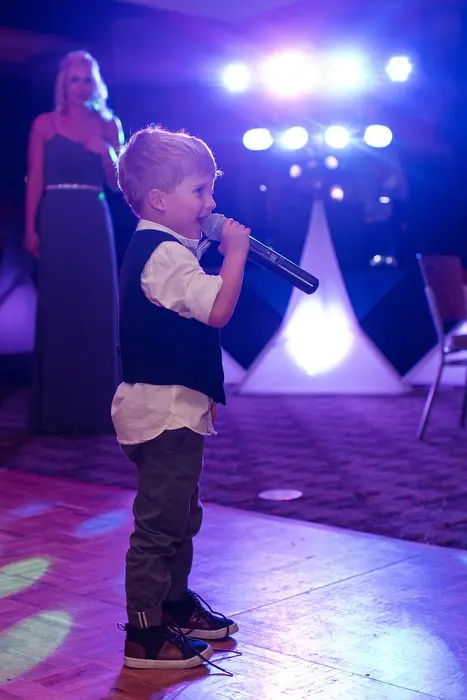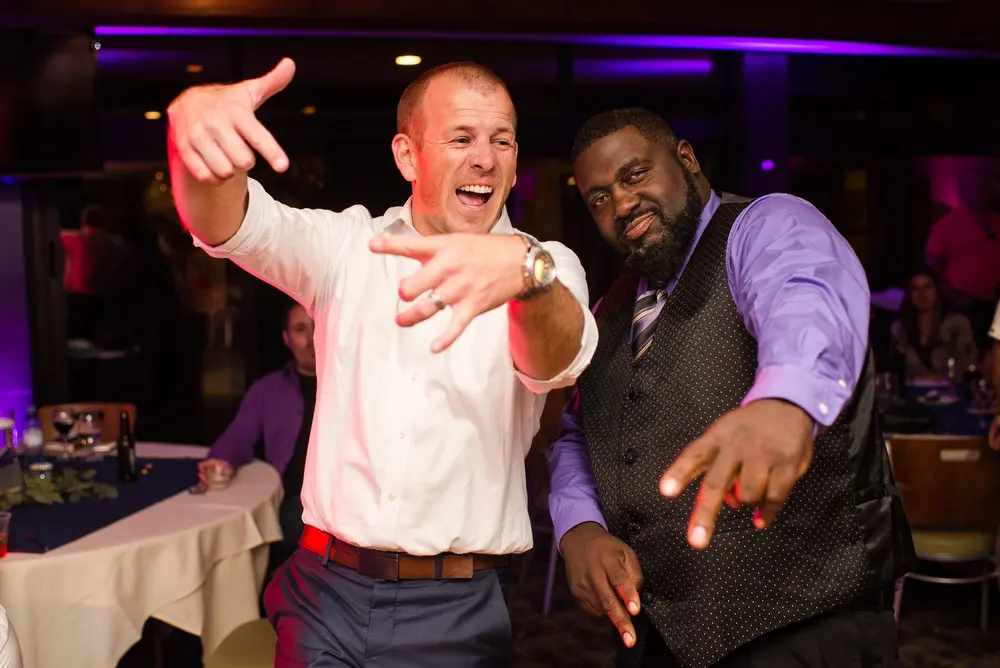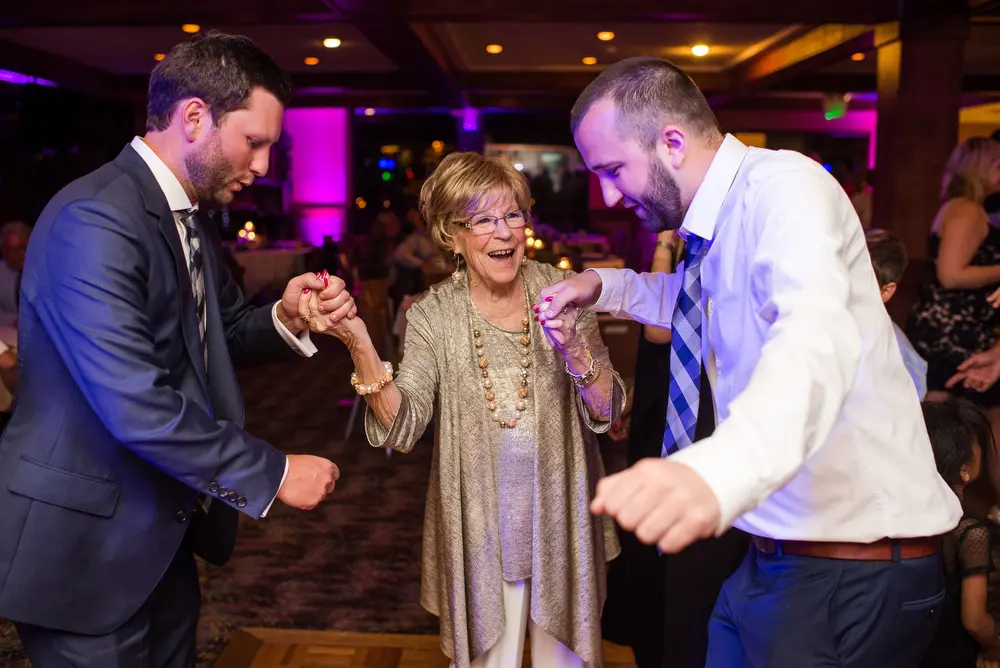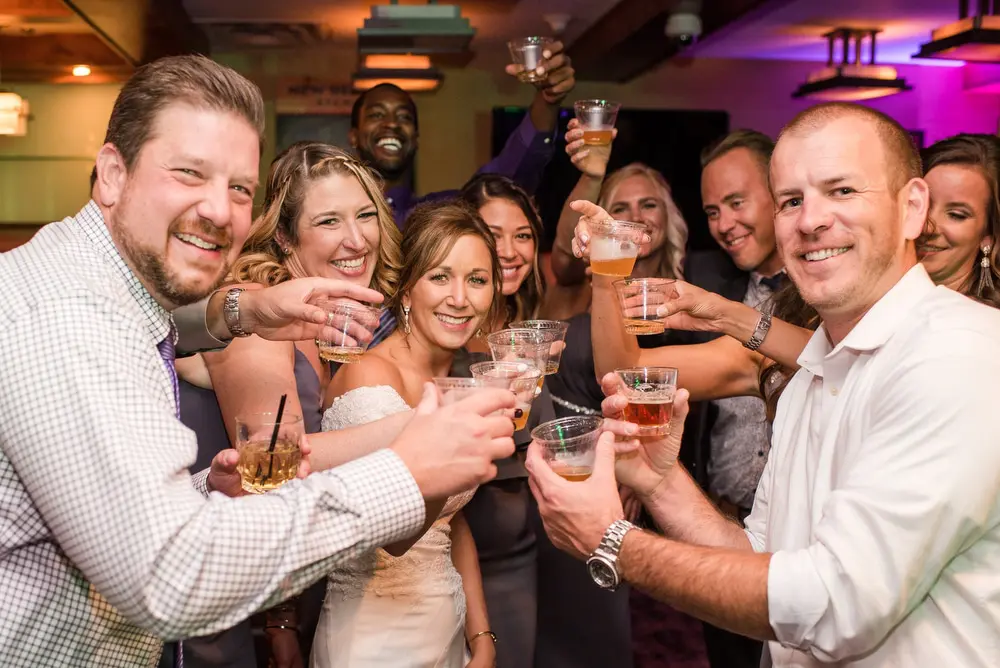 Capturing the energy and atmosphere at a wedding reception is fun. The hard, emotional part of the day is over. The wedding ceremony, toasts and first dances are over and now it's just party time.
A big thanks to Laura Anderson for shooting with me! The wedding ceremony and reception was at Beaver Run in Breckenridge.