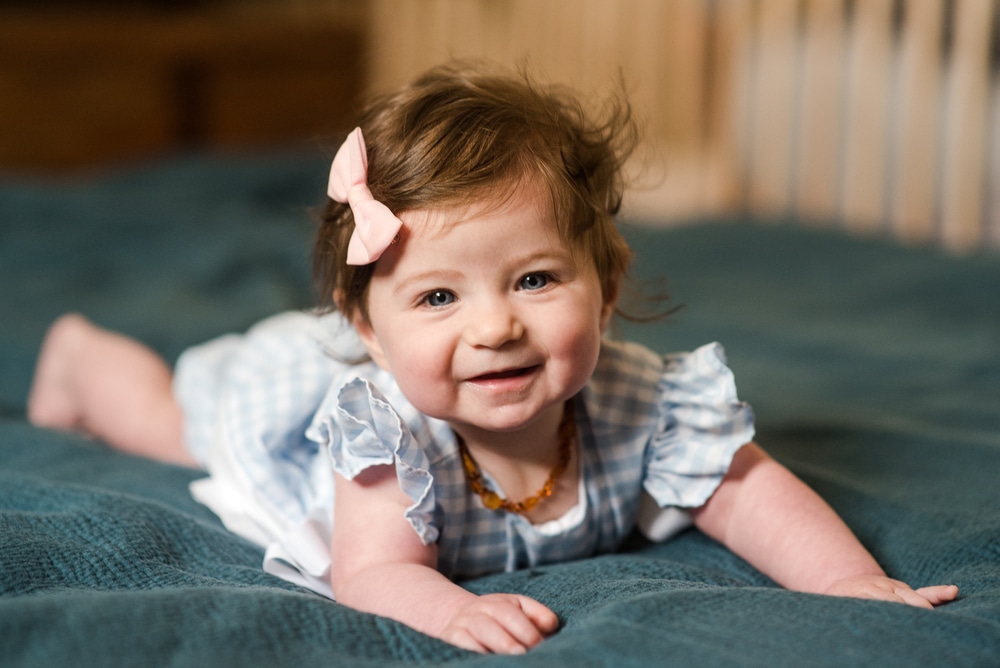 I love six month baby portraits! Look at those smiles and all that joy. I especially love when older siblings are included. I photographed Mason's first year with three different sessions and now get to capture sweet Rory.
First year sessions are so great. Photographing the milestones at the newborn stage, 6 month age and at one year old really captures the change, growth and personality of the baby. These are memories that fly by. I love being able to document this for families. These photos really do become priceless.
We had to wake up Rory from her morning nap, and she didn't fuss at all. Happy babies make great photos and with Rory all smiles – we got some gems.
How To Get Great Baby Portraits
Some ways to ensure (or at least attempt) that your baby will be in good spirits for our session together:
1. Schedule the session about 1.5 hours before nap time or about 20 minutes after nap time.
2. Make sure he's had a meal or snacks so he's not "hangry."
3. Go with the flow.
4. Don't expect smiles for an hour straight. Ain't gonna happen.
Since these are lifestyle sessions, I love capturing the interactions between your family. I don't need everyone cheesing for the camera all the time, so don't worry about a little grumpiness. Tickles will turn that quickly into laughter, which is exactly what we want.