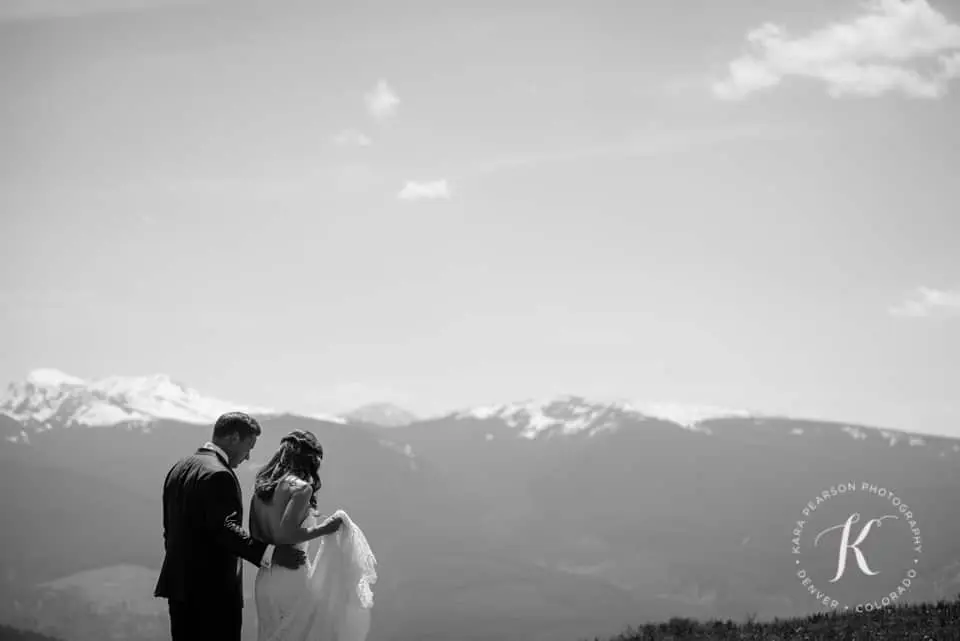 The snow-capped mountains lined the background as Eric saw Molly for their first look on their wedding day. I couldn't have picked a more picturesque setting for portraits.
Eric put his litigator skills to work as he gave a speech, and choked up while addressing Molly as his wife. No dry eyes left in the room 🙂 Guests from Kansas and around Colorado had a blast celebrating at the Donovan Pavilion in Vail. The dance floor was hopping from the get go, and with the sun setting so late, everyone kept wandering in and out to enjoy the summer night.
Big thanks to Kira Horvath for second shooting with me!