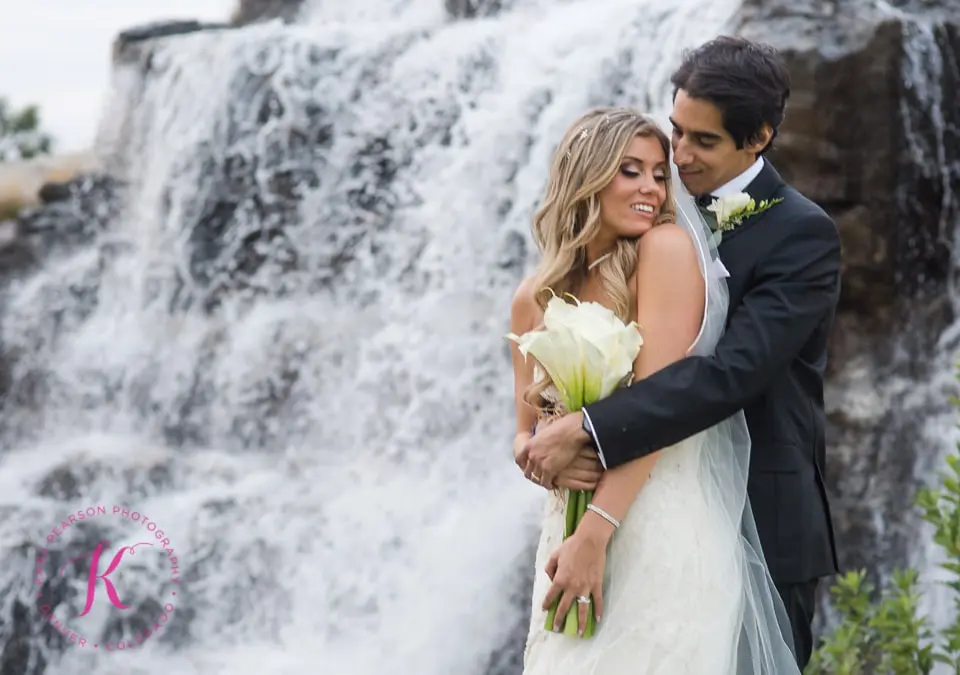 After the vibrant colors from their Indian wedding, their American wedding at The Sanctuary was a more subdued affair but no less awesome. The wedding party wore shades of grey and the girls all carried white calla lilies.
Michelle cried as she spent time with her dad before walking down the aisle. I love a good emotional moment between father and daughter, and these two had plenty. Nik looked classic in his black tux and bow tie. The reception was full of memories and some ribbing on the bride and groom. Rain fell as the dance party started outside under a covered area.
These two know how to throw a party, make that two parties. What a weekend! Big thanks again to Kira Horvath!