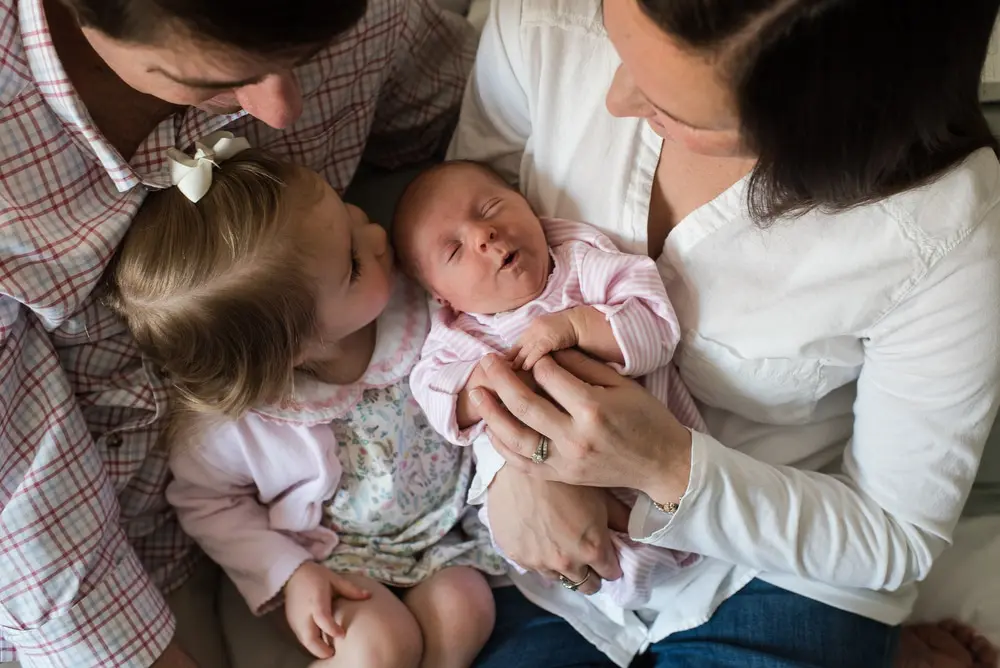 Ivy's Newborn Portraits In Denver
There is truly nothing more fun than getting to photograph a growing family. I photographed Harris's newborn portraits in Denver at their home, as well as her 6 month and first year session. Now Ivy gets the same treatment!
Getting to see Harris as a big sister is adorable. Her big eyes watching her little sister, and taking in the change that has happened. I would venture to guess that when I come back for Ivy's six month Harris is going to be all about her little sister.
I love seeing the difference another child makes in a family. The second time around, parents of newborns are generally more relaxed and are dealing with the lack of sleep better. It's no shock to the system anymore when you're getting only 2-3 hour chunks of sleep.
Plus the newborns tend to be more relaxed. Maybe due to all the noise around them with older siblings, they sleep harder.
New Welcome Guide and COVID
This year I've created two different Welcome Guides that you receive when you book. One for family sessions and a different one for newborn sessions. For the newborn sessions, I give parents tips on how to get your baby ready for the session, when to feed, what to wear, etc. Both guides include a style guide. I often get asked what should they wear. I realized it would be helpful to give all this information before the client had to even think of the questions.
With COVID being a large concern for families, especially those bringing a new baby home, I will be taking all recommended precautions for months to come. It may also mean I photograph more with a longer lens to create more space between me and the baby and family. This is all new and so hard, but I hope this doesn't mean forgoing newborn photographs for families!