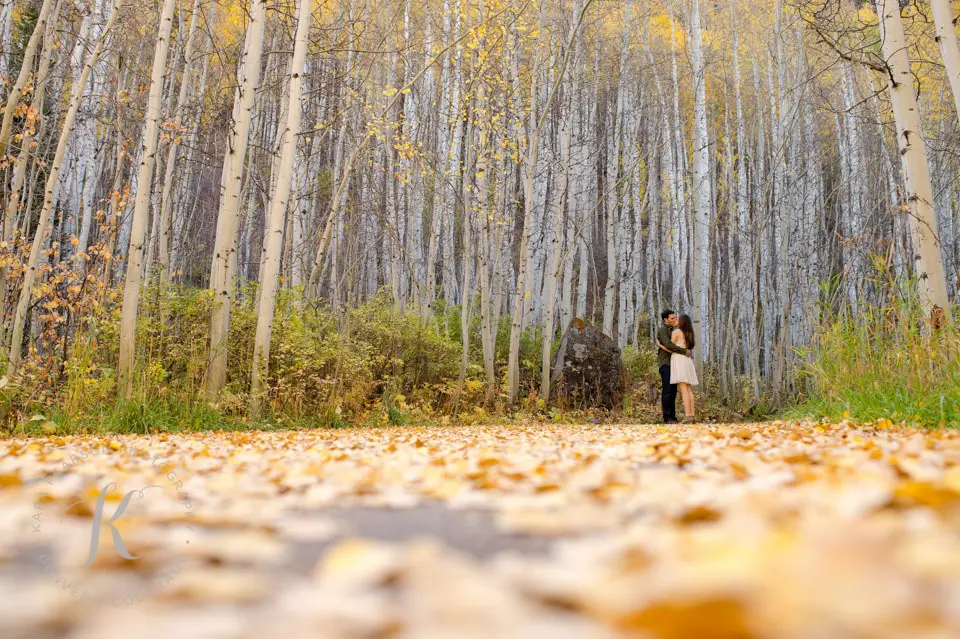 "Yeah, they were all yellow…"
Vail was on fire with yellow aspens the day Ivy and Dan chose to shoot their engagement session. It was a perfect Colorado day – you dress too warmly because you think it can't be this hot in the fall, the blue sky is piercing and the fall leaves are hyper-colored.
Ivy and Dan trounced up and around Vail mountain (kudos to Ivy doing it in those cute wedge booties!). They were up for anything, and were total naturals. Their summer wedding will be a treat to photograph!