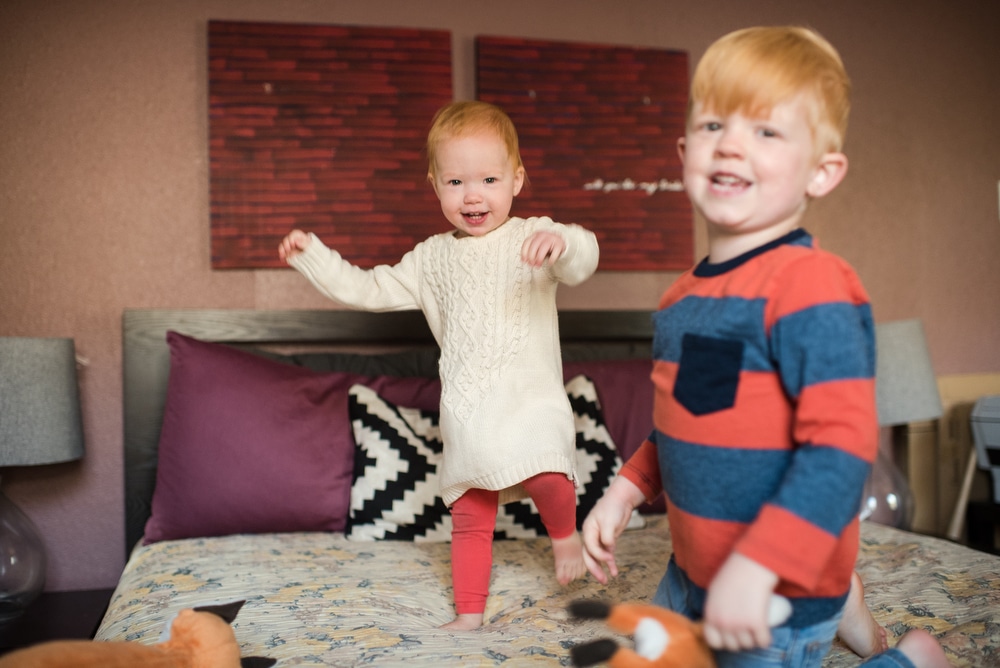 Harvard Gulch Family Portraits
Bouncing on the bed, giggles crackling through the air. Everett clutches his stuffed fox as Maya flies through the air held by her mom. Freezing this moment in time with photographs allows these memories to be captured.
I love when families allow me to capture them being their fun selves. The kids are happy just playing, there's no pressure and everyone has a good time.