Denver Newborn Portraits
Look at this newborn babe! She's a sweet little thing, emphasis on little. I am always amazed at how small newborns are. How quickly you forget…
I photographed Tim and Allison's Denver engagement, Osborn Farm wedding and one year portraits with Charlie. Now, they're back in Denver and I had the honor to photograph Gentry's newborn portraits.
Charlie is a typical 2.5 year old – running in and out of the room, tackling dad and just a ball full of energy. I love capturing kids grow from baby to toddler. Now I get the chance to watch Gentry do the very same thing. I want your kids to be themselves, energy and all.
She definitely likes to be snuggled. When she was cozy in mom or dad's arms, she was quiet as a mouse. But lay her down, and she let you know what she really wanted.
Newborn portraits with older siblings is a totally different session than newborn portraits with the first baby. It's definitely a lot louder and a little crazier. Embrace it. I'll capture the chaos and the quiet. There are quiet moments still. Just look at that image below.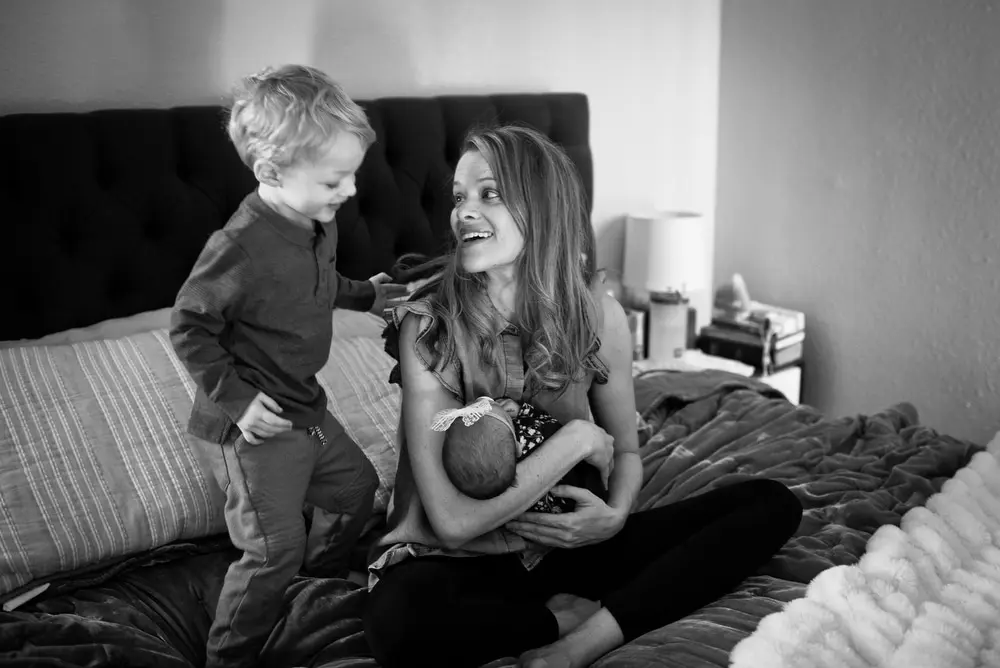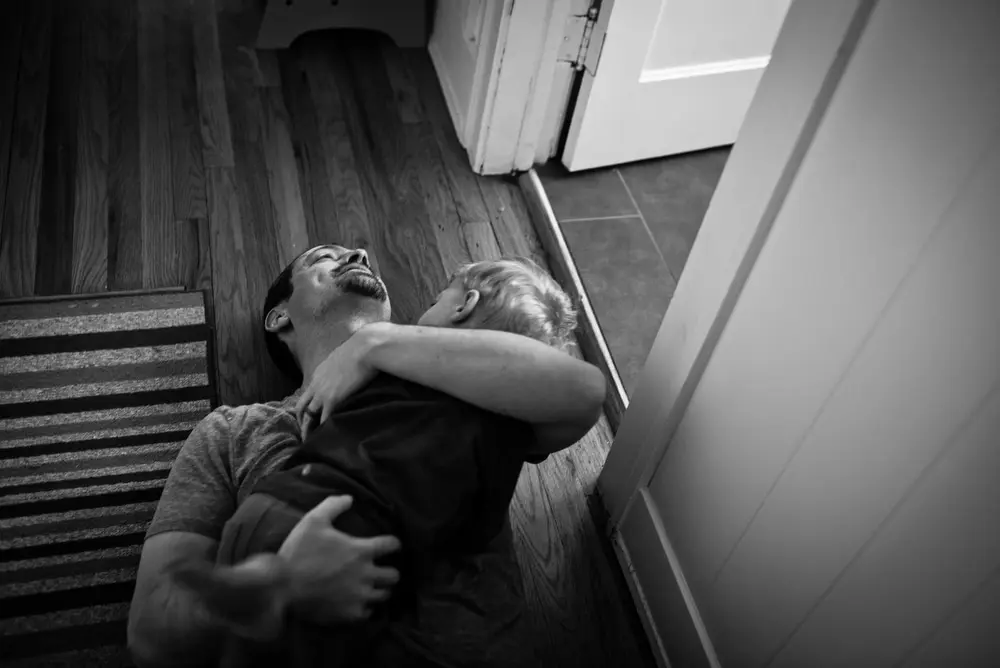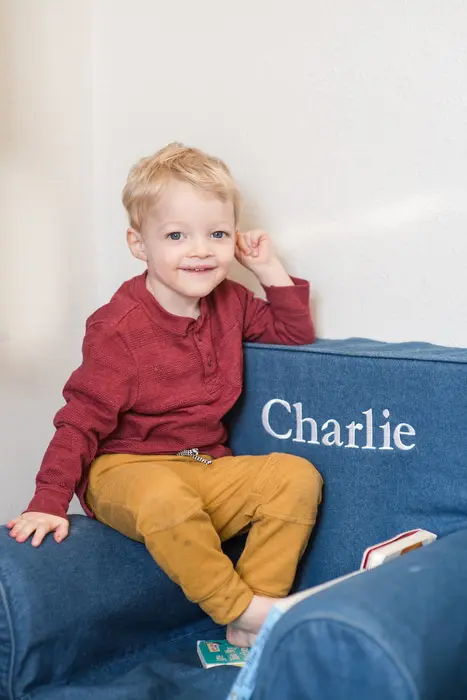 I love capturing dads with their baby girls. The heart eyes are strong here on Tim.